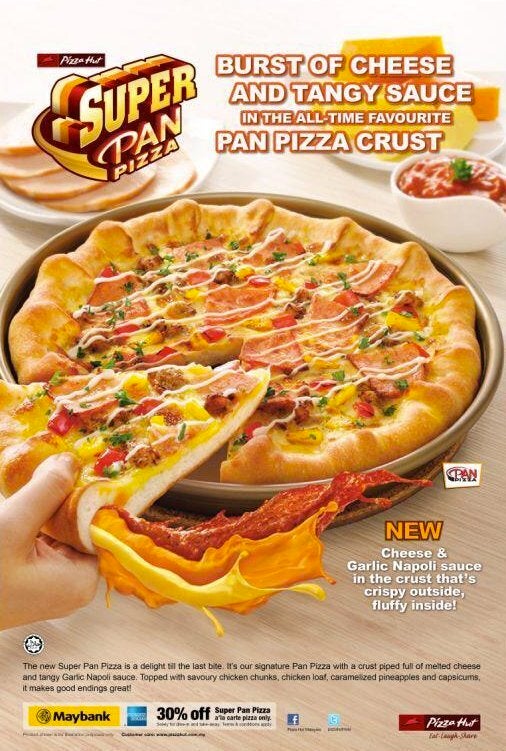 We are truly in awe of Pizza Hut, especially the branches outside the U.S. The chain continues to conjure up some truly strange creations. Still, nothing has yet to top the Crown Crust pizza of Pizza Hut Middle East, with hamburgers or chicken strips as part of the crust. But we are once again going "huh?" -- this time at Pizza Hut Malaysia's newest monstrosity: the Super Pan Pizza.
Why is this new item so bizarre? First, there's this ad spot, which seems to equate ordering the Super Pan Pizza with a marriage proposal:
Then, there are the ingredients -- chicken chunks, chicken loaf (the poultry version of meatloaf?), pineapples and peppers. Hear details on the radio spot below:
Finally, there's this ad, in which the stuffed crust -- in this case two different cheese sauces and a "garlic Napoli sauce" are getting squirted out of the crust with such cartoon-y force that there's just no way we'd eat anything so neon or so...explosive.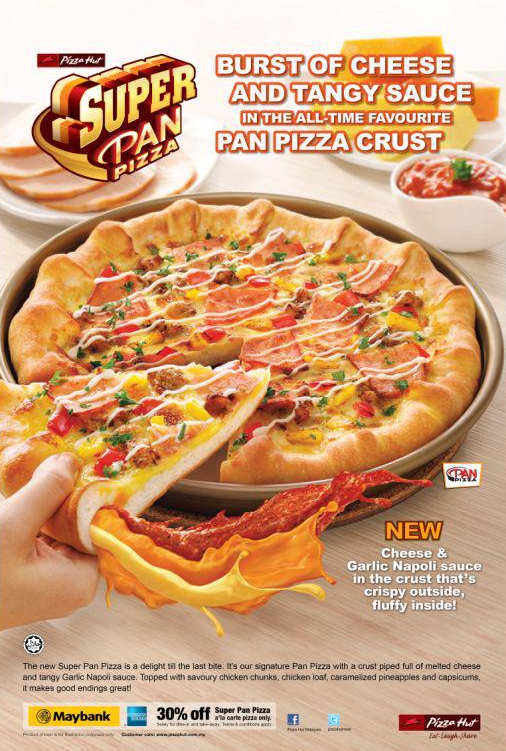 Popular in the Community