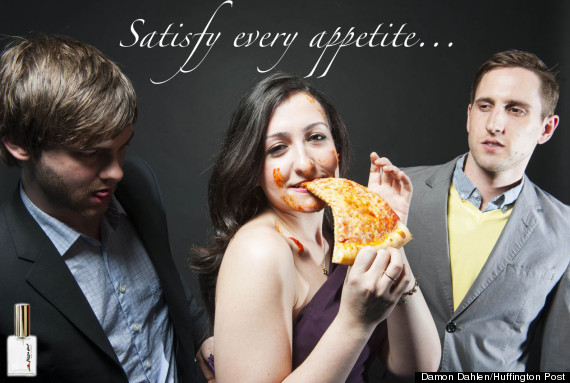 On Valentine's Day, men have two things on their minds: sex and snacks.
We understand that at HuffPost Weird News. We understand why products like Baconlube are so titillating, and why we lick our lips at the thought (and smell) of Pizza Hut Perfume.
It wasn't enough, however, to spritz ourselves with the fast-food fragrance. We took the final step in sensory stimulation for you, the reader, and staged a photo shoot so saucy not even Pizza Hut reps would comment on its greatness.
HuffPost Weird's Emily Thomas got ready for her sensual breakthrough in modeling by downing a whole pizza beforehand -- which got her plenty red in the face. This made the knees of HuffPost Editors Andy Campbell and William McGuinness melt like mozzarella in a wood fire oven.
Don't take it from us, take it from the slideshow. And here's hoping your lonely Valentine's day just got a little more cheesy.
There's no denying that our Emily is quite a gorgeous pizza face.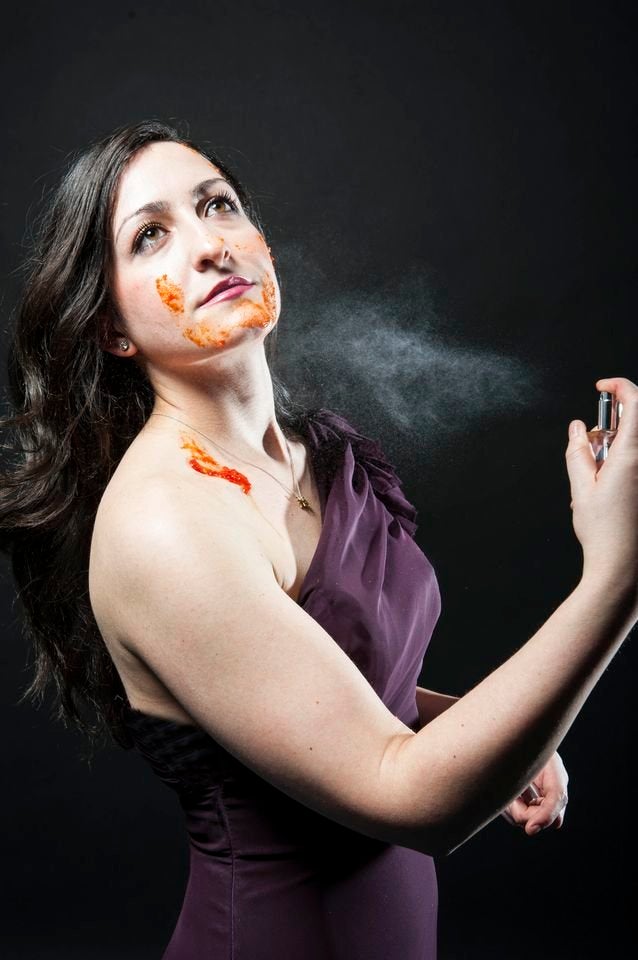 The HuffPost Weird Pizza Perfume Shoot
Related
Popular in the Community