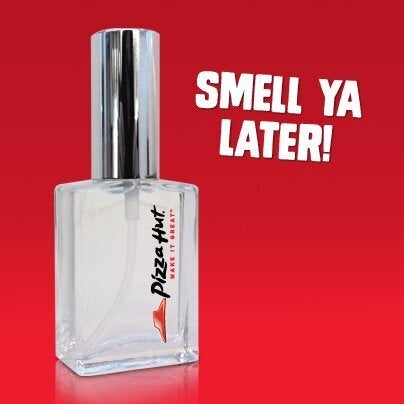 Pizza Hut is releasing a perfume.
Here's the full story: Grip Limited, an advertising firm that works with Pizza Hut Canada, originally originally floated the tongue-in-cheek notion on the Pizza Hut Canada Facebook page back in August as part of a broader push to promote more engaging social media activity. The post asked fans to dream up names for an imaginary scent inspired by "the smell of a box of Pizza Hut pizza being opened." But the fan response to the idea was so enthusiastic that Grip and Pizza Hut decided to make the perfume a reality.
A month and a half later, to commemorate the fact that Pizza Hut Canada had gotten 100,000 fans, the chain's community managers announced that the first 100 people to message them would actually get a bottle of Pizza Hut perfume. And sure enough, the bottles were shipped to those 100 lucky fans at the beginning of December.
Pizza Hut Canada has not announced any plans to make more of the perfume in the future. But you can be sure we're going to keep our eyes peeled (zing!) for any secondhand bottles of the scent so we can get a slice (zing zing!) of the action.
Related
Before You Go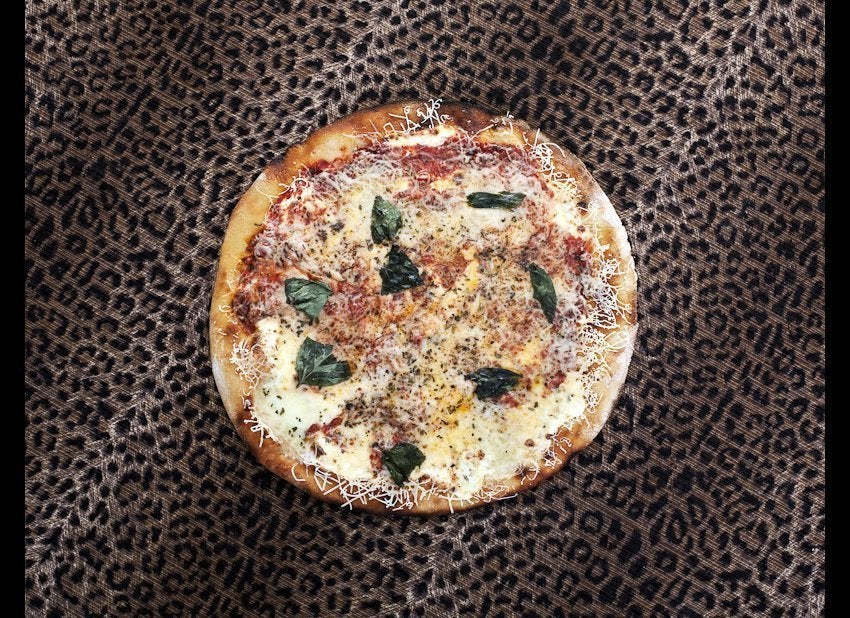 Sexy Pizza