The country's biggest pizza chain aired a commercial right near the beginning of the game, which is embedded above, but it didn't actually reveal the identity of the menu item, which only heightened our anxiety. But now we now. The new item is... the Big Pizza Slider. Here's a glossy product shot from Yum Brands: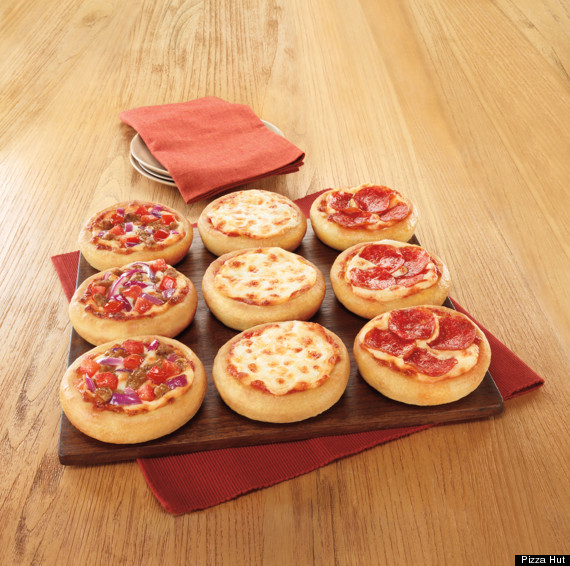 The mini-pizzas measure 3.5" across and are sold in boxes of three for $5 and boxes of nine for $10. They are available at Pizza Huts across the country starting today. The Sliders can be ordered with any of the normal Pizza Hut pizza toppings.
If you're curious about them but don't want to bet a Lincoln on your enjoyment of the Sliders, you can also try them out on Tuesday afternoon from 4 p.m. to 7 p.m., when Pizza Hut will be distributing them free of charge. Or you could take a hard look at that product shot, think about how big 3.5" is, and realize that Pizza Hut is basically trying to charge the country for English muffin pizzas. That might cut your curiosity short right away.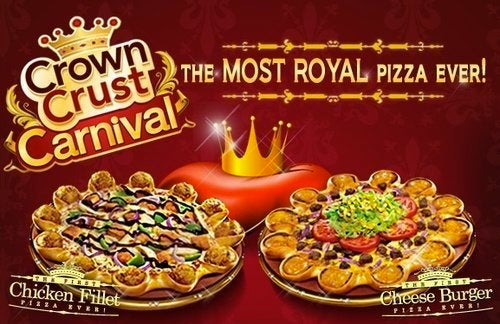 2012's Craziest Fast Food Items