Chances are you've already completed your Form 1040 this year if you're filing taxes (which, um, you should). Don't breathe easy just yet -- if you're a Pizza Hut fan, it's time to fill out your P-2.
On Monday morning, Pizza Hut unveiled the "Pizza Hut National Pizza Return." According to a press release, the company is issuing a form just like a regular tax return, called a "P-2," which customers can fill out and win "their net pizza return" in gift cards. Those who'd like to enter should print out their very own P-2 form (which you can download here), print it, send it to the address found here by April 21.
Below is a picture of the form: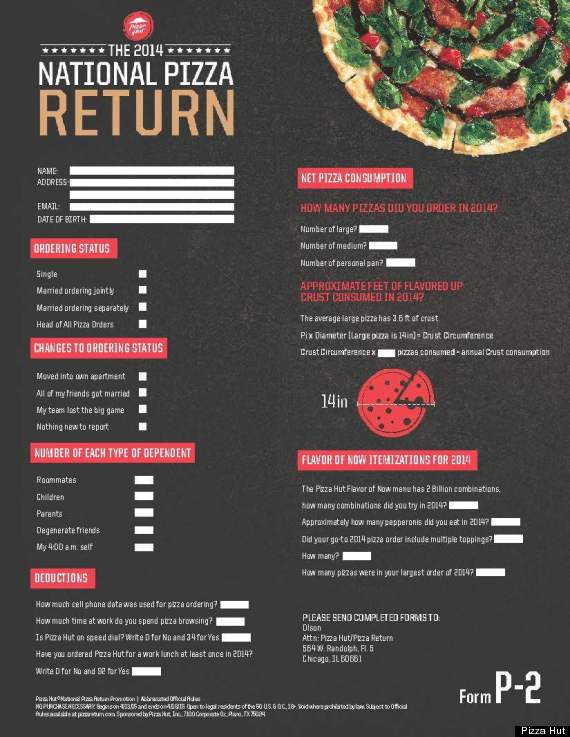 "Unless you've got a big return coming your way, tax season can be a time of dread for people across the country," said Jared Drinkwater, Pizza Hut's vice president of marketing. "At Pizza Hut, we truly believe your hard-earned pizza belongs in your hands, so we created the Pizza Hut National Pizza Return."
However, the likelihood that you actually get something back on your return seems less likely than Pizza Hut makes it out to be. According to the National Pizza Return rules, there will only be two Grand Prize winners, 30 first prize winners and 30 third-place winners, which is determined by a "random drawing." Though there's no way to tell how many people will enter, taking the time to fill out this form and mail it in (by April 21, no less) seems just as time consuming as doing taxes. The answers on the P-2 don't even count!
Patrons might have better luck following MLB this season and looking out for Domino's "No-Hitter" offer. With 40,000 available chances to win, it seems like a much better chance you'll get lucky.
Related
Before You Go
Cock-A-Doodle Bacon™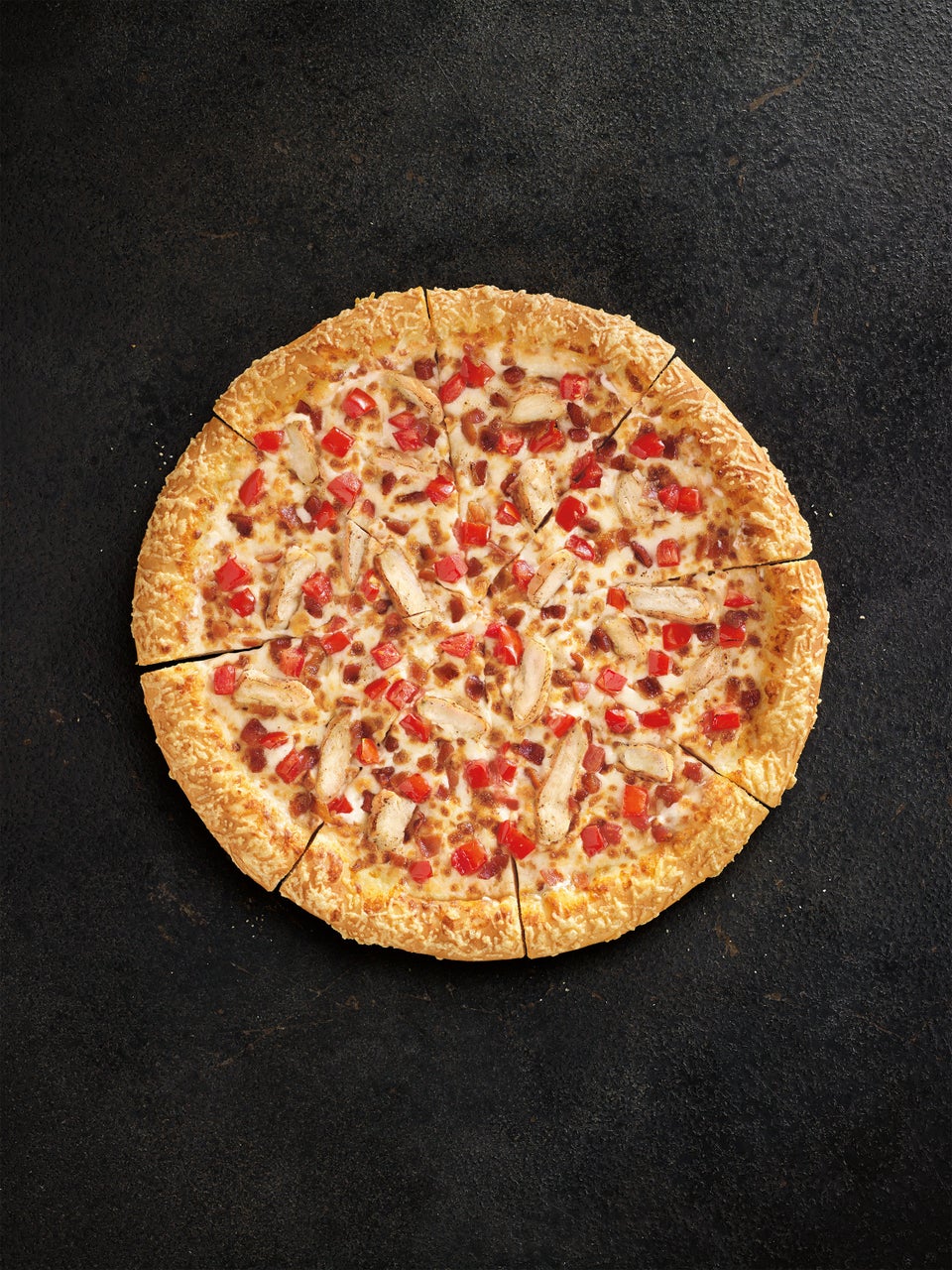 Giddy-Up BBQ Chicken™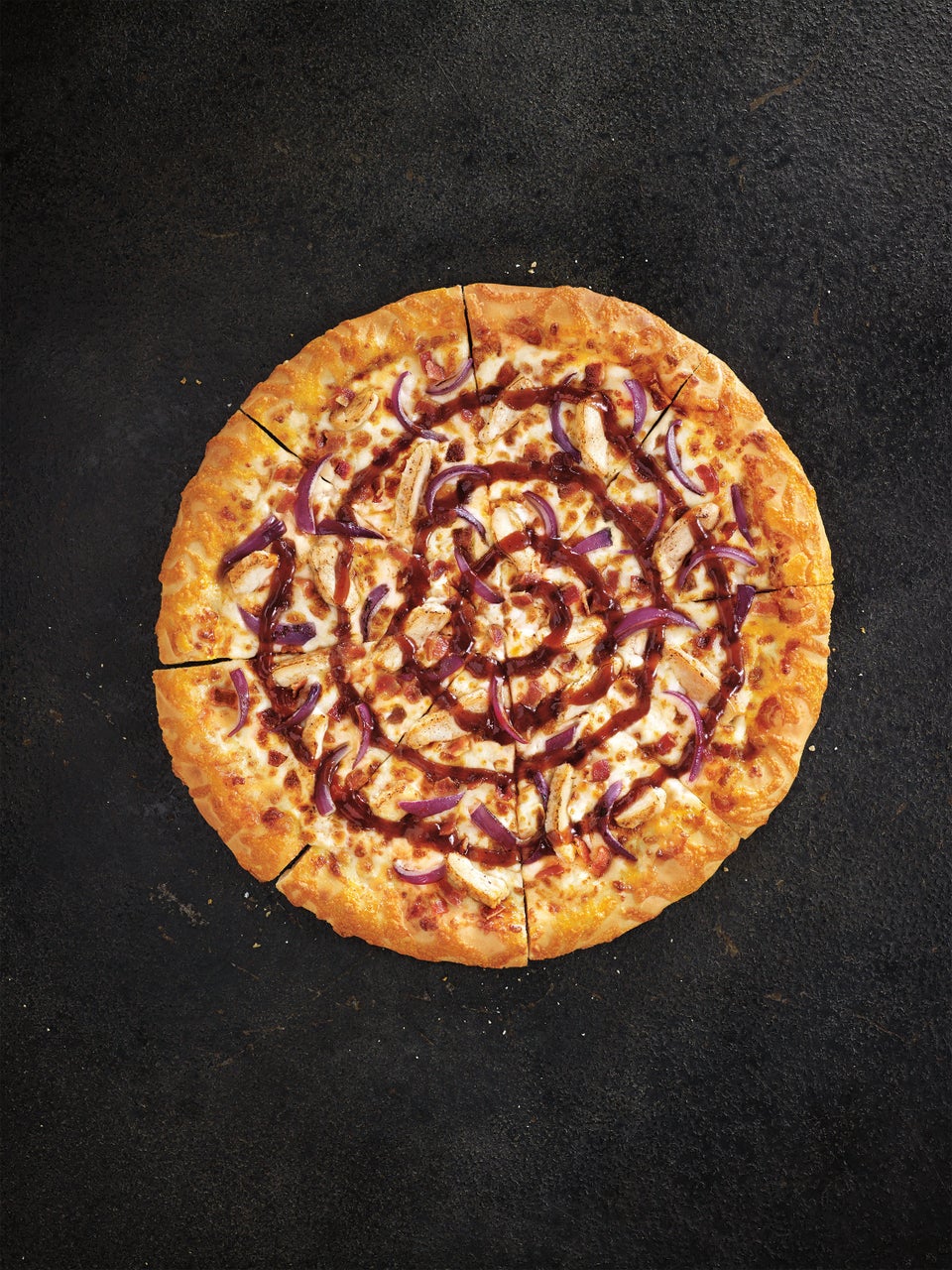 Buffalo State of Mind™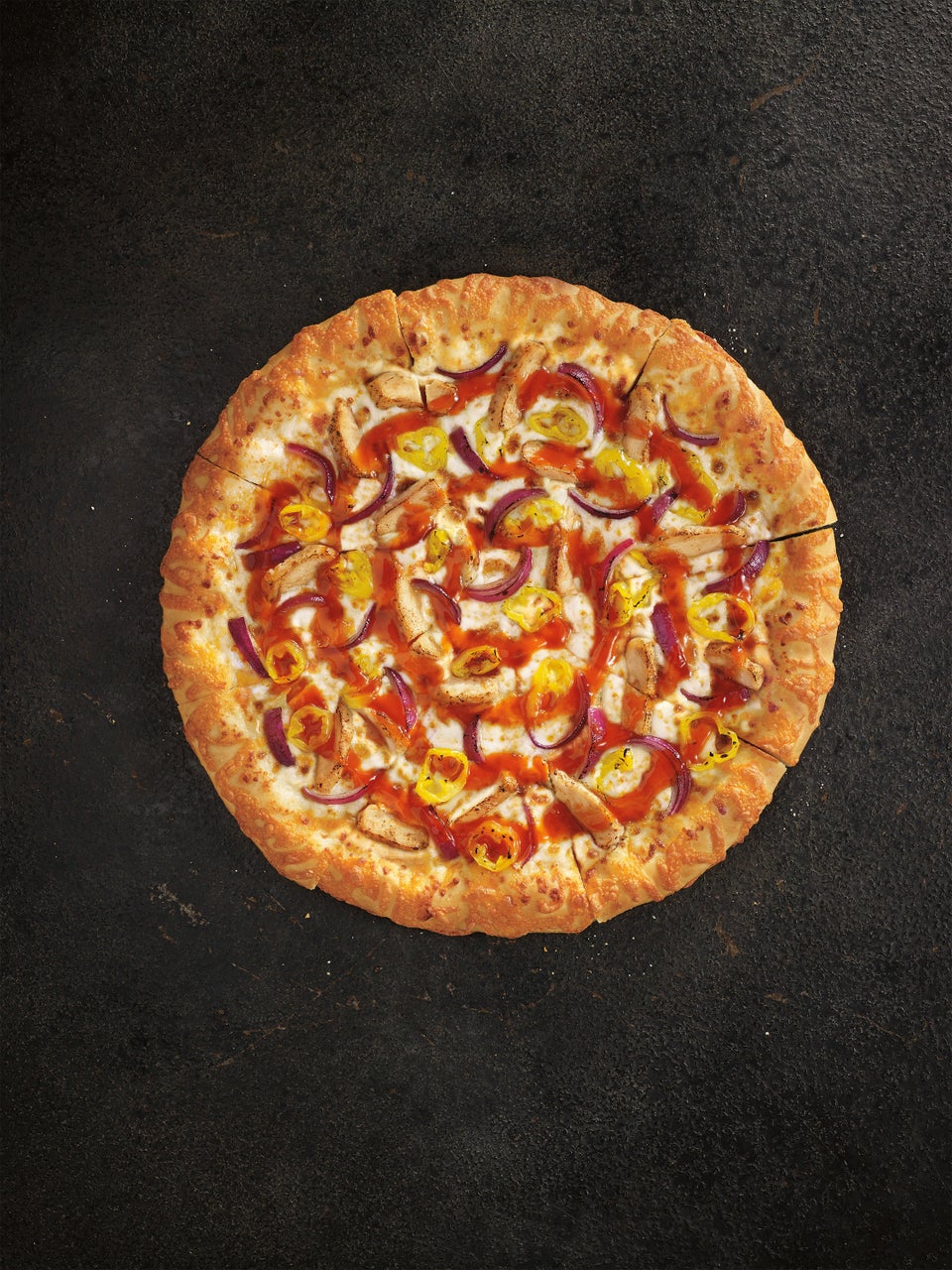 Pretzel Piggy™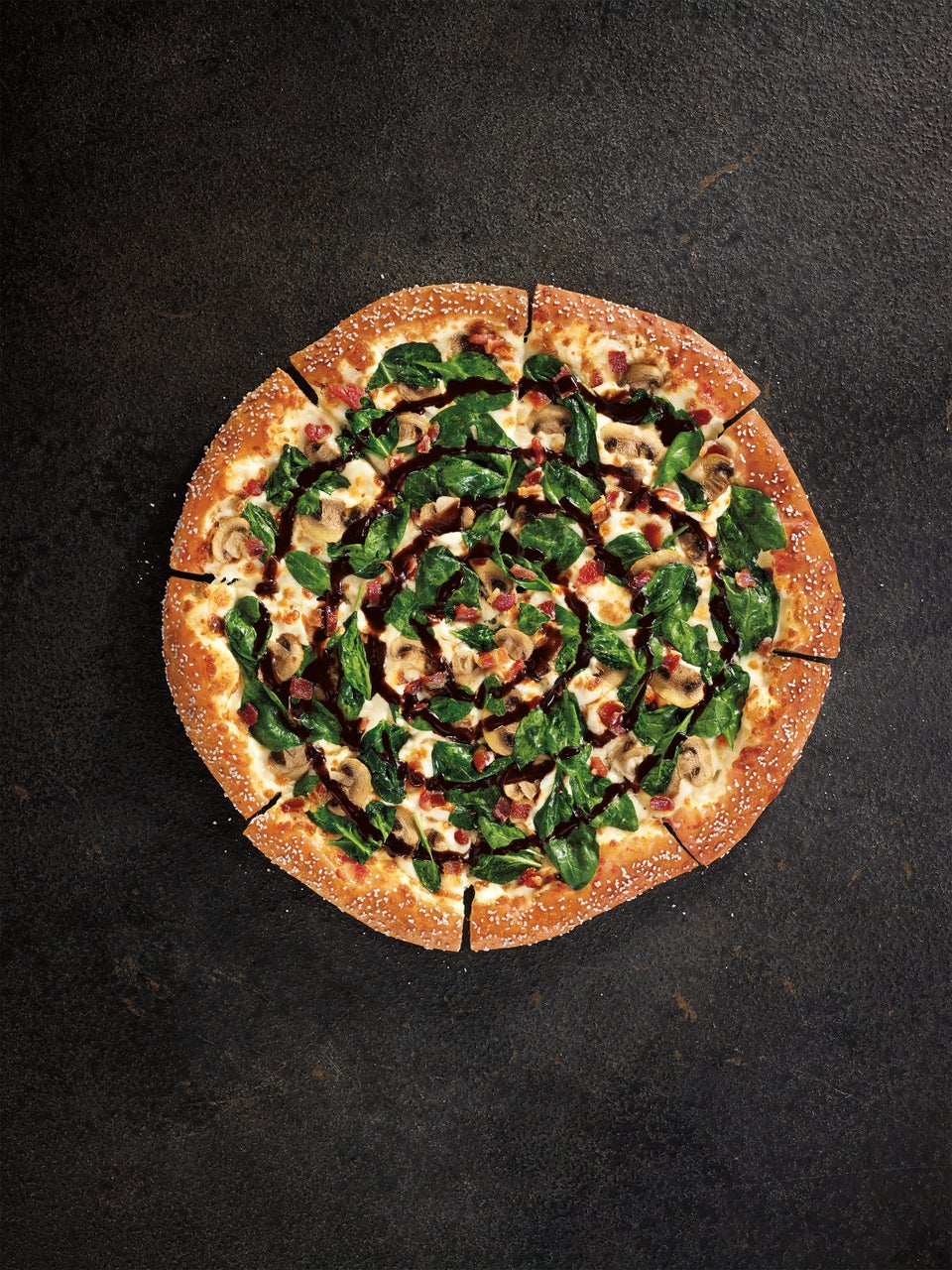 Hot and Twisted™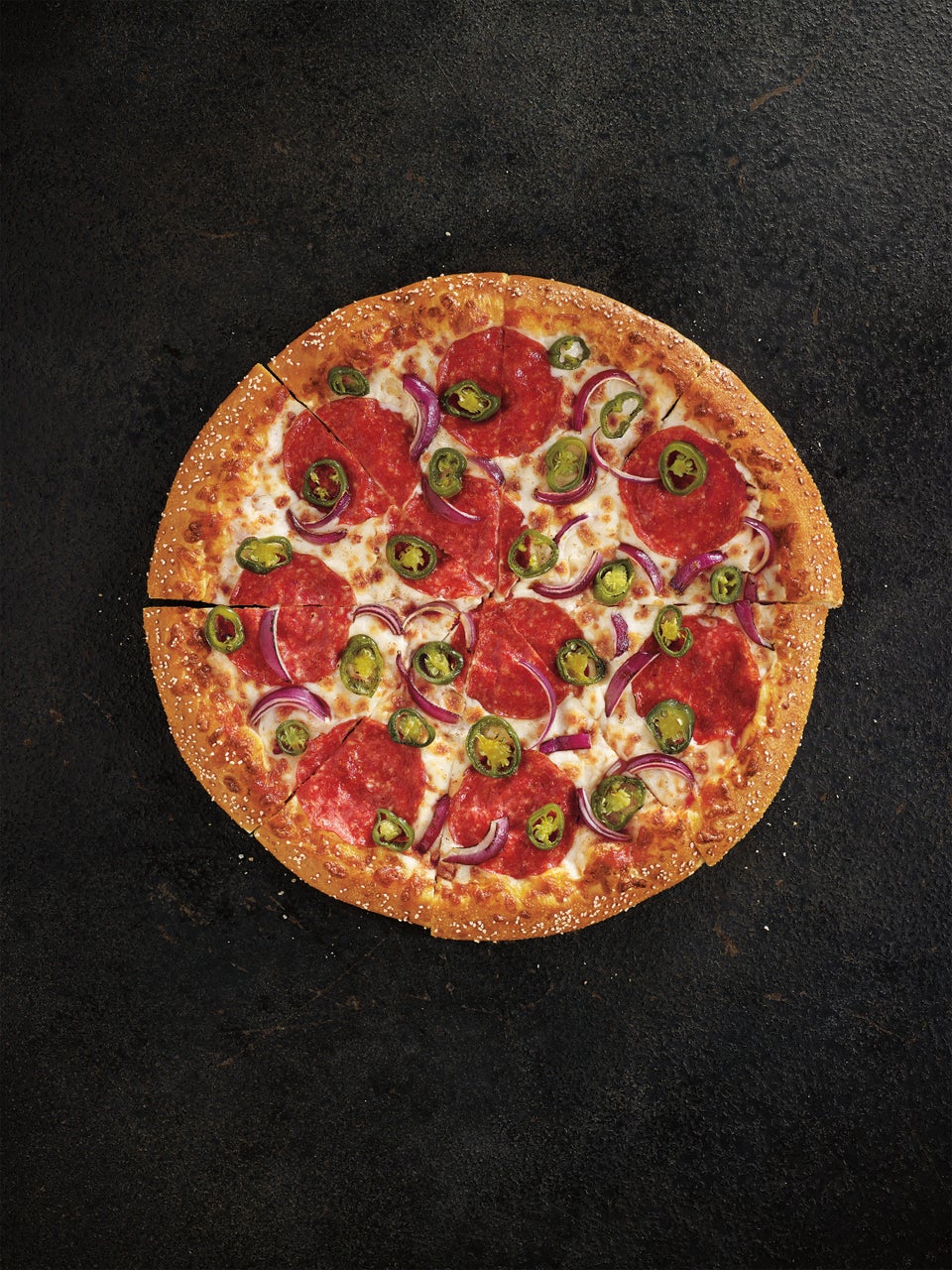 Skinny Beach™