Warning: you can't conquer this cheese alone.
Pizza Hut just debuted a new triple-decker pizza box, a leap forward (or not) that looks both utterly delicious and utterly terrifying at the same time: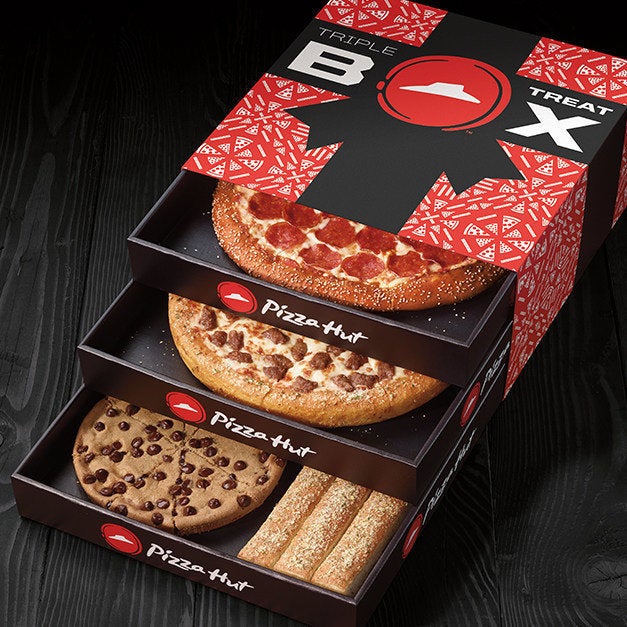 You may want to eat the whole box yourself. But don't. This is a LOT of pizza.
The Triple Treat Box comes with two medium one-topping pizzas of your choice, an order of breadsticks or flavor sticks, and a Hershey's ultimate chocolate chip cookie, all for $19.99. Pizza Hut thinks this is hard to believe, but it's real.