A Pizza Hut employee in Stafford, Virginia, is out of a job over a customer's special request.
The joke went over like a Meat Lover's Pizza at a Veggie Lover's Pizza party.
"What do a pizza delivery driver and a gynecologist have in common?"
WJLA did not repeat the answer, saying it was "too crude," but a reporter shared an image of the pizza box on Twitter:
"They both have to smell it, but neither of them get to eat it."
"It's an inappropriate joke. There's a time and place for everything," the customer told the station. "My pizza box is not one of them. It's a lesson learned."
The employee called to apologize, and the customer said she hoped the worker wouldn't be fired.
But the delivery driver was given the boot anyway.
"Shame on you pizza hut for firing someone for doing what the customer asked!" wrote one.
"I ordered Papa Johns tonight instead of from your store!!" wrote another.
Before You Go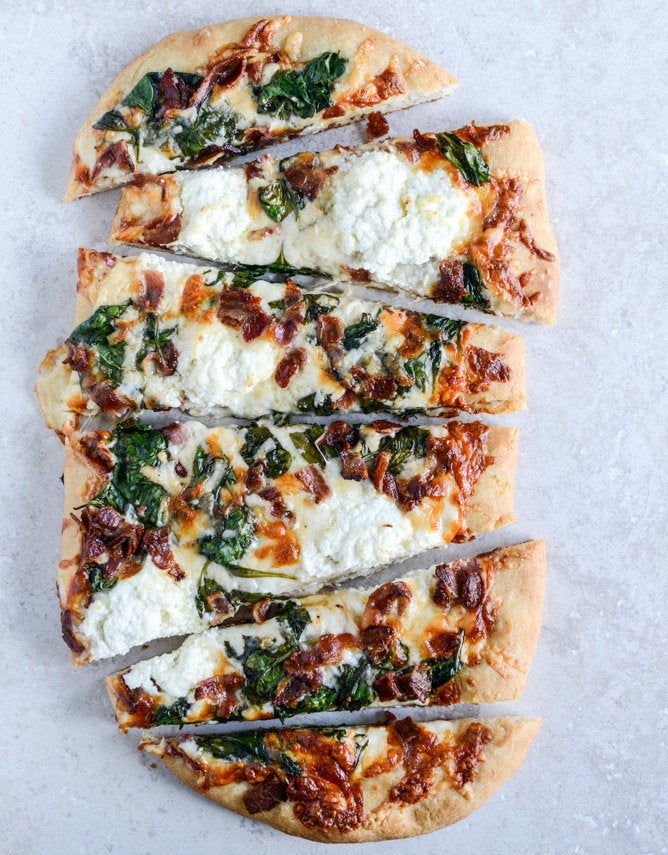 Best Pizza Recipes
Popular in the Community