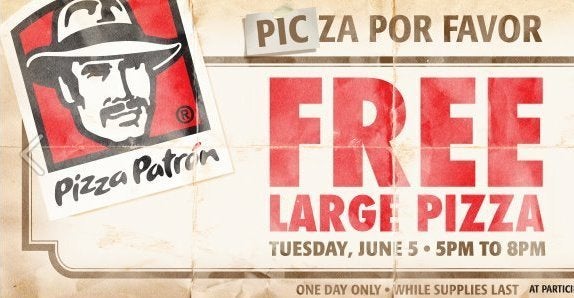 Free pizza? Si, porfavor. Pizza Patrón, a carry-out pizza chain with headquarters in Dallas, is going to give away free pepperoni pizza pies to customers who place their order in Spanish.
All you need to say is "Pizza, por favor."
"Free product promotions have been around for a long time," said Andrew Gamm, brand director for Pizza Patrón in the press release. "but I've never heard of any company rewarding guests for speaking Spanish. For us, PIZZA POR FAVOR makes great business sense — it is an opportunity for us to strengthen the relationship we have with our core customer."
Despite the amiable tone in Pizza Patron's new marketing strategy and its argument that the promotion is just a way to strengthen the bond with their customers, their new promotion has caused a bilingual uproar.
"It seems to punish people who can't speak Spanish, and I resent that," says Peter Thomas, chairman of the Conservative Caucus, which advocates English as the nation's spoken language told USA Today. "In public areas, people should be speaking English, and that includes pizza parlors."
On Pizza Patrón's Facebook page fan followers seem excited about the promotion. In between messages of appreciation, however, other refer to the advertising as racist.
"Cute gimmick. Racist as hell though," commented David Lautz in one of the Facebook threads.
Further promoting the event, Pizza Patrón is featuring the word Pizza in their banner spelled with a "c". The promotional text then reads, "Picza Por Favor."
According to their own press release, Pizza Patrón's corporate staff members pronounce words like PIZZA as PICZA or PEPSI as PECSI,
This is not the first time Pizza Patrón uses a gimmicky strategy to attract Hispanic consumers. In 2007, company officials received death threats after they began accepting Mexican pesos in all of its U.S. locations.
While Pizza Patrón stands on one end of the of the spectrum embracing pesos and Spanish as the ways to reflect their appreciation of -- and interest in -- Latino consumers, others have embraced the complete opposite strategy. In 2006, one of Philadelphia's best-known cheesesteak joints, Geno's Steaks, made headline news when they adopted an English-only policy .
Geno's owner, Joseph Vento, the descendant of Italians who immigrated from Sicily in the 1920s and struggled to learn English, defends the English-only rule. He said he posted the sign given the increasing number of customers who could not order a Philly cheese steak in English.
As for Pizza Patrón, they seem to be focusing on their target customers instead. According to USA Today, 70 percent of their customer base is Spanish-speaking, and they expect to give out 80,000 free pizza pies.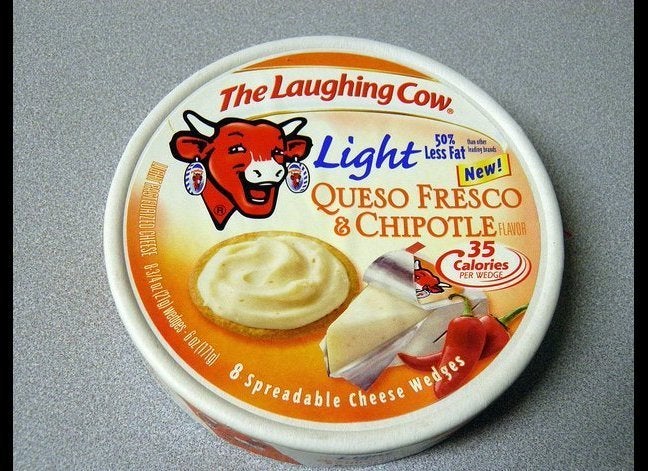 Products With Latino Flavors
Popular in the Community