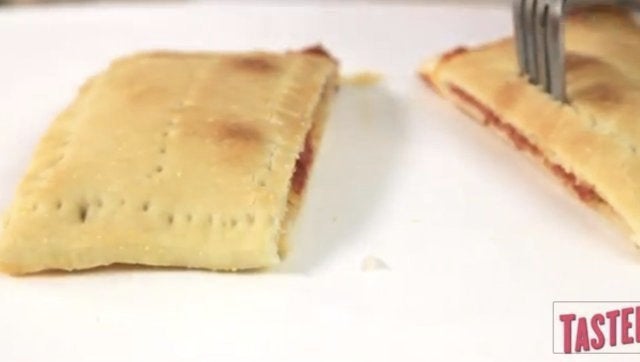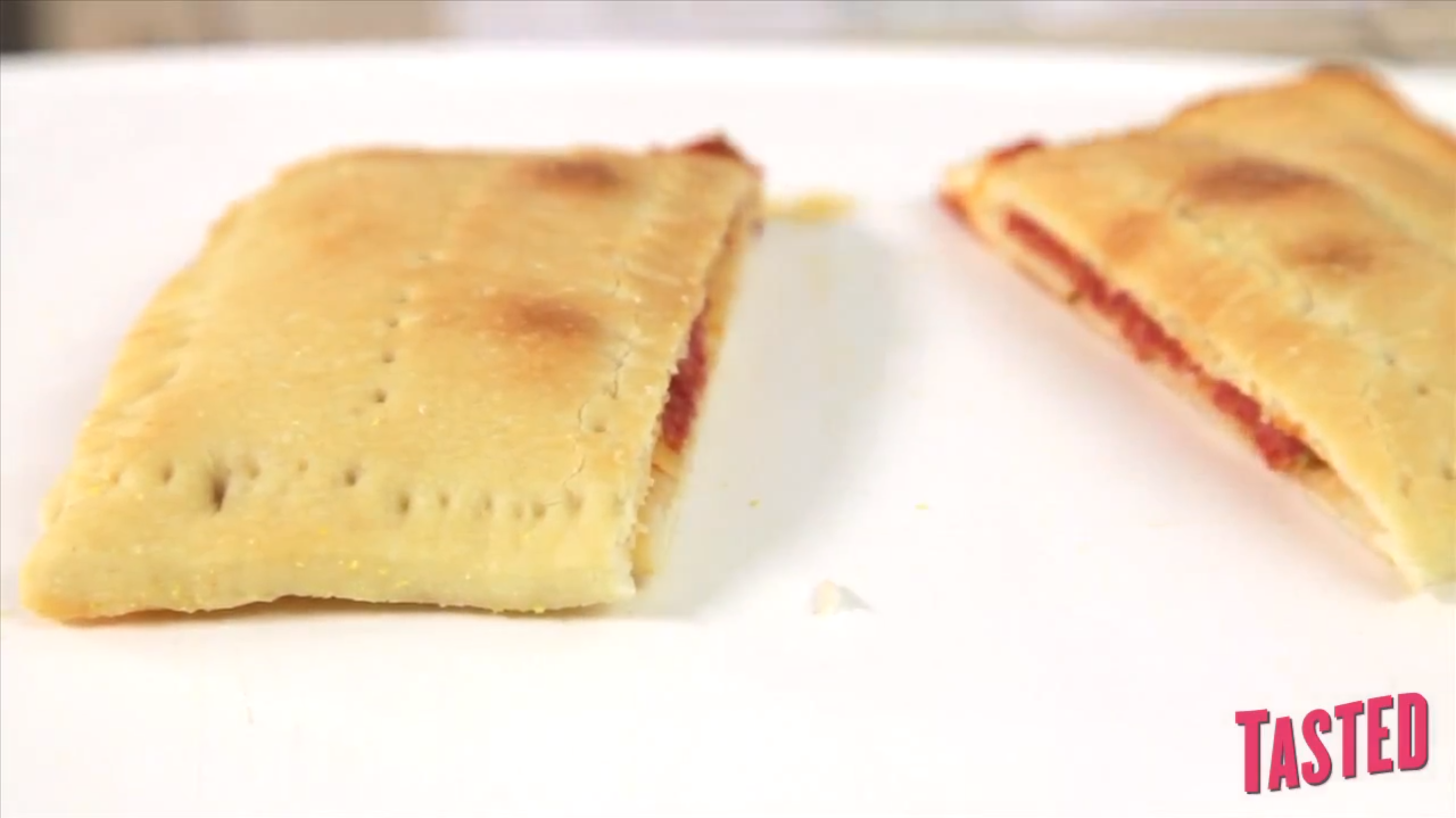 Despite our epicurean-ish leanings, some of our fondest childhood breakfast memories were lightly toasted Pop-Tarts (strawberry, please!) served with a tall glass of milk. Though it's been a few years since we've had one, the concept of a hand-held pie oozing with scrumptiousness still appeals. It's partly the Christmas-morning excitement that comes with eating stuffed things like dumplings and empanadas, and it's also winning textural combination of crunchy outside and soft inside.
Oh, and the taste! Of course. Here at Tasted.com, we're always looking for new ways to enjoy our favorites, putting our own twist on tried-and-true dishes, from shepherd's pie to chocolate chip cookies. The store-bought toaster streudel is such a guilty pleasure, we decided to combine it with another supremely guilty pleasure: pizza. Since it's been known to be a favored hangover breakfast, pizza in the form of Pop-Tarts made perfect sense as a food mashup.
It turns out these tasty little hand pies are pretty easy to make. Just take some pre-made dough, which you can buy in a grocery store or from a pizzeria, roll out two squares and pile on whatever toppings you like. Use a fork to make the edges and poke holes along the top. Easy as pie, but easier because baking a pie isn't this easy! For the home cooks out there that want to take on a bit more of a challenge, we also have recipes for homemade marinara sauce and pizza dough. Check out the video below for a step-by-step Pizza Pop-Tart recipe how-to.
Popular in the Community