That was the question posed to The Huffington Post by Eric Yearwood, a New York-based comedian who told Gothamist this week that "Selfie Rat" -- a viral video purportedly showing a rat climbing on top of a sleeping man and snapping a selfie with his phone -- was staged.
The video earned national fame in November after someone claiming to be "Don Richards" sent the video (and the accompanying "rat selfie") to Connecticut local news station Fox 61, and the station aired the video. Fox 61 did not respond to a request for comment.
Yearwood now says that he played the sleeping man in the video and that the whole thing was really the work of a mysterious Brooklyn performance artist named "Zardulu."
Gothamist's John Del Signore believes Yearwood's statement also calls into question the veracity of a much more famous viral rat video -- "Pizza Rat." Both videos are the work of rat-training hoaxers, he theorizes.
Of course, it's not difficult to believe that "Selfie Rat" was staged. The rat in the video stands around placidly when the man wakes up and shakes it off, but a wild rat would probably become frightened and scamper away, a biology professor explained to Gothamist. And CityLab writer Kriston Capps noted in November that the guy's sleeping posture looks unnatural.
It's also pretty suspicious that the sleeping man jumps up and notices the rat about one second after the videographer whispers, "He's got a rat on him."
But Yearwood's revelation seems nearly as outlandish as the video itself. Did the video really come into existence the way that Yearwood claims? He told both Gothamist and HuffPost that Zardulu, the alleged performance artist, contacted him seemingly out of nowhere, and offered him a chance to appear in a video for $200.
"I don't know if you've ever had this moment in your life when time stops," Yearwood told HuffPost, describing the first moment he met Zardulu. He described her as a woman around the age of 30 "wearing robes," and claimed that she brought him to her studio -- a hidden, semi-underground "hatch" in Brooklyn, where he met three trained rats, one of which is the video's star.
Working with Zardulu, Yearwood says, has had a profound impact on his psyche and convinced him that basically nothing is guaranteed to be real.
"I'm hearing a car siren and I'm thinking, 'Is that Zardulu?'" he said.
Two other actors told Gothamist that they had also worked with Zardulu, though both sources were cited anonymously. One of them claimed that many "huge stories" in the media were really the work of Zardulu.
""I condemn your article and every click it gets.""
There's little proof that Zardulu exists, however. Yearwood was unable to provide Zardulu's real name, or the name of the person who filmed the video. He also was not able to provide any proof of email correspondence with Zardulu.
Yearwood did provide an email address for Zardulu, though. Someone writing from that address told HuffPost, "If a lack of proof that I exist means you will not be doing [a story about me], that is quite alright with me."
The person also noted, "I condemn your article and every click it gets."
There is a Twitter account and a Facebook page for a self-described "Mythmaker" named Zardulu, but both have only been active since last month.
When asked if he had any hard evidence to prove Zardulu's existence, Yearwood told HuffPost, "I would just say the proof is in the pudding."
As for the infamous rat seen in a September video dragging a full slice of pizza down the New York City subway steps, there's not much proof one way or the other whether that incident was staged. Matt Little, who filmed the video, maintains it was not.
"I hate to break it to you, but 'Pizza Rat' was real," Little told HuffPost in a Facebook message. "It's hilarious to me that people think it was faked."
Pat Baer, who says he was with Little when "Pizza Rat" was filmed, also posted a public defense of the video's authenticity on Facebook.
Both Yearwood and Little say they've never met, though they are both members of New York's Upright Citizens Brigade Theatre, as is Baer.
But what does Yearwood think about "Pizza Rat"?
"Is anything that you see online and that people care about real?" he asked. "I don't know if it matters."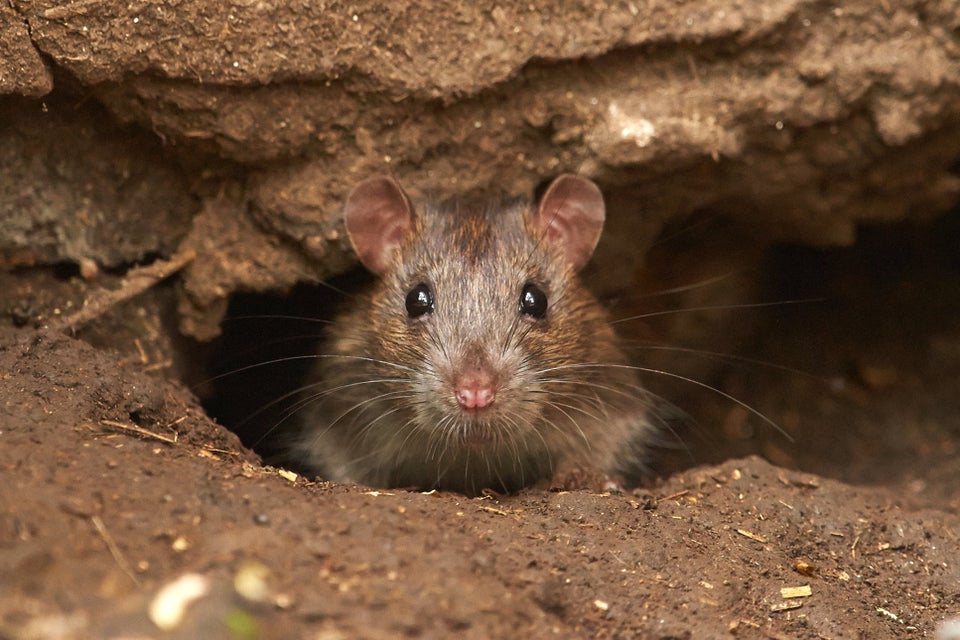 Cute Rats
Popular in the Community