Deputies in Flagler County said the fight began at Palm Coast Pizza on Friday when Jessica Conti, 25, became angry that her garlic knots had cheese on them, the Orlando Sentinel reports.
As Conti expressed her displeasure, three men who had been waiting for her outside came into the pizza shop. Police identified the men as Vincent Conti, 23, Shawn Cody, 32, and Hareem Jones, 26.
Police said the four started trashing the business, first by pushing the fax machine and cash register to the floor. Then the fromage-hating foursome went into the food preparation area and started throwing food and pizza boxes, police said.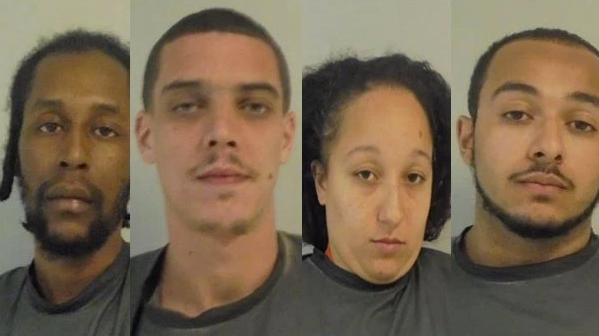 Deputies arrested all four a short time later at Jessica Conti's home. Each was charged with burglary and criminal mischief. In addition, Jones was charged with marijuana possession.
All four were released from jail Sunday afternoon, according to the Dayton Beach News-Journal.
PHOTO GALLERY
Anger Management