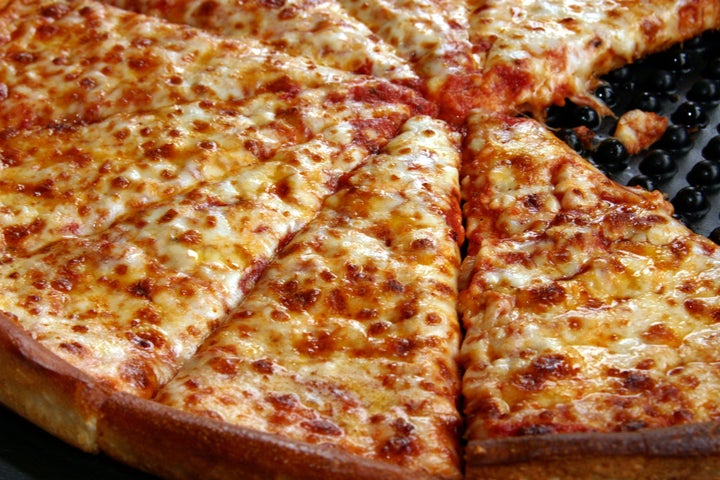 As I write this -- still sated a day after our family's Thanksgiving indulgence -- I am thankful for the annual reminder to reflect on all the reasons I have to be thankful. I can -- and I suspect I'm not alone -- get so caught up in a job I care a lot about, and the stresses attached to it -- that I at times take for granted people I care about a whole lot more.
I adore my wife. Differently, perhaps from when in my youth I climbed onto a rooftop and yelled at the top of my voice "I love this woman!" -- but certainly not less. I love my children who are each in their own way a source of great pride. I am thankful for them in my life, and deeply thankful that -- so they tell me -- the feelings are mutual.
I am thankful for the vitality of my parents. For a mother who has the vigor and enthusiasm to prepare a magnificent feast for our extended clan -- and then deal with the aftermath and keep smiling. I am thankful for a father who, at 72, nearly killed my triathlete brother-in-law and me, 25 years his junior, on an outrageously hilly 30-mile bike ride.
I am thankful as well for the expansive solidarity of Thanksgiving. We, Americans, share in this holiday regardless of religious or political affiliation. We share in a reverence for the nation, the ideals, the history, the legacy and the lore that are America. And we share the love of that legacy and lore with people we love -- friends and family, with whom we gather to feast.
For such good fortune, and the fruits of good labor -- I say thanks! I append a regret that not all have good fortune to toast, nor the equity borne of sweat America should place within reach of all.
While toasting a bounty of blessings and food surrounded by a tribe of fellow parents, grandparents and miscellaneous children -- and considering what our Congress seems to have in mind for those children -- I recall another reason for thanks in America. In America, we can say: No, thanks!
Good health is perennially on the list of reasons any family has to be thankful, and food is among the most potent of influences on health -- for good or for ill. The differential effects of pizza and a mixed green salad on health don't change just because politicians play around with the lexicon.
Commercial tomato sauces, like ketchup, can and often do contain mildly surprising concentrations of salt and downright shocking additions of sugar. In fact, I have personally analyzed marinara sauces that, calorie for calorie, contain more added sugar than chocolate ice cream topping. Letting tomato sauce on its own qualify as a vegetable would be questionable enough. As for the fact that a tomato is technically a fruit -- well, let's not even go there.
Congress reached its preposterous judgment about pizza at the urging of lobbyists working on behalf of food companies working to protect their slice of the pie, as it were. Pizza is a good moneymaker in school cafeteria lines.
But we the people -- the parents and grandparents of the United States -- need not submit passively to such obvious, exploitative nonsense. We need not sit idly by as corporate interests trump interest in the wellbeing of our children. Not at a time when what used to be adult onset diabetes (i.e., Type 2) becomes ever more common in children under age 10. Not at a time when cardiac risk factors proliferate in pre-teens. Not at a time when a reported 35 percent increase in the rate of stroke among 5 to 14 year-olds demands nothing less than a crisis response.
We need not submit to such folly, fraught with such peril. We can, and should, say: No thanks.
We can say no thanks to superintendents, school boards, principals, and school food service directors. I can't think of a reason a loving parent or grandparent would remain silent.
We can say no thanks to the food companies that put this modest addition to their profits ahead of the dire prognosis facing our children -- and theirs, for that matter.
And we can say no thanks to members of Congress who bartered the fate of our children for the favors of the highest bidder. We can show them out, at the next election. And unless something springs readily to mind that matters more than protecting the health and potential of our kids -- we certainly should.
At a holiday interlude that highlights the love of family and the great traditions of our country -- I am thankful for the possibility that loving families can still shape the traditions of our country. When righteous indignation unites us, a nation of loving parents and grandparents can be the mightiest special interest group that ever was.
I have abundant cause to give thanks, and so I do. Among them is the fact that I live in a country that affords me, and you, many ways to say 'no thanks!'
Support HuffPost
A No-B.S. Guide To Life
Related
Popular in the Community