It's unclear from the pic if the pie was actually used for someone's Big Day, but commentors sure think a pizza wedding cake would be a hit. Here's proof:
Pizzaman99: "Wait--I could have had pizza instead of cake? Okay, I'm asking my wife to renew our vows."
ilstar88: "THIS IS AMAZING. I love pizza."
TonyDiGerolamo: "Wish I thought of that."
So do we TonyDiGerolamo. So do we.
Before You Go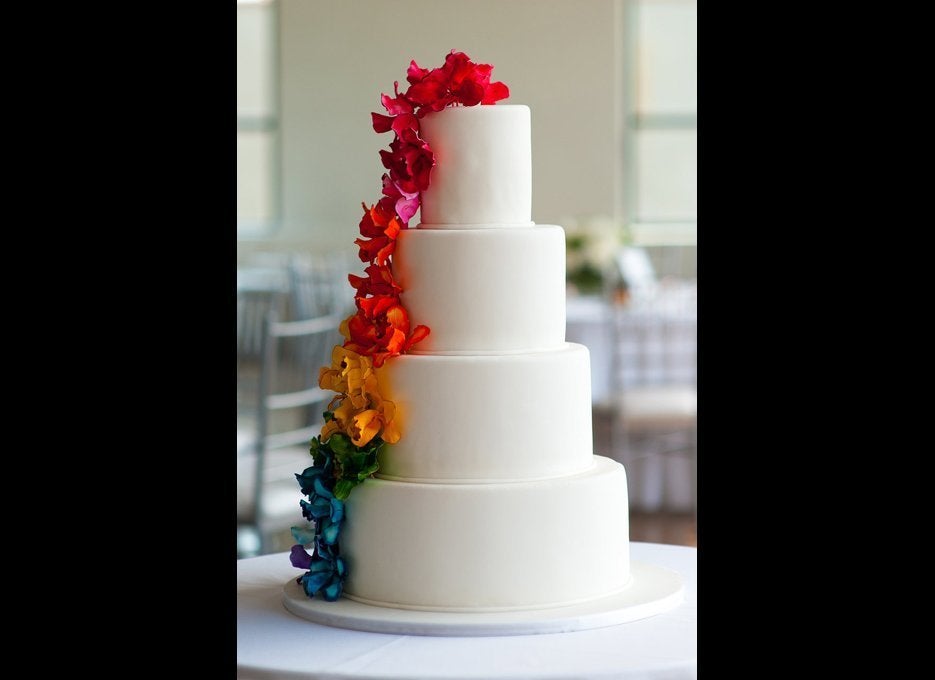 Beautiful Wedding Cakes for Every Season
Popular in the Community