WASHINGTON ― Federal prosecutors in the nation's capital want a man who fired a weapon inside a local pizza shop in December ― after reading fake online news stories that it housed a child sex-trafficking ring with ties to Hillary Clinton ― to serve 4½ years in prison plus three years of probation.
In a sentencing memo filed Tuesday, prosecutors wrote they wanted to send a message to "deter other would-be vigilantes" from committing similar acts after "the next internet-inspired conspiracy theory."
Edgar Maddison Welch, 28, pleaded guilty to charges stemming from his Dec. 4 attack on Comet Ping Pong in northwest Washington. In a sentencing memo, federal prosecutors said Welch was "expressly willing to sacrifice those lives ― the lives of innocent people ― so that he could pursue vigilante acts of violence against non-existent criminals." That nobody was shot "was entirely the product of good luck," they wrote.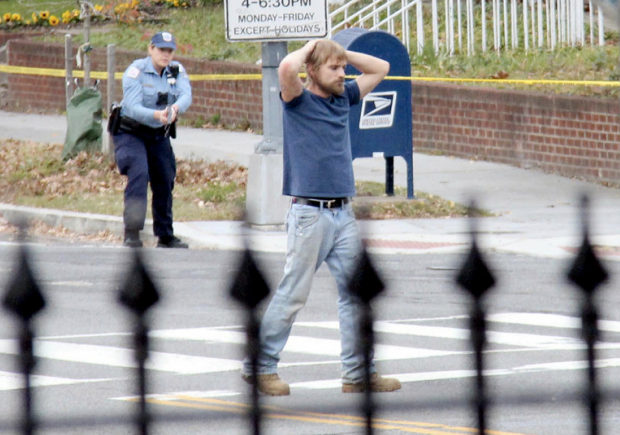 "The defendant committed serious crimes that terrorized a community and traumatized Comet employees and customers alike," they wrote. "There are victims who require crisis counseling, employees who feel unsafe in their jobs, and children whose memories are imprinted with the danger of that day. The government submits that the facts of this case require a significant sentence, not only to punish the defendant for his actions, but also to keep the community safe from the defendant and to deter other would-be vigilantes from attempting similar crimes against innocent subjects of the next internet-inspired conspiracy theory."
Welch, according to prosecutors, spent the days before the attack watching YouTube videos about the fake "Pizzagate" conspiracy theory. On his drive to Washington, Welch recorded a video for his family on his cellphone, telling them he loved them and that he couldn't let his daughters "grow up in a world that has been so corrupted by evil."
The sentencing memo below includes victim impact statements and photos of the damage that Welch caused at Comet Ping Pong. Prosectors wrote that Welch "traumatized the employees and customers at the restaurant, and his crimes affected an entire community, leaving many people feeling threatened."
One employee wrote that they've been unable to forget what happened that day.
"I feel extremely anxious every time I enter the restaurant, sometimes to the point of panic attacks. I consistently worry another incident will occur, about a copy cat, about another guy with an assault rifle walking inches from me. Immediately following those feelings of fear and worry, I experience flashbacks to that afternoon," the victim wrote. "I remember it all so clearly, no matter how hard I try to forget the details."
Another employee detailed the effect Welch's assault had on the staff.
"I now double as security, looking for people live streaming us, or taking pictures that will later be scattered across the internet. Every employee 18-46 years old now has private settings on social media, due to the thousands of hate comments we've all had to delete. We even unplugged the phone, not for a few weeks, but 2 months due to crank calls," one employee wrote. "My hope is that you've learned your lesson, I hope I wouldn't see you on Infowars w/ Alex Jones or on Twitter w/ Jack Posobiac these agitators who are taking advantage of people will have there day in court. We've been though enough, we survived, we just want to move on. Out of respect for the damage you have already caused, we hope you move on too." 
Yet another victim, a tourist, said his 6-year-old daughter is anxious in restaurants now because of what she experienced. 
The notoriety of Welch's actions, prosecutors wrote, "magnified and perpetuated the impact of the Pizzagate rumors, and widened the impact on the community far beyond the people at the restaurant on December 4." Welch "must have known that his conduct would draw national attention and, if he had thought about it, he would have known that his conduct was likely to inflame the situation ― and that is precisely what happened."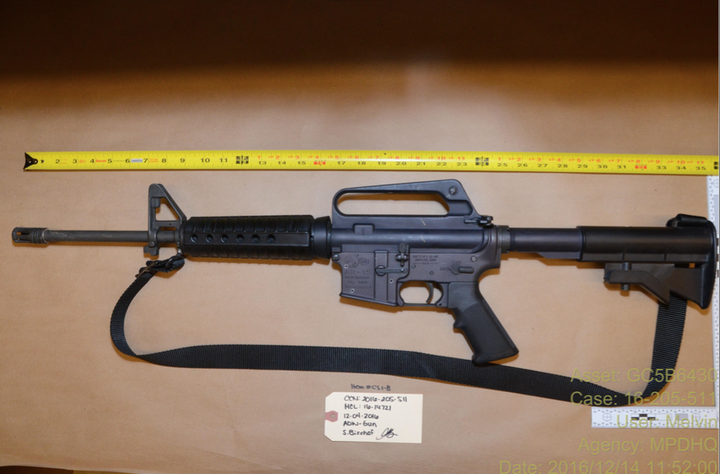 In a separate sentencing memo from Welch's defense team, they wrote that their client "made an incredibly ill-advised decision to try and save children who he sincerely believed were being held against their will at a popular pizzeria located in Washington, D.C."
Welch wrote in a letter that he was "truly sorry for endangering the safety of any and all bystanders who were present that day. Unfortunately, I cannot change what I did, but I think I owe it to the families and the community to apologize for my mistakes."
Welch's mother wrote that her son "realizes the vulnerability and damage of relying on erroneous news media & the possible long term effects it will have on himself and his family."
One of Welch's friends wrote that he got sucked in by fake news that seemed real. 
"In this day and age, there are so many believable 'fake news/social media' stories out there, that tug at people's hearts ... this is what happened in this case," his friend Kristi Nisbet wrote. "The media has portrayed him as a monster, but this couldn't be further from the truth!!!"
Welch is scheduled to be sentenced June 22.
Calling all HuffPost superfans!
Sign up for membership to become a founding member and help shape HuffPost's next chapter