WASHINGTON ― A conspiracy-driven man who fired his assault rifle inside a D.C. pizza restaurant pled guilty on Friday to federal and local charges.
Edgar Welch, 28, reportedly entered the local Comet Ping Pong on Dec. 4, 2016, wielding his rifle and threatening the restaurant's employees and customers. On Friday, he pled guilty to a federal charge of interstate transportation of a firearm and ammunition as well as a local charge of assault with a dangerous weapon.
Under a plea agreement, the government agreed to recommend a reduction in his sentence if Welch "clearly demonstrates acceptance of responsibility." His plea agreement indicates that Welch was previously convicted of driving while impaired in his home state of North Carolina.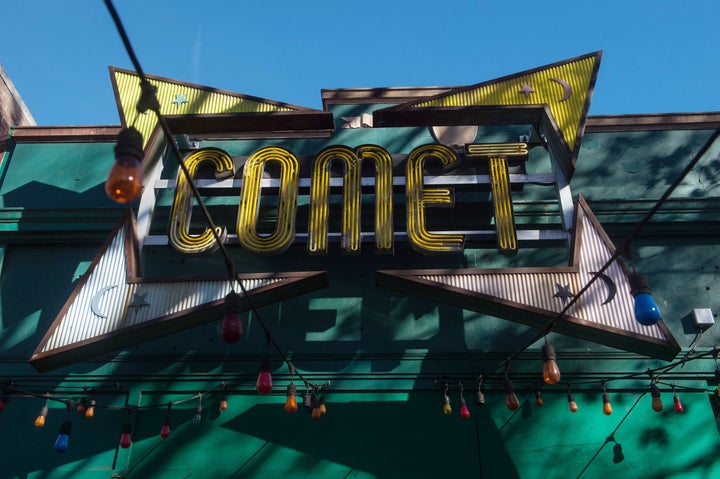 When he's sentenced in June, he'll likely received 18 to 25 months on the federal charge and 18 months to five years on the local charge. Welch will also pay restitution in the amount of $5,744.33 and will give up his shotgun, his semi-automatic rifle and his revolver.
As part of the plea agreement, Welch admitted that he was "motivated, at least in part, by unfounded rumors about a child sex-trafficking ring that was being perpetrated at Comet and that involved nationally-known political figures," according to a court filing.
"The defendant had begun to focus on those rumors (known collectively as 'Pizzagate' rumors) on Dec. 1, 2016, principally by watching YouTube videos and reviewing related internet content," the agreement stated. The fake conspiracy theory held that Hillary Clinton and her campaign chairman ran a secret child sex trafficking ring in a hidden part of the restaurant. As a result of the conspiracy theory, Comet Ping Pong received a number of threats.
Welch told friends he was "sacraficing [sic] the lives of a few for the lives of many" and "standing up against a corrupt system that kidnaps, tortures and rapes babies and children in our own backyard," according to the agreement. Welch pointed his weapon at a restaurant employee and fired at a locked door, but no one was injured in the incident.
Popular in the Community