WASHINGTON ― A North Carolina man who took a gun to a family-oriented pizza restaurant in northwest D.C. so he could look into a conspiracy theory that the eatery was home to a child sex trafficking ring was sentenced on Thursday to four years in federal prison.
Federal prosecutors sought 4.5 years for Edgar Maddison Welch, who pleaded guilty in March in connection with the December 2016 attack. They argued a stiff sentence would "deter other would-be vigilantes" who might be motivated by "the next internet-inspired conspiracy theory." They said Welch "traumatized the employees and customers" of Comet Ping Pong, and that "his crimes affected an entire community, leaving many people feeling threatened."
The time he has already spent behind bars, including nearly two months in solitary confinement, will count toward his sentence.
U.S. District Judge Ketanji Jackson told Welch on Thursday that she was worried "other people will see what you have done and be inspired by it." She said Welch's case "is no ordinary assault case" and that a sentence at the upper end of the sentencing guidelines was necessary.
"The extent of the recklessness in this case is breathtaking."
"I have never heard anything like the conduct that brings us here today," she said. "The extent of the recklessness in this case is breathtaking."
Jackson said she believed Welch to be a nice person who thought he was doing the right thing, but that his actions were not an "off-the-cuff" decision. He should have gone to law enforcement if he thought children were in danger, she said.
The probation office recommended a sentence of 18 months. But federal prosecutors Demian Ahn and Sonali Patel made the case that a lengthier sentence was justified.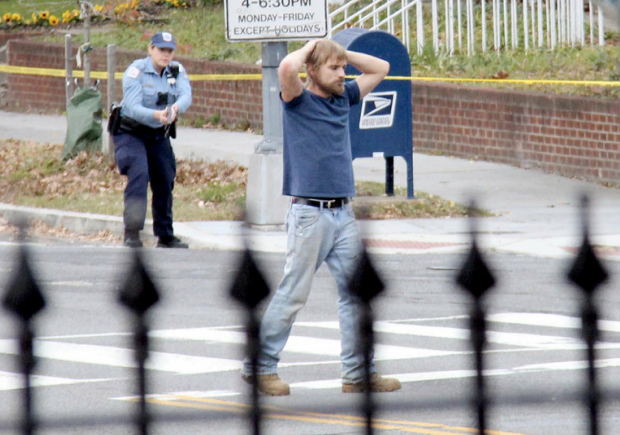 Speaking to the courtroom packed with family members, victims, reporters and observers, an orange-clad Welch ― his hair shaved down ― briefly said he was sorry.
"I am really sorry for anything I caused," he said.
Welch previously wrote a letter apologizing for his actions, saying he was "truly sorry for endangering the safety of any and all bystanders who were present that day. Unfortunately, I cannot change what I did, but I think I owe it to the families and the community to apologize for my mistakes."
Dani Jahn, an attorney representing Welch, said it was "very hard to tell what the future is going to hold for Mr. Welch."
He is from a small town where people are "not as sophisticated" about politics and news as residents of D.C., Jahn said. She asked that he not be judged for an isolated event.
Patel argued that Welch had "forever changed" the lives of the victims, several of whom spoke in court and submitted letters to the judge.
"I'm almost sorry you were duped," one unnamed 32-year-old Comet Ping Pong employee told Welch. He noted that many so-called "Pizzagate" conspiracy theorists now believed Welch was a hired actor. "That's how the game is played," he said, adding that the online Pizzagate conspiracy theorists "almost got blood on [their] hands."
Another employee told the court he wanted to "sink into the ground" after the shooting and needed traumatic counseling.
"I feel more empathy for you than anger," he said, and told Welch he'd been a "pawn" of people who were happy to take advantage of him. "I still wish you the best of luck in your life going forward."
James Alefantis, the owner of Comet Ping Pong, told reporters after the sentencing that it still wasn't clear from Welch's written and verbal apologies whether he believed the conspiracy theory.
"This gunman will spend years in jail, and I will try to rebuild my life and my name and my business," he said. "I think that there are many other people who have pushed this conspiracy theory, who have created enormous amounts of harm to all of our community who have so far not been held accountable, and have not apologized for the damage and the harm that they've done."
Before Welch was sentenced, Alefantis told the court he hopes that "reason will prevail before a shot rings out again."
This is a developing story and has been updated throughout.
Before You Go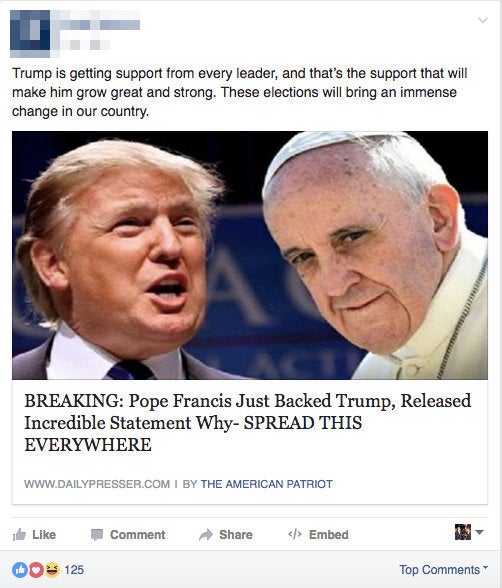 Fake News Spread By Social Media During The 2016 Election
Popular in the Community