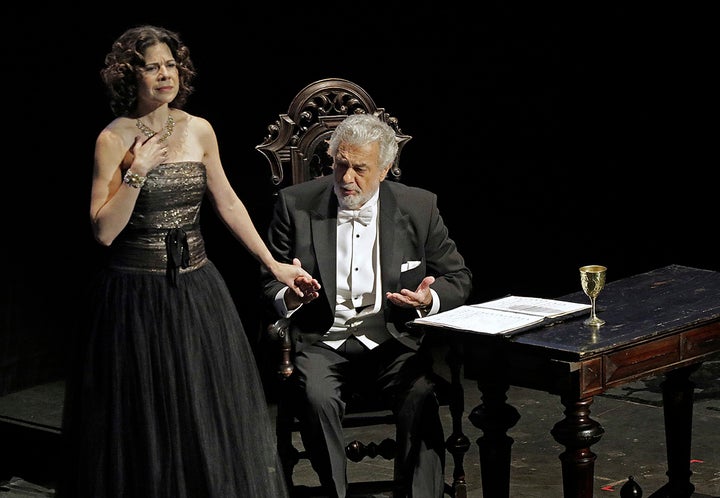 As you might expect, the city of Los Angeles turned out in droves on the occasion of the 50th Anniversary concert this month to celebrate a long-time phenomenon in the music world and a galvanizing force in the Latino community. People from all over the world both participated and witnessed the tribute to the artist's career, and celebrated in particular the era that started with his Los Angeles debut in the title role of Ginastera's Don Rodrigo, on tour with the New York City Opera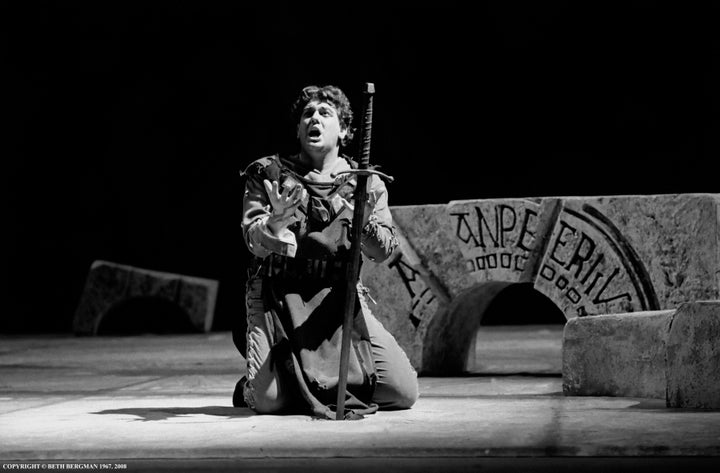 Artists from Mexico, Spain, Cuba, Puerto Rico, and Guatemala joined Plácido on stage in the program along with artists from the USA and elsewhere abroad. Plácido showed off his rich Baritone in several pieces, most especially as Simon Boccanegra, Doge of Genoa, at the end of the first half of the show. He also took a turn at conducting.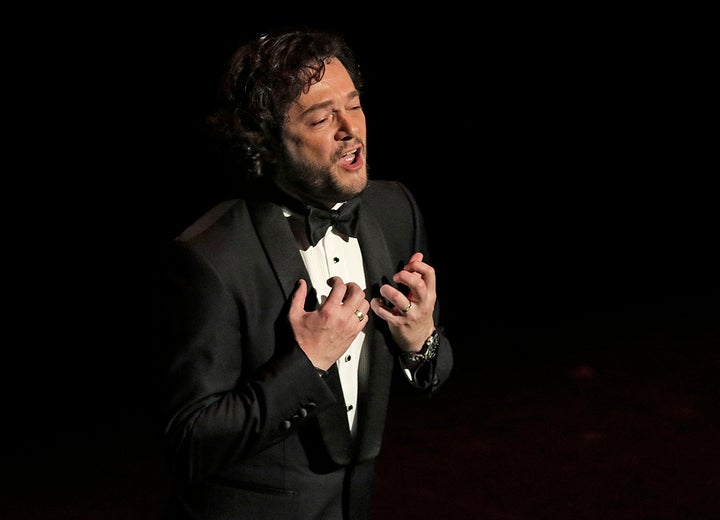 The program was mainly operatic in style, although there were some other fabulous numbers as well. No puede ser from the Zarzuela La Tabernera del Puerto by Pablo Sorozábal was fiery and emotionally charged as well as showing off the immense talent of Arturo Chacón-Cruz. The inclusion of Zarzuela on the program was perhaps a sentimental homage to Plácido Domingo's childhood, when he sung with his parent's Zarzuela company in Mexico.
Throughout the performance, there were visuals illustrating previous productions of the operas being featured on the program. In addition to highlighting specific productions where Plácido Domingo had participated, the rolling inventory of images was an impressive catalog of opera over the years.
In the audience and onstage there was commentary and ample praise for Plácido in Spanish as well as in English. At the end of the performance the mayor of Los Angeles, Eric Garcetti, presented Plácido Domingo with a plaque commemorating the occasion of Plácido Domingo day in Los Angeles, in honor of the contributions made by him to the arts and to the local culture.
Related
Popular in the Community