Whether we're catching a London train to the magic wizarding world, experiencing the running of the bulls in Pamplona, or dining across from an enchanting vampire in Washington, our literary adventures feel very real. Books have the uncanny ability to transport us to the places we've never been, introducing us to exotic characters we'd never otherwise encounter.

Travel literally accomplishes the same, so this summer, why not merge these two great escapes? For those who love their leisure time to involve a little (or a lot of) literature, we partnered with Kindle Paperwhite to round up the places featured in your favorite novels that you can actually visit IRL.
1.Voodoo Doughnut
Fifty Shades of Grey trilogy (2011 – 2012) by E.L. James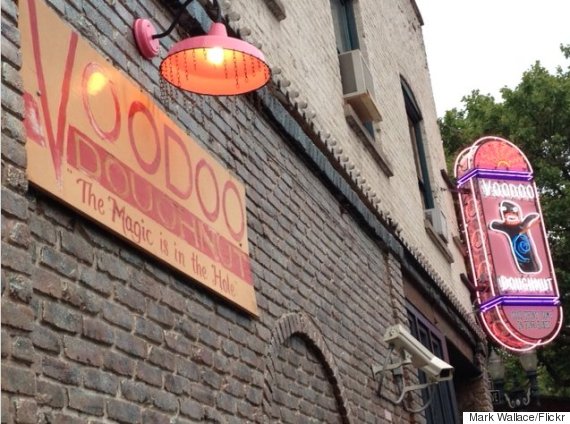 Portland, Oregon
From The Book: "I grin indulgently at him. 'I'll get you a doughnut or two. We'll go to Voodoo.'"
IRL: Of course, Anastasia Steele is in the know about this quirky local staple. Voodoo Doughnuts is a must-try attraction on any West Coast jaunt, with doughnuts ranging from the strange (Bacon Maple Bar) to the seductive (Dirty Snowballs). Christian Grey approves.
2. Plaza Fernández de Madrid, aka "Park of the Evangels"
Love in the Time of Cholera (1985) by Gabriel García Márquez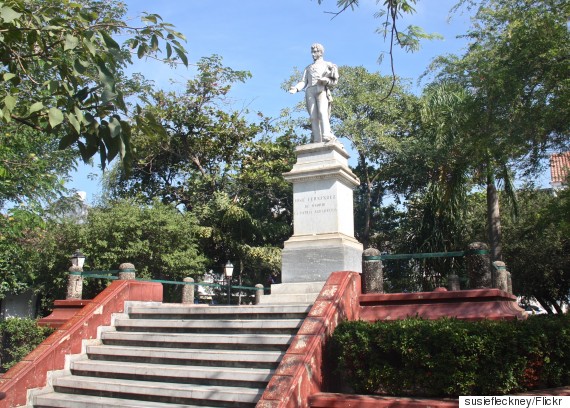 Cartagena, Colombia
From The Book: "From seven o'clock in the morning, he sat on the most hidden bench in the little park, pretending to read a book of verse in the shade of the almond trees, until he saw the impossible maiden walk by."
IRL: It is easy to recognize the beautiful old city of Cartagena in Márquez's magical realism. Although he introduces the Plaza as the "Park of the Evangels" in his epic love story, you wouldn't need much imagination to conjure the imagery this real-life destination inspires if you rest for a moment on one of the park benches.
3. Bella Italia Restaurant
Twilight (2005) by Stephenie Meyer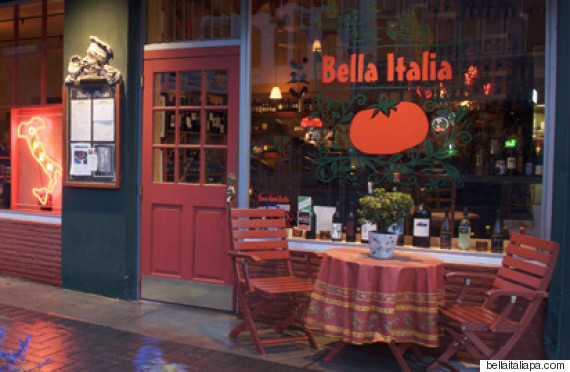 Port Angeles, Washington
From The Book: "He parallel-parked against the curb in a space I would have thought much too small for the Volvo, but he slid in effortlessly in one try. I looked out the window to see the lights of La Bella Italia, and Jess and Angela just leaving, pacing anxiously away from us."
IRL: Appropriately named, Bella Italia is where Edward Cullen and Bella Swan have their first date. The restaurant serves up classic Italian fare, and you can even order Bella's mushroom ravioli.
4. Sobrino de Botin Restaurant
The Sun Also Rises (1926) by Ernest Hemingway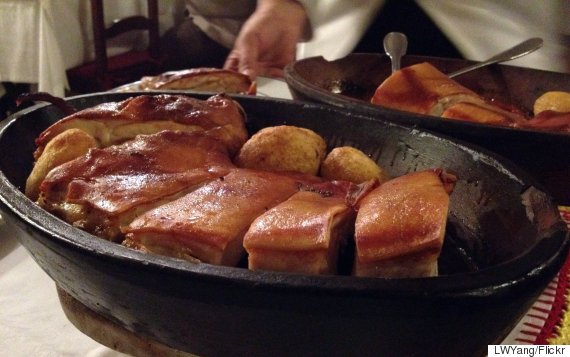 Madrid, Spain
From The Book: "We lunched upstairs at Botin's. It is one of the best restaurants in the world. We had roast young suckling pig and drank rioja alta. Brett did not eat much. She never ate much. I ate a very big meal and drank three bottles of rioja alta."
IRL: Not surprisingly, a Hemingway character appreciates a place where one can drink three bottles of delicious wine. The roast suckling pig Jake and Brett share is the restaurant's specialty, and it must be good -- Sobrino de Botin is said to be the oldest restaurant still running in the world.
5. Tannen's Magic Shop
The Amazing Adventures of Kavalier & Clay (2000) by Michael Chabon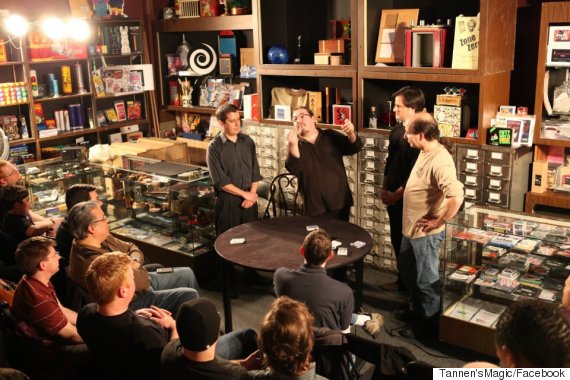 New York, New York
From The Book: "It had not been long before he discovered Louis Tannen's. The greatest supplier of tricks and supplies on the Eastern seaboard, it was, in 1953, still the unofficial capital of professional conjuring in America, a kind of informal magicians' club where generations of silk-hat men, passing through town on their way north, south, or west to the vaudeville and burlesque houses, the nightclubs and variety theaters of the nation, had met to exchange information."
IRL: Louis Tannen's Magic Shop is the oldest operating magic store in New York City. It is no wonder then that this is where Sammy Klayman buys his son the "Ultimate Demon Wonder Box" for his birthday. Stop by in Midtown, and search for one of your very own!
6. The Pond in Central Park
Catcher in the Rye (1951) by J.D. Salinger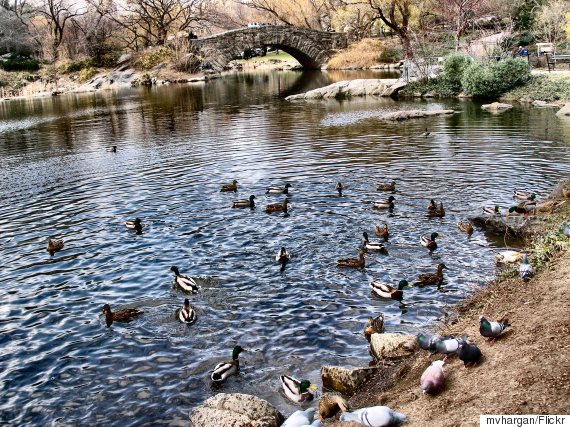 New York, New York
From The Book: "'Hey, listen,' I said. 'You know those ducks in that lagoon right near Central Park South? That little lake? By any chance, do you happen to know where they go, the ducks, when it gets all frozen over? Do you happen to know, by any chance?' I realized it was only one chance in a million."
IRL: Who can forget Holden Caulfield or his obsessive inquiries about the ducks during winter? The iconic Pond is one of Central Park's seven bodies of water; wander by and let introspection wash over you as you do some duck-watching of your own.
7. The Mauritshuis
The Goldfinch (2013) by Donna Tartt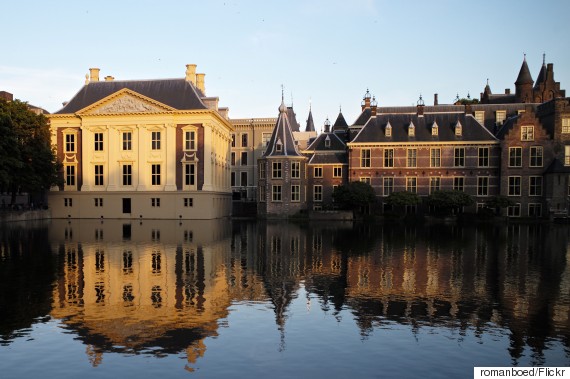 The Hague, Netherlands
From The Book: "If a painting really works down in your heart and changes the way you see, and think, and feel, you don't think, 'oh, I love this picture because it's universal.' 'I love this painting because it speaks to all mankind.' That's not the reason anyone loves a piece of art. It's a secret whisper from an alleyway. Psst, you. Hey kid. Yes you."
IRL: Although the actual Mauritshuis museum does not figure into The Goldfinch, it does house the painting from which the novel draws its title and central themes of love and loss. Go and seek out the painting in person to see if you're similarly touched.
8. Union Station
The Great Gatsby (1925) by F. Scott Fitzgerald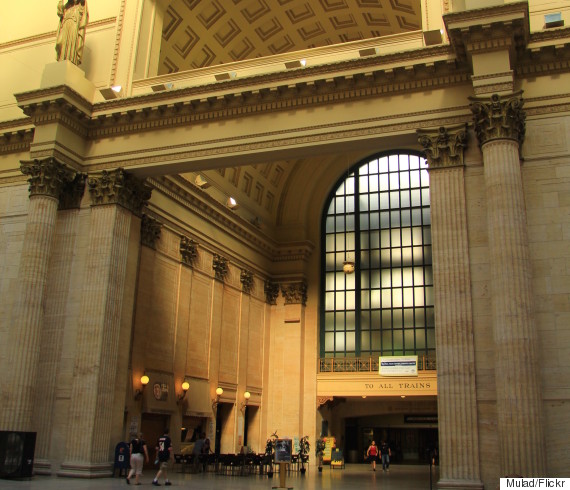 Chicago, Illinois
From The Book: "One of my most vivid memories is of coming back West from prep school and later from college at Christmas time. Those who went farther than Chicago would gather in the old dim Union Station at six o'clock of a December evening, with a few Chicago friends, already caught up into their own holiday gayeties, to bid them a hasty good-by."
IRL: Although Manhattan and Long Island feature prominently in Jay Gatsby's world, narrator Nick Carraway remarks that it is really "a story of the West" -- since Tom, Gatsby, Daisy, Jordan and he all hail from the region. Stop by Union Station and linger for a moment to consider these larger-than-life characters before they embarked on their fateful journeys East.
9. King's Cross Station
The Harry Potter series (1997 – 2007) by J.K. Rowling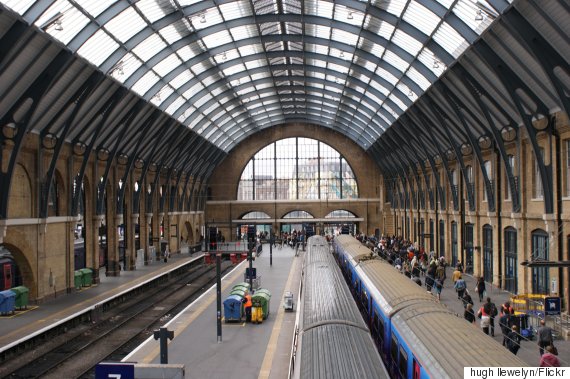 London, England
From The Book: "Er -- I need to be at King's Cross tomorrow to -- to go to Hogwarts."
IRL: The epic Harry Potter series begins with a memorable account of the elusive Platform 9 ¾ in King's Cross Station. This destination is personally significant to Rowling -- her parents met on a train departing from this main railway post. Now, it is personally significant to Potter fans worldwide, who can visit Platform 9 ¾ after, in this case, life imitated art.
10. Davy Byrne's Pub
Ulysses (1922) by James Joyce Dublin, Ireland
From The Book: "He entered Davy Byrne's. Moral pub. He doesn't chat. Stands a drink now and then."
IRL: Hailed as Dublin's most famous literary watering hole, Davy Byrne's Pub is a popular haunt for Joyce fans, especially on Bloomsday. Follow in the footsteps of Leopold Bloom and order your own gorgonzola cheese sandwich with a glass of Burgundy.
11. The Stanley Hotel, aka "Overlook Hotel"
The Shining (1977) by Stephen King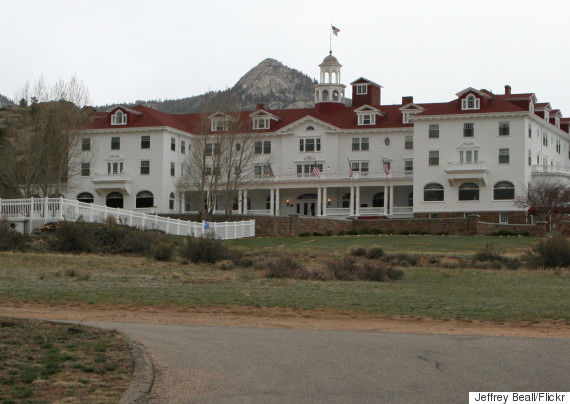 Estes Park, Colorado
From The Book: "Every big hotel has got a ghost. Why? Hell, people come and go. Sometimes one of 'em will pop off in his room, heart attack or stroke or something like that. Hotels are superstitious places."
IRL: King was so spooked after his visit to the Stanley Hotel that it inspired his famous horror novel and cult classic, which in turn inspired the haunting Stanley Kubrick film. Paranormal activity still plagues the site, and longtime staff will testify to at least four otherworldly guests: Lucy, Paul, Eddie and Elizabeth.
12. McDougal's Cave, aka "Mark Twain Cave"
The Adventures of Tom Sawyer (1876) by Mark Twain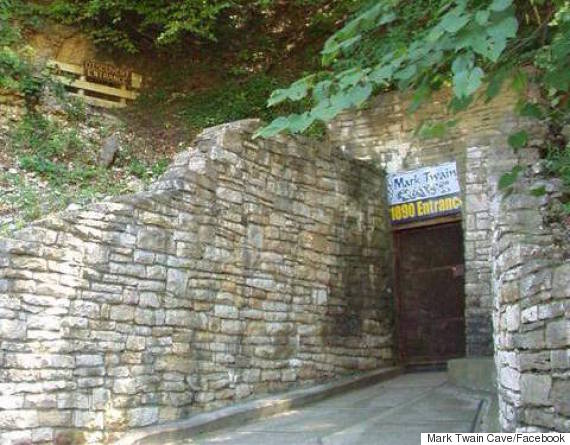 Hannibal, Missouri
From The Book: "For McDougal's cave was but a labyrinth of crooked aisles that ran into each other and out again and led nowhere. It was said that one might wander days and nights together through its intricate tangle of rifts and chasms, and never find the end of the cave."
IRL: Twain's landmark novel truly made this little-known cave famous. Although he remarks on its infinite bounds, chock it up to youthful hyperbole -- a lantern tour takes an hour and a half.
13. IKEA
The Girl with the Dragon Tattoo trilogy (2005 – 2007) by Stieg Larsson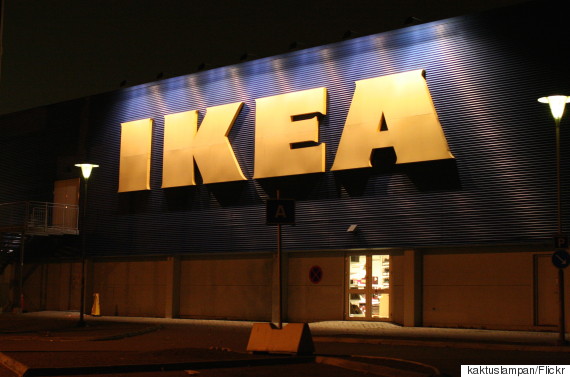 Kungens Kurva, Sweden
From The Book: "She drove to IKEA at Kungens Kurva and spent three hours browsing through the merchandise, writing down the item numbers she needed. She made a few quick decisions."
IRL: When it comes to furnishing a new apartment, no one can resist IKEA -- not even the girl with the dragon tattoo. Lisbeth Salander notably makes a journey to this large flagship in the second installment of the series. You can not only browse the actual store on your next Euro-trip but also shop the same items.
Escape to the actual sites from the stories you love with the ultimate travel companion -- the Kindle Paperwhite.

Related