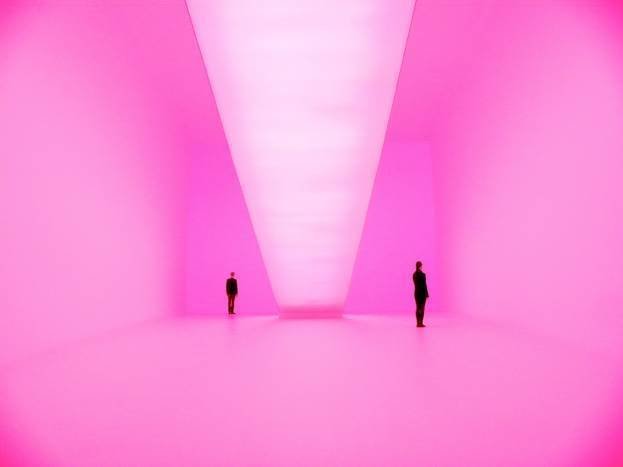 There has never been more worldwide attention on the creative culture of Los Angeles. People from all over the world came to LA for the opening of the Broad Contemporary Art Museum (BCAM) and the recent celebration of the 30th anniversary of MOCA, and are already planning for Pacific Standard Time in 2011. We are living in the city everyone is watching and visiting.
Each Week, ForYourArt highlights select cultural offerings throughout the week ahead to help you Plan ForYourArt.
THURSDAY, APRIL 1
What's On Your Plate?
Hammer Museum (Westwood)
7pm
A screening of the documentary What's On Your Plate? Filmed over the course of one year, the film follows Sadie and Safiyah, two 11-year-old girls, as they explore food systems in New York City. With the camera in tow, the girls talk to each other, food activists, farmers, storekeepers and their families in a quest to understand the source of food. A Q&A with director Catherine Gund and Sadie Hope-Gund, eco-chef and activist Bryant Terry, Jayni Chase, founder of the Center for Environmental Education and actors/activists Esai Morales and Ed Begley, Jr. will follow the screening. Free, tickets required and available one hour prior.
Art Focus: James Turrell
Location TBD (West Hollywood)
7-9pm
In a two part series on James Turrell, Frank Navarro and artist Claude Collins-Stracensky present a lecture on the artist followed by a visit to his outdoor skyspace at the Claremont University. Art Gate's Art Focus series highlights the practice of an artist or the central themes surrounding an idea or movement. $39, RSVP
SATURDAY, APRIL 3
Sherin Guirguis; William Cordova
LAXART (Culver City)
6-9pm
The opening reception for two new exhibitions. Sherin Guirguis' site-specific sculptural installation, Qasr El-Shoaq, juxtaposes eastern ornamental visual language, inspired by the shape and form of Bedouin earrings, with Western traditions of conceptual minimalism. William Cordova's untitled (chincanas) presents a suite of 100 drawings as well as a sculptural video installation that exploes overlooked moments, monuments and perspectives. Exhibitions on view until May 8.
SUNDAY, APRIL 4
Richard and Felix: Twilight in Venice
The Met Theatre (Hollywood)
3pm
An official event for The Ring Festival, which celebrates Richard Wagner's The Ring Cycle at the LA Opera. The play, written by Cornelius Schnaube, depicts Wagner in his study at the final moments of his life. In his mind, he hears the music of Felix Mendelssohn (Italian Symphony). Mendelssohn, dead since 1847, appears at Wagner's side, and a dramatic dialogue ensues. Tickets $15. Saturdays at 8pm and Sundays at 3pm through April 25.
Calling all HuffPost superfans!
Sign up for membership to become a founding member and help shape HuffPost's next chapter