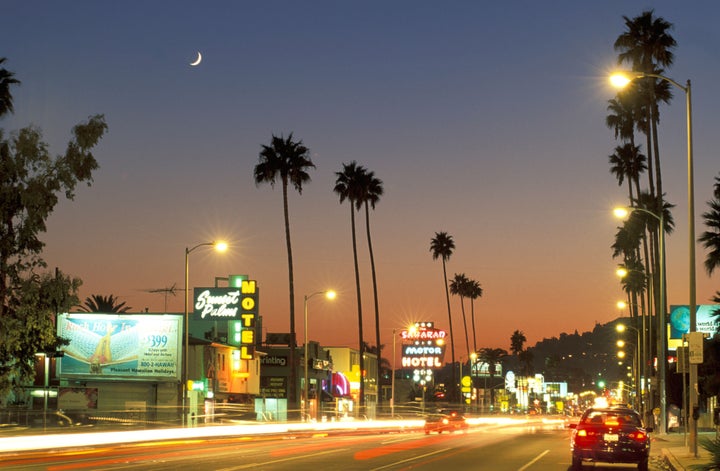 Liza Ryan: Rare Bloom
Kayne Griffin Corcoran (Santa Monica)
7 p.m.
Opening reception for a collection of works by Los Angeles-based artist Liza Ryan. Ryan's photographs, videos and mixed media works explore themes including the American South, psychology, feminism, and nature. On view through September 1, 2012. If you're in Santa Monica on Saturday, check out James Fee and Rose-Lynn Fisher at Craig Krull Gallery, Bring a Friend at Lois Lambert Gallery, and ArtNight at 18th Street Arts Center.
Perform Chinatown
Various Locations (Chinatown)
4 p.m.-12 a.m.
This one night only performance art gathering will feature more than 40 performers appearing at myriad Chinatown galleries. Perform Chinatown will include Karen Finley's first Los Angeles performance in 14 years. Participating galleries include Actual Size Los Angeles, Coagula Curatorial, Pepin-Moore, Human Resources, and more.
The Sun and Other Stars: Katy Grannan and Charlie White
LACMA (Miracle Mile)
10-7 p.m.
Opening day of an exhibition featuring works by photographers Katy Grannan and Charlie White. Grannan's portrait series depicts adult subjects on the streets of the American West. White's new work features an animation called A Life in B Tween and three new diptychs. The exhibition is curated by Britt Salvesen and includes 24 photographs and a three-channel video by Grannan and approximately 50 photographs, varied ephemera, and a video animation by White. On view through October 14, 2012. In 2010, artist Charlie White held a casting call at LA><ART for his public billboard project; click here to view a slideshow of the casting call.
LA><ART Garden Party
The Home of Karyn Lovegrove
1-4 p.m.
Presented in collaboration with Various Small Fires, this afternoon garden party event will feature a performance by visual artist Brendan Fowler in addition to a raffle featuring works by artists. Tickets are $100, available online, and include a raffle entry.
Listening Party with Michael Ned Holte, Catherine Opie and Stephen Prina
Location provided with ticket purchase
4 p.m.
This listening party, benefitting the Society for the Activation of Social Space Through Art and Sound (SASSAS), will feature Michael Ned Holte, Catherine Opie and Stephen Prina  at the Lloyd Wright designed home of Suzanne and David Johnson. Seating is limited. The $125 ticket (available online) includes dinner and drinks.
Messerschmidt and Modernity
The Getty (Brentwood)
10 a.m.-5:30 p.m.
Opening day of a new exhibition featuring the work of German Baroque artist Franz Xaver Messerschmidt. The series of head sculptures depicting various states of emotion and expression that Messerschmidt created during the last 13 years of his life will be presented alongside work of contemporary artists including Tony Bevan, Tony Cragg, Ken Gonzales-Day, Bruce Nauman, Pierre Picot, Arnulf Rainer, and Cindy Sherman. On view through October 14.
Calling all HuffPost superfans!
Sign up for membership to become a founding member and help shape HuffPost's next chapter