Traveling US Route 1 along the coast of Maine may well be the most interesting and scenic road trip in America. Maine enjoys an abundance of natural attractions including an estimated 5,000 miles of coastline (more than California!), Acadia National Park (2nd most visited park in USA), 65 lighthouses, and largest harvests of lobsters and blueberries in the United States. A Maine coastal road trip is on nearly everyone's bucket list, so we're here to help you plan an ideal one week adventure.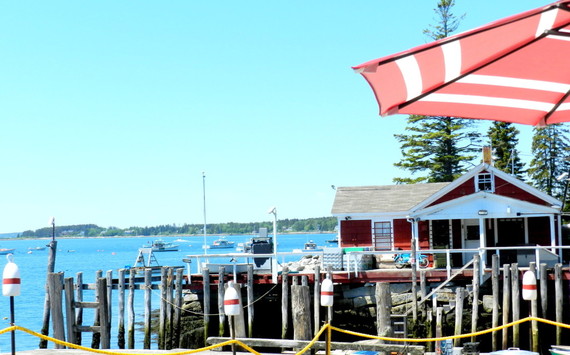 Step One, select 3 towns for 2 night stays each along the coast:
Traveling the coast of Maine falls naturally into three primary regions: Southern Maine for sandy beaches, Mid-Coast Maine for picturesque boating towns, and Downeast Maine for dramatic scenery in Acadia National Park. Having traveled this route many times, here are our favorite towns for getting the most out of your one week itinerary; Kennebunkport, Rockland and Bar Harbor -- all a convenient two-hour drive from one town to the next.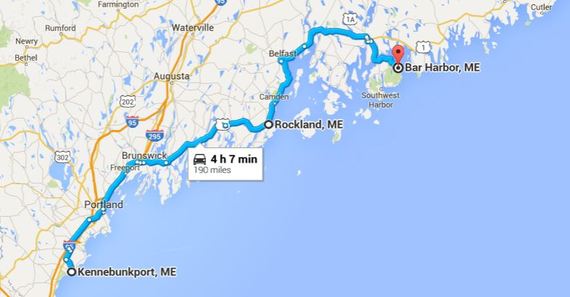 First Stop - Kennebunkport
Why Kennebunkport? While there are a number of great beach towns in southern Maine, Kennebunkport stands out for its picturesque small town charm, turn of the century captain's homes and active harbor with trendy restaurants and shops. You have to love a town with both a harbor and a river running through it, guaranteeing ample glistening water views. Kennebunkport is one of Maine's most active towns for year-round festivals and celebrations, and of course, is the summer home of George H.W. and Barbara Bush.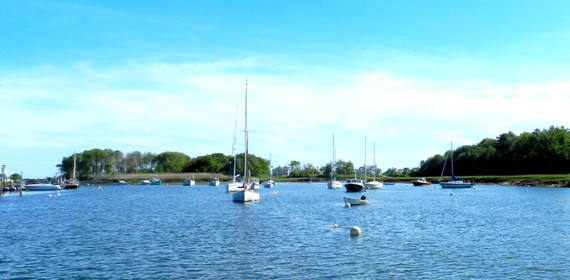 Don't Miss: Beaching it at one of 5 beaches featuring wide smooth sands or big dramatic rocks and crashing surf; take a 2 hour harbor sail on the Schooner Eleanor past light houses and the Bush mansion, Kayak through the harbor and into the river on the other side, visit the Brick Store Museum with three historic buildings preserving regional history, art and archives.
Favorite Places to Stay: Captain Jefferds Inn is ideal for an historic Sea Captain's Home experience, Inn at English Meadows for chic comfort and elegance, the 1802 House BnB for historic farmhouse feel away from village hustle bustle. For a grand resort experience try the Nonantum Resort.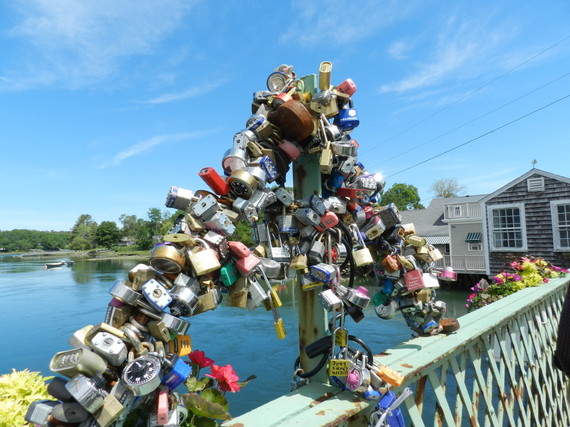 Restaurant Picks: The Wayfarer Restaurant in Cape Porpoise are creators of deep fried lobster -- totally delicious, Tia's Topside -- exceptional food, elevated water views and great people watching, Wicked Tails for on-the-go deep fried lobster tail on a stick, and Rococo's for a scoop of homemade ice cream in some of the most imaginative flavors we have ever seen (Goat Cheese & Blackberry, Chambord Swirl gets my vote).
Next we're off on a two-hour drive north to Rockland in Mid-Coast Maine.
Why Rockland? Some think the tourist havens of Wiscasset or Camden are nirvana, but we'll take the less-touristy and more authentic town of Rockland any day. You won't be standing in a long line for a bite of lobster here! Rockland has a rich history of boat building, seafaring, lobstering and at one time supplied most of the country with lime rock for plastering their homes. Today, Rockland exhibits the best of Maine with handcrafted wares, local wines, art galleries filled with works by local artists and an embarrassment of talented chefs. The array of activities available here is truly impressive.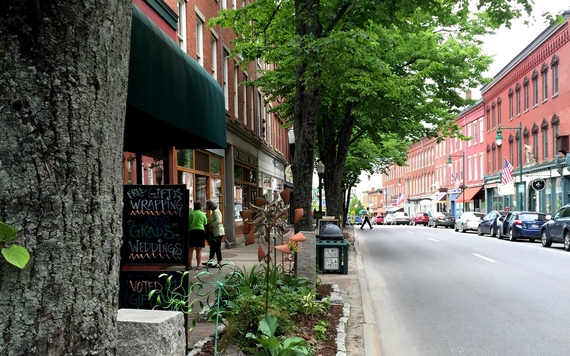 Don't Miss: In addition to unique Main Street shops where fine art is mixed with bric-a-brack and nautical wares, Rockland has a number of world-class museums including the acclaimed Farnsworth Art Museum and Wyeth Center, the Owls Head Transportation Museum (where all the vintage vehicles in the collection actually work), and the Maine Lighthouse Museum. Also worth discovering are the Project Puffin Visitors Center, the Island Institute (dedicated to preserving Maine's 15 island communities) and Rockland Breakwater Light (walk the one mile granite breakwater at low tide). Go lobstering on Captain Jack's Lobsterboat Adventure, sail on the Morning-in-Maine schooner, and be sure to take the scenic drive out to Owls Head to visit McLoons Lobster Shack. Here perched at the water's edge, you can watch fishing boats unload their catch while eating delicious lobster plucked fresh from the sea. Work off lunch by climbing to the top of the Owls Head Lighthouse for dramatic coastal views and visit Breakwater Vineyards for a wine tasting on your way back to Rockland center.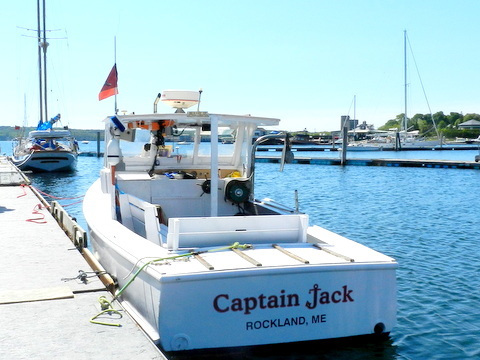 Favorite Places To Stay: Successful industries in Rockland led to the building of many grand homes that are today wonderful bed and breakfast inns. Our favorites include the Berry Manor Inn (where Grannies bake PIES for guest to sample at any time of day!), the Granite Inn well placed right on Main Street, and the elegant Lime Rock Inn with expansive gardens and grounds. For a resort setting, the nearby Samoset Resort and Golf Club can't be beat.
Restaurant Picks: There are so many passionate chefs and restauranteurs in Rockland that it can be a hard choice. Here are some of our favorites: Cafe Miranda with chef Kerry Altiero (named 2015 Chef-Of-The-Year by DownEast Magazine) dishes up an astonishing variety of selections, Primo with two-time James Beard award winner Melissa Kelly at the helm, Archers On The Pier and Brass Compass Cafe where Lynn Archer isn't afraid to call out Bobby Flay and WIN!, Comida on Main Street for elegant Latin and Mediterranean fare, long time favorite The Landings right on the harbor, and don't miss the aforementioned McLoon's Lobster Shack in Owls Head for lobster with an iconic Maine view.
And we're off to Downeast Maine and Bar Harbor!
Plan to make a stop at the Penobscot Narrows Bridge Observatory (entrance at Fort Knox) and take the elevator to the top of the bridge tower for some dazzling views. This is the only bridge observatory in America and one of only four in the world -- well worth a pause in your drive.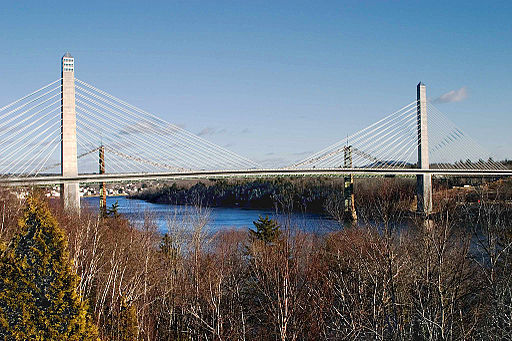 Why Bar Harbor? No trip to Maine would be complete without a visit to Bar Harbor and Acadia National Park. Since the golden age when wealthy industrialists brought their families here to enjoy the pristine environment, nature lovers have ventured to Mt. Desert Island to enjoy the rugged coastal beauty and hike the pine forests. Today Bar Harbor may seem in danger of being over-loved as summer crowds grow ever larger, but the US Park Service does a masterful job in making even remote areas of the park accessible for everyone.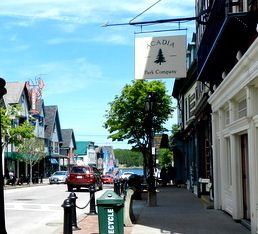 Don't Miss: Leave your car at your accommodation and hike, bike or use the park's free-to-all Island Explorer buses to navigate the park. Acadia has 130 miles of hiking trails so there is a path perfect for every ability. One of the most scenic and popular is the one mile Shore Path that begins at the town pier and runs along the ocean at Frenchman Bay. Sailing enthusiasts should not miss the chance to sail an historic Friendship Sloop in Southwest or Northeast Harbor. Take the kids aboard the Lulu Lobster Boat to learn all about lobstering and enjoy a scenic nature tour. Sightings usually include bald eagles, seals, shore birds, lobsters and of course dramatic coastal scenery. Visit Jordan Pond to sample warm popovers with strawberry jam and perhaps do some kayaking. Stop at Thunder Hole just before high tide to see pounding waves spray 40 feel into the air. There are just too many activities to list, so be sure you pick up a copy of Acadia Weekly (a free publication) to find a listing of park ranger hosted tours -- many of them a free to participate in.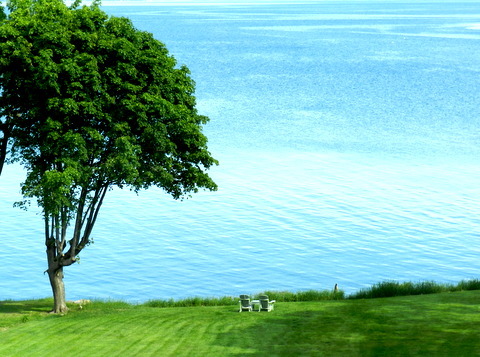 Favorite Places To Stay: The Saltair Inn enjoys one of the loveliest settings in Bar Harbor with cascading lawns running down to the sea with direct views of Bar Island. Sipping coffee (or wine) on their verandah is a mesmerizing treat. If you're traveling with your favorite pooch, the Canterbury Cottage is not just pet friendly, they're true pet enthusiasts and will make you and your dog feel like welcome guests. For the grand historic resort experience turn to the Bar Harbor Inn & Spa occupying a dramatic spot on the waterfront.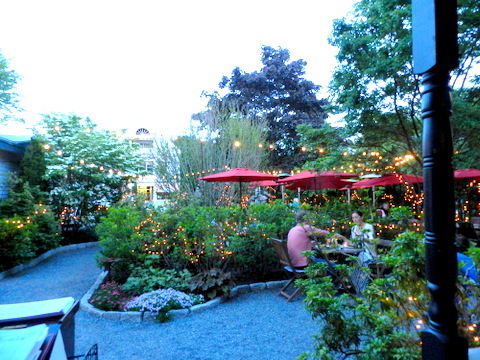 Restaurant Picks: There are so many to select from, it's hard to go wrong. Some of our favorites are Blaze where the fire roasted lobster is a treat, or try any of their fire roasted selections. McKay's Public House has great ambiance and is one of the few restaurants that stays open year-round. We hear that the winter single's night is a sensation. You'll find many harbor-front restaurants, but with the recent waterfront redevelopment, many have a corporate feel rather than the authentic Maine aura that we relish.
Now after six nights of fresh ocean breezes and delicious local seafood, it's time to head south again towards home. We suggest one last stop before leaving Maine in it's most popular city, Portland. Find a hotel in the Old Port section and wander until you find just the right trendy city restaurant to make your last night memorable. With Portland's reputation as the foodie capital of Maine, that should be no problem!
For advance research on your vacation go to VisitMaine.com for events calendars and destination information, and InnsAlongTheCoast.com for inn and itinerary suggestions for culinary, adventure and arts interests.
Related