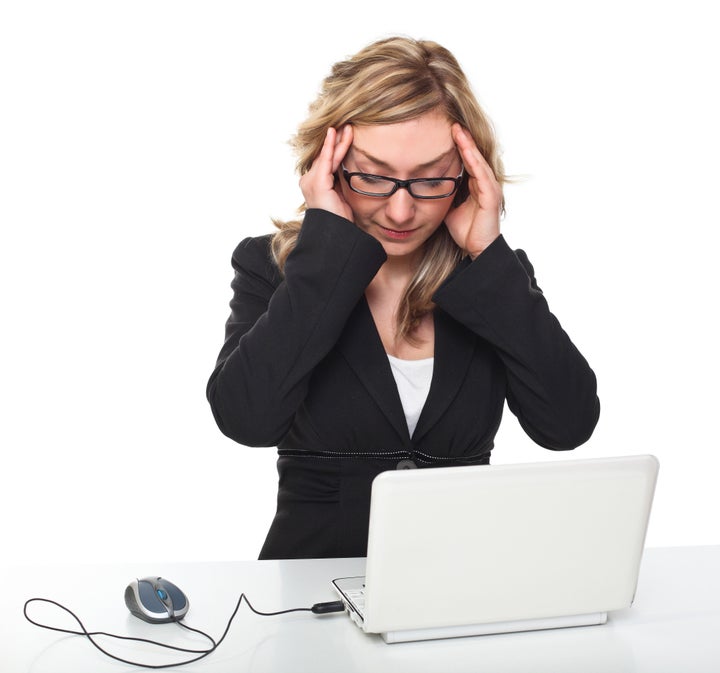 Working as a full-time wedding planner isn't a walk in the park made up of just nibbling on wedding cake and looking at gorgeous bridal gowns. It's quite the opposite. Event planning landed the number six spot on the list of the Most Stressful Jobs in America as profiled by Forbes. My career as an event planner is all go, go, go, and when I finally stopped to relax this past holiday season, I realized there were things in my everyday life that I was missing out on. I had become so wrapped up in the constant stream of work, I forgot about some of the things that were most important much like brides who are planning their own weddings can lose sight of the bigger picture. Here are five tips that have helped me and may help you keep anxiety to a minimum while you're planning your big day!
The immediate reaction of newly engaged women is to hit the ground running with the wedding planning. My advice? Take it slow! The entire wedding does not need to be completely planned out in the first two weeks of your engagement.
The most important part of planning your own wedding is setting a budget and sticking to it! So often, brides-to-be don't make a point to choose what their "must have" items are as opposed to the items they're OK with cutting back on. Don't overspend on one area of your budget thinking you will be able to make it up somewhere else. The closer you end up to your planned budget, the less stressed out you will be in both the days leading up to and following your big day! From my experience, the one place you shouldn't skimp on is photography; it'll be the only thing you have left after the wedding.
Keep your sense of humor handy, because the planning process can be grueling without it. Communication will be easier, and if a problem happens to arise, dealing with it will be less complicated if you can laugh it off.
Don't be afraid to "do it yourself." Creating DIY wedding elements is the perfect way to save money throughout the planning process. If you love vintage style, mixing and matching unique, handmade and purchased decorations will give your wedding day a timeless, classic style. Scouring local thrift stores and antique shops is perfect for finding one-of-a-kind statement pieces. If you want a clean, polished look, white linens will bring together the entire room with an elegant feel.
With spring and summer just around the corner, many of you may be inspired to have an outdoor wedding for your big day, but I must warn you, they are not for the faint-hearted. While warm, sunny weather may be forecasted, always have a rain plan! And if you see the beach at sunset in your wedding future, make sure to check the sunset time and tide schedule. Trust me when I say this -- the Pacific Ocean still has one of my chuppahs hostage!
I know reminding myself to take things slow, keep a sense of humor and lay out a clear plan helps me keep perspective in the day-to-day. Weddings are a lot of work -- I've planned over 1,000, so believe me I know! Try your best to enjoy the process. When things start to get stressful and overwhelming, take a moment and remember the real reason you're doing all this -- to start a life with the person you love. When you take a moment to remember the big picture, I find that things begin to fall into place. I hope you'll be able to use these tips to relax during the planning process and create a day that is everything you've dreamed of!