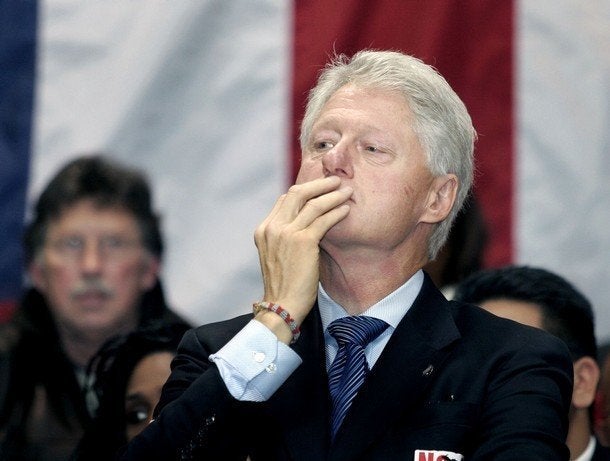 ABC News' Kate Snow and Dana Hughes Report: It's becoming a running joke except it's not that funny. For the seventh time, mechanical failures are holding up former President Clinton's tour of Africa.
At first we were reluctant to write about it, after all it was only the press corps suffering. For more than 48 hours -- from Monday at 4pm until Thursday at 1:02am -- the small group of press who had signed up to cover Mr. Clinton's annual trip to the continent to visit the work of his Clinton Foundation was stranded in Newark, New Jersey. The former president was already safely overseas, having flown on a 767 reportedly owned by several Google executives.
The 727 that was to ferry the press to Ethiopia had breakdown after breakdown -- a broken air conditioner, a problem with the fuel tanks that led to an aborted take-off, a shattered cockpit window involving a small fire, a broken fuel valve. One of Clinton's advisors took to listing the problems on the back of his hand. He ran out of room and had to use his middle finger.
Popular in the Community