It's a scene you don't normally see on the beach -- airplanes coming towards land almost directly on top of sunbathers, with tourists and locals alike occasionally diving out of the way of the jumbo jets.
Photographer Daniel Botelho recently spent a month at place nicknamed "Jet Blast Beach," to capture some of the spectacular landings for which the beach is known. Each photo features someone swimming in the crystal blue waters or standing on the beach, letting us see just how close the planes are to people.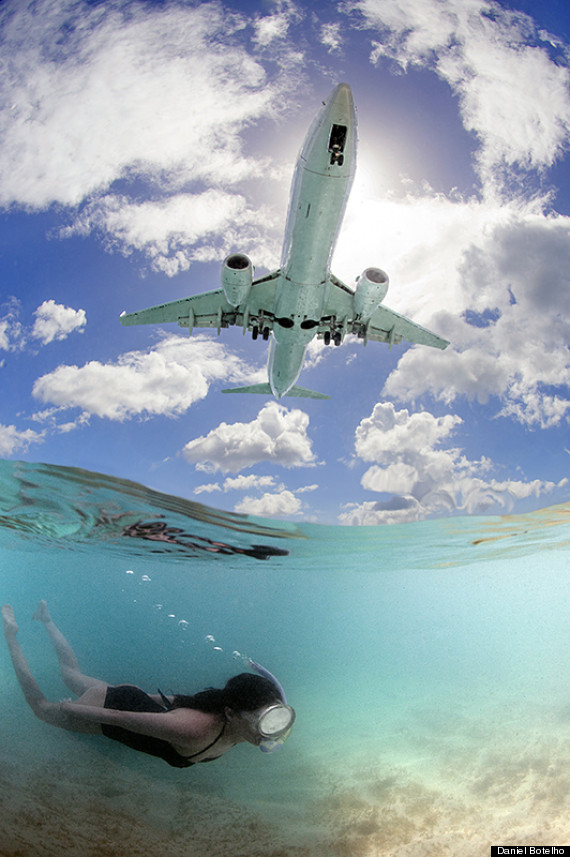 The Brazilian photographer told the Daily Mail that he spent quite a lot of time at the beach looking for the perfect shot: "We went everyday from 9 am to 5 pm to the beach." Not a bad gig, we say.
Botelho said he was trying to get pictures of the "bigger" jets as the planes landed throughout the day.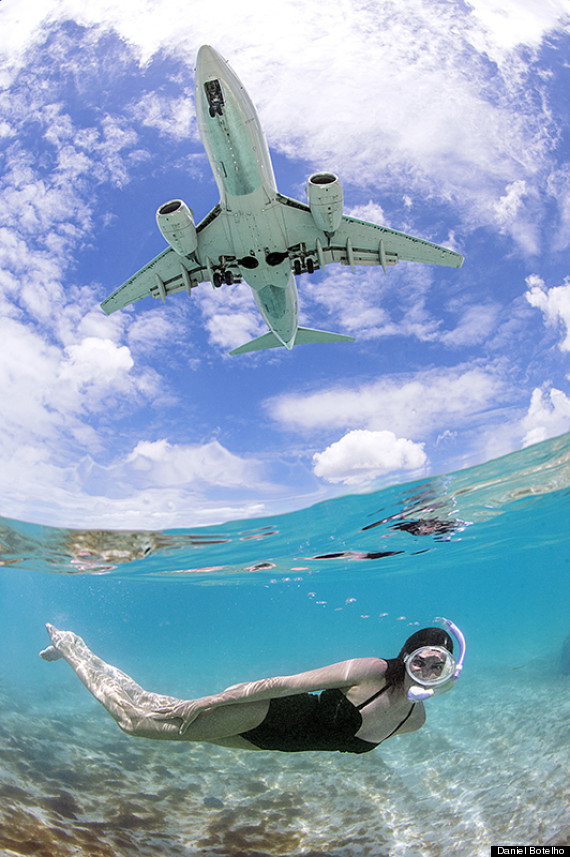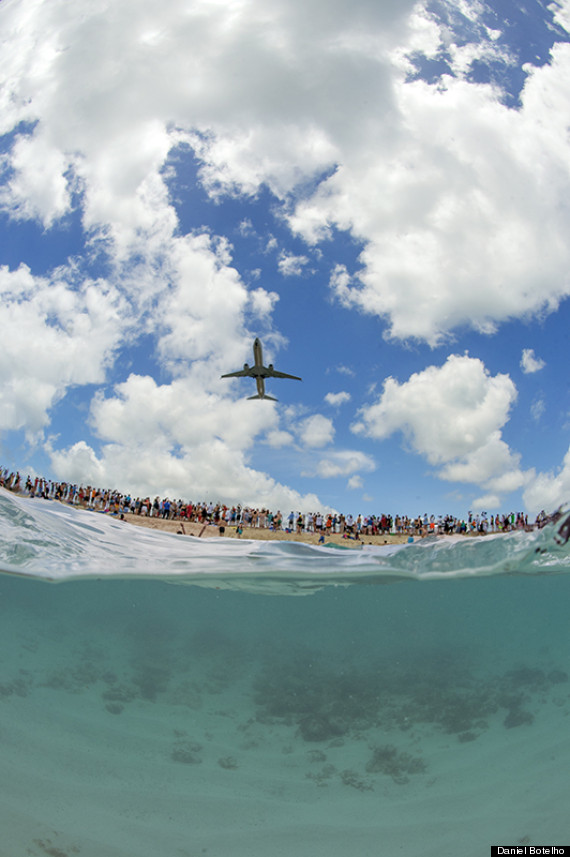 Check out more of Botelho's shots below.