Thanks to a Michigan-based lesbian, gay, bisexual and transgender (LGBT) advocacy group, you can send a personal thank you to Planet Fitness after the fitness chain canceled the membership of a woman who "inappropriately" responded to the presence of a transgender woman in the locker room.
On its official website, Equality Michigan offers visitors a chance to give Planet Fitness "a pat on the back" in appreciation for "doing the right thing and standing by" its patrons.
Too often, gender variant and transgender people are mistreated based on their gender identity, and it is too rare that we get to thank a business for being a positive leader for change. No one should have to repress their authentic gender identity simply to try to make others comfortable. Thank you for valuing the safety of our most marginalized and targeted people. Thank you for being home to the "Judgement Free Zone" and truly meaning it.
Noting that Michigan residents "have had enough of antiquated thinkers trying to force their obsolete ideals on others," they continue:
Laws are meant to protect those in need, and there is no doubt that transgender people in Michigan need legal protections from the disproportionate harassment and discrimination they face in this state. Now is the time for nondiscrimination policies which protect LGBTQ people, and not policies which further empower those with privilege.
After reportedly seeing a transgender woman in the woman's locker room at a Planet Fitness outlet in Midland, Michigan, member Yvette Cormier complained to a front desk employee, according to ABC News. When the employee told her that it was company policy to allow members to choose the locker room that corresponds with their gender identity, Cormier decided to tell "everyone in the locker room what happened."
"Planet Fitness is committed to creating a non-intimidating, welcoming environment for our members," McCall Gosselin, director of public relations at Planet Fitness Corporate, told The Huffington Post in an statement. "Our gender identity non-discrimination policy states that members and guests may use all gym facilities based on their sincere self-reported gender identity."
Send your personal thank you to Planet Fitness on Equality Michigan's website here.
Before You Go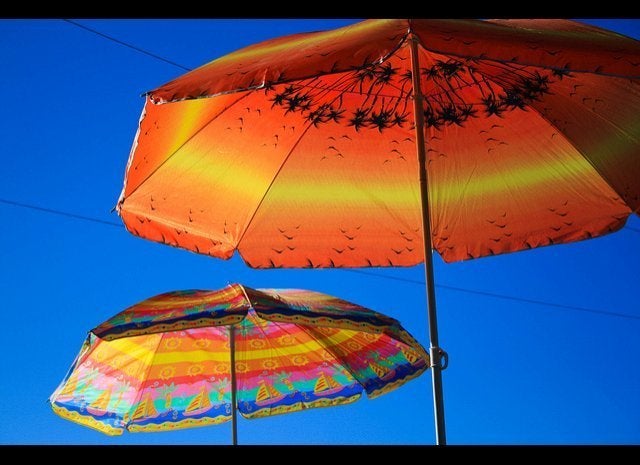 15 Things To Know About Being Transgender By Nicholas M. Teich
Popular in the Community