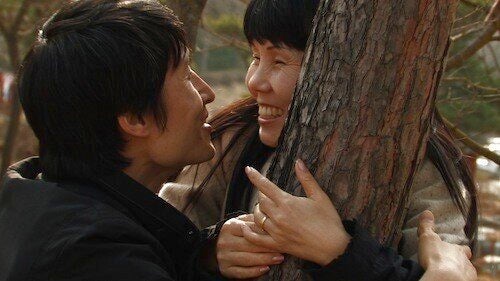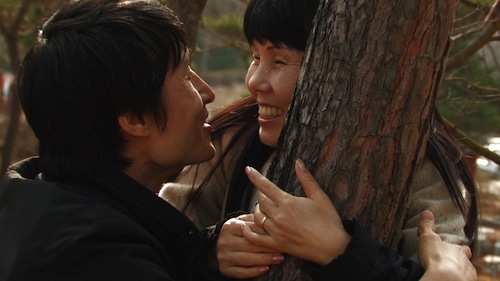 "When you hold the worldIn your trembling handYou think you'd hear a choir singingBut it's a quiet thing..." From Flora the Red Menace by J. Kander and F. Ebb
I have always felt uneasy about admitting that I still believe in fairy tales. Yet when I finally got to watch the upcoming fantastical documentary by Korean filmmaker Seung-Jun Yi titled Planet of Snail, I realized I am not alone. Of course, Yi and his subjects Young-Chan and Soon-Ho are part of that magical breed of dreamers who create beauty by their sheer presence on earth. Their belief in a world that is beyond what we see and hear takes the idea of fables to a whole new level.
But I also recently discovered someone else with this mystical way of viewing life, Tribeca Film Festival artistic director Frederic Boyer. When I met him one afternoon, outside another screening during the festival, he enthusiastically pointed to Planet of Snail on their program and told me to make sure I watched it. "It's slow, beautifully shot and such an exquisite story," he admitted.
I had gotten in trouble a few days earlier for asking Boyer to publicly name his favorites in the festival, during the opening press conference. Of course, a faux pas on my part. Yet I always imagined that a man with such an inveterate passion for cinema (Boyer ran an art-house video store in Paris and was head of programming of the Directors' Fortnight in Cannes before joining the Tribeca team) had to hold some special spot in his heart for a couple of titles... My encounter a few days later proved that my instincts were right, and that poignant, special movies with stories that touch us deeply through their human insight don't only appeal to an incorrigible romantic like me, but also smart, worldly, cinematic intellectuals like him.
So what is it about Planet of Snail that makes this 80-some-minutes-long film about a tall deaf-blind poet of a man and a lilliputian woman with sensitive hands, luscious hair and a gorgeous face so watchable, so undeniably unforgettable? It's the idea that for the wonders of this world to exist we don't have to hear them or see them, but just imagine them there. The concept that our souls, in all their forms, are connected and that it is exactly that connection which makes life worth living.
Planet of Snail is spellbindingly shot by Yi himself, so that even watching the couple cooperate to change a fluorescent lightbulb for a good ten minutes, makes it appear an adventure that could put any action sequence to shame. Alright, so I may be exaggerating just a bit with that one, but isn't it time we started watching films that show us the good in life, the beauty and poetry of our world and not only point the finger to the inescapable evils that exist?
Yi's past films include the touching Children of God, a documentary on a group of children in Nepal who survive by living alongside a sacred crematorium. The producer of Planet of Snail, Min-Chul Kim also produced Iron Crows which documents ship breakers in Bangladesh. Between them, they offer the best the documentary filmmaking community has to offer: the obligation to bring their audience on a journey to other worlds, a voyage which will redefine our views forever.
Personally, I found Planet of Snail a therapeutic film, the best antidote to today's stressful living and egocentric society. Not to mention a perfect break away from to the noise, heat and smells of a NYC summer and the fear-inspiring headlines of this past weekend.
Planet of Snail opens on July 25th at Film Forum in NYC.
Image courtesy of Film Forum, used with permission
Related
Popular in the Community