We all know that getting through the holidays is a real struggle, food wise. It doesn't matter which holiday you celebrate, this time of year centers around food. Delicious, fatty, indulgent food.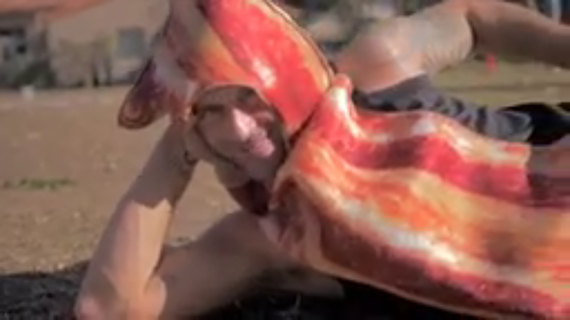 Hot guy in bacon suit? Check. Boxed wine? Check. Planking in cocktail dresses? Check!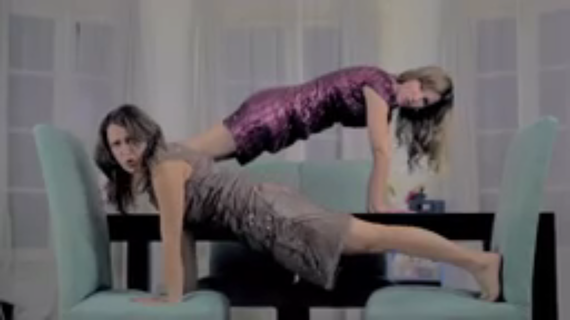 Probably the best thing about this video (if I can choose just one) is that I finally got the lyrics, "those lonely Starbucks lovers, they tell me I'm insane" out of my head.
Take a few minutes to watch it, and thank me when you're done laughing.