"I am too intelligent, too demanding, and too resourceful for anyone to be able to take charge of me entirely," Simone de Beauvoir once said. "No one knows me or loves me completely. I have only myself." Long before Beauvoir's lifetime, women have been fighting for control of their rights, their education, their voice and, of course, their bodies. As every woman reading this right now is well aware, that fight is far from over.
At this very moment, hundreds of actions in Congress and state legislatures are attempting to roll back 42 years of feminist progress in this year alone. In response, activists and organizations like Planned Parenthood have been working to protect a woman's right to affordable and free reproductive health care any way they can. And, if they can involve some of the best contemporary artwork out there in the process, we won't complain.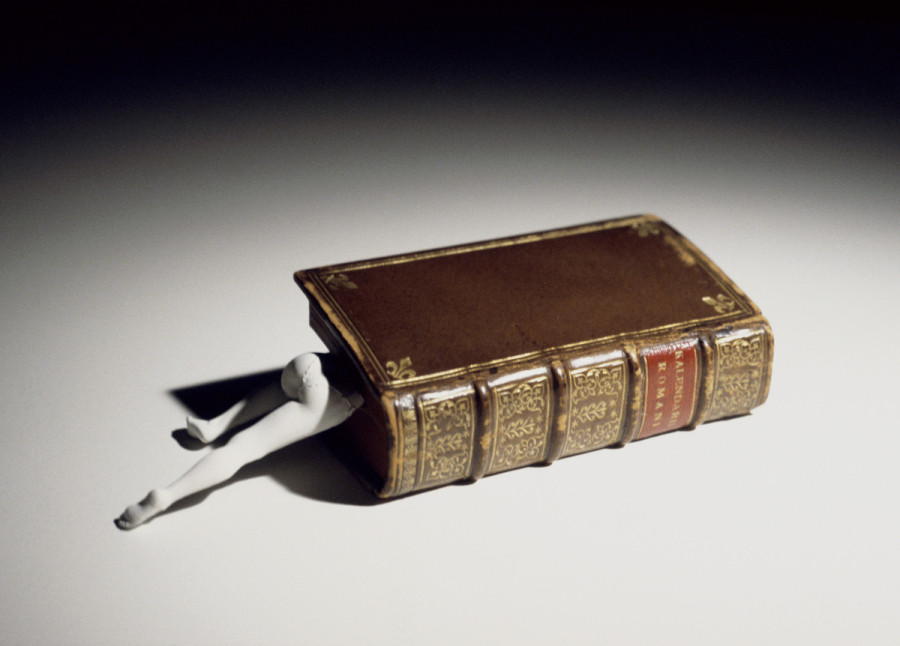 Laurie Simmons, Lying Book (Color), 1990 C-Print 46 x 64," Estimate: $60,000
The Choice Works Benefit Auction 2015 features work by Marilyn Minter, Cindy Sherman, Cecily Brown, Wangechi Mutu, Laurie Simmons, Elizabeth Peyton, Taryn Simon, Matthew Barney, Jeff Koons, Richard Serra, Ed Ruscha -- just about any big name contemporary artist your imagination could conjure. Proceeds from the auction will benefit Planned Parenthood Federation of America and Planned Parenthood of New York City, helping to defend the reproductive rights of women all across the country.
"I thought this fight was over once Clinton won!" participating artist Minter wrote to The Huffington Post. "I can't even believe we have to do this again. The women of the North East corridor and California are relatively safe, but the rest of the women in this country, [their] rights are getting wiped out. What about the HIV tests? What about the breast cancer screenings? If you're poor, you risk not having access to any of these because the right wing doesn't want abortions. It's important for me to mobilize my friends in the art world. I (and all my older friends) remember what it was like before Roe v. Wade and we can't go back to that and lose all the other services that Planned Parenthood provides for free around the country."
The auction takes place at Sotheby's (1334 York Ave.) on Friday, May 15th, from 6:30 p.m. to 9:00 p.m. If you're not in the area, you can also bid for works online via Artsy. The auction closes at 9:00 p.m. Eastern Time. See a glimpse of the works, from 39 artists in total, hitting the auction block below.
REAL LIFE. REAL NEWS. REAL VOICES.
Help us tell more of the stories that matter from voices that too often remain unheard.