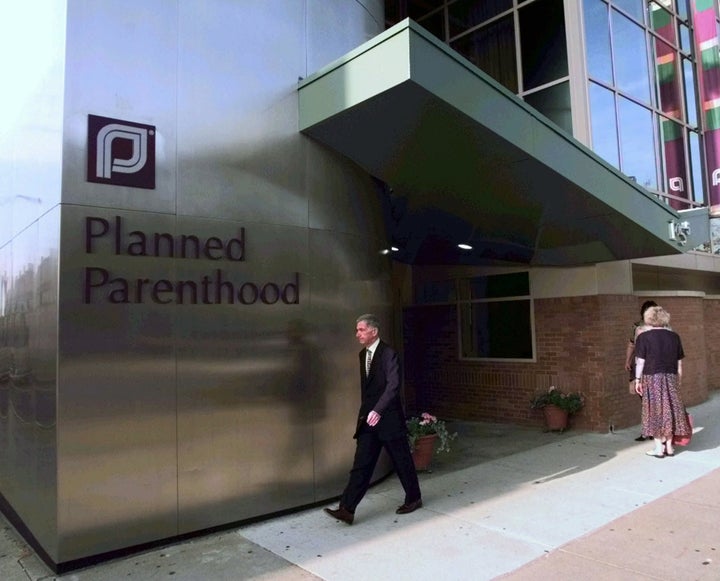 A small bomb exploded outside a Planned Parenthood clinic in Grand Chute, Wis., on Sunday night, and police are investigating to learn who planted the device.
The FBI has joined with the local police department to investigate the bombing. Leonard Peace, a spokesman for the FBI's Milwaukee Division, told The Huffington Post that the agency was notified of the incident on Sunday evening and initiated an investigation on Monday.
"The information that I have is that an unknown suspect placed a device at that location last evening, approximately 7:30 p.m.," Peace said. "The device caused minimal fire damage to the facility. At this point in time, we're reviewing the evidence to determine exactly what type of device it was."
Grand Chute Police Chief Greg Peterson told the Appleton Post Crescent that the bomb was made out of a plastic bottle and chemicals and "included agents of an incendiary quality." He added that he had not heard of any threats to the clinic prior to Sunday's incident.
Planned Parenthood has 27 health centers in Wisconsin, and three of them, including the clinic that was bombed, offer abortion services. The fire from the bomb caused minimal damage to one of the exam rooms in the clinic, which is scheduled to reopen on Tuesday, said Teri Huyck, president and CEO of Planned Parenthood of Wisconsin.
"Our primary concern today -- as always -- is our patients, staff and volunteers," Huyck said in a statement on Monday. "Women deserve safe and compassionate care, and we are proud to provide it. Rest assured, our doors will remain open for the thousands of women who rely on Planned Parenthood of Wisconsin each year for high quality health care.
"We extend our heartfelt gratitude to the law enforcement agencies working with us to ensure Planned Parenthood of Wisconsin continues to be a safe and trusted health care provider," she said.
According to the most recent statistics from the National Abortion Federation, there were 114 violent attacks against abortion providers in 2011, including three physical assaults, one bombing, one incident of arson, 27 counts of vandalism and eight burglaries.
Republican presidential candidate Rick Santorum, who is currently campaigning in Wisconsin ahead of Monday's primary, responded to news of the bombing in a statement on Monday.
"While we can and should work to defund Planned Parenthood and push back against government mandates that force Americans and religious institution to violate their faith," Santorum said. "Violence against our fellow citizens has no place in a freedom-loving America."
Kathleen Falk, a Democratic former Dane County executive who is running to unseat Republican Gov. Scott Walker of Wisconsin in a recall election, told The Huffington Post that it was "appalling that in this day and age, that women have to worry about getting basic health care at a Planned Parenthood clinic."
"Women go to Planned Parenthood clinics for many reasons, including cancer screenings, prenatal care," said Falk, who has been a Planned Parenthood supporter for decades. "And so for someone to try to hurt or intimidate those people from working there or utilizing those important health services is just very sad."
This is a developing story; return here for updates.
Watch a report on the incident by WGBA-TV:
Popular in the Community