It's been just over two weeks since the Supreme Court struck down Massachusetts' abortion clinic buffer zones, which required protesters to stay at least 35 feet away from clinic entrances and walkways.
On Saturday, B.D. Colen, a Pulitzer prize-winning reporter who's worked at Newsday and the Washington Post, visited the Planned Parenthood on Commonwealth Avenue in Boston to document the scene outside the clinic now that there is no buffer zone.
The yellow line on the pavement, which used to keep anti-abortion protesters at a distance from patients, is no longer enforceable. Protesters are free to get up close and personal with patients -- whether the patients want it or not.
"Anti-choice folks were able to harass people right up to the entrance, which they couldn't do in the past," he said. Colen, who teaches documentary photography at MIT, estimated the crowd to be around 75 people, and noted there were more Planned Parenthood escorts than usual.
In a statement given to The Huffington Post, Planned Parenthood League of Massachusetts President Martha Walz said that after the Supreme Court decision, more than 300 people applied to become clinic escorts.
"Thanks to the Supreme Court, we are back to a world where women seeking health care face a gauntlet of harassment just to see their doctor," she wrote. "Once again, protesters aggressively pursue patients, chasing them down the sidewalk, leading some patients to step into traffic to get away from the protesters who relentlessly harass women. This is not the quiet conversation the Supreme Court seemed to think is the norm. Aggressive harassment is the norm."
After Colen posted the photos to Facebook, a former student wrote to him about her experience getting an abortion at that same clinic.
"Your recent photos break my heart a little. But they also rally me," she wrote. "I cannot believe the recent changes in the law. I am so fortunate that I didn't have to walk through that crowd of protestors... No one gives us - young and old women - enough credit about how terrifying that whole process is - with or without protestors."
See 8 of Colen's photos below: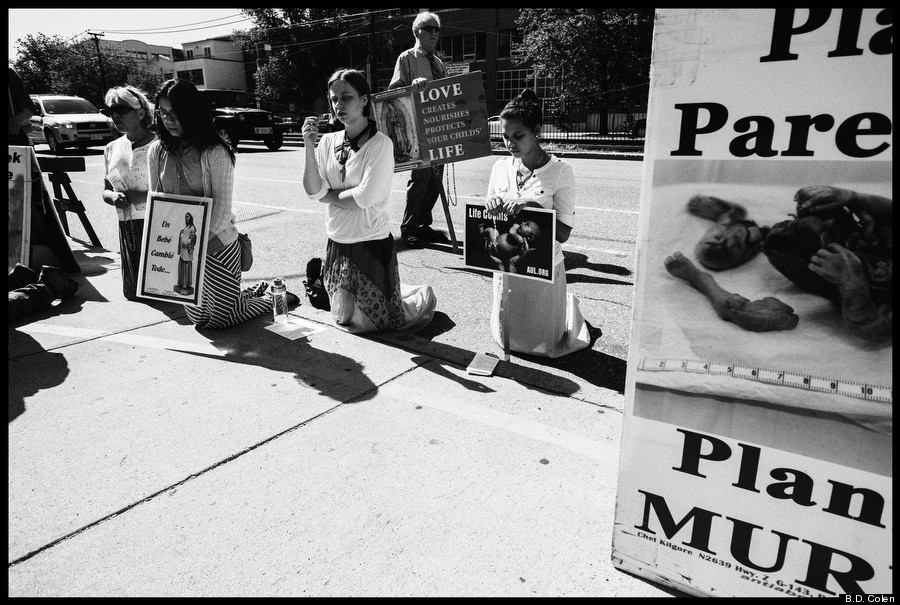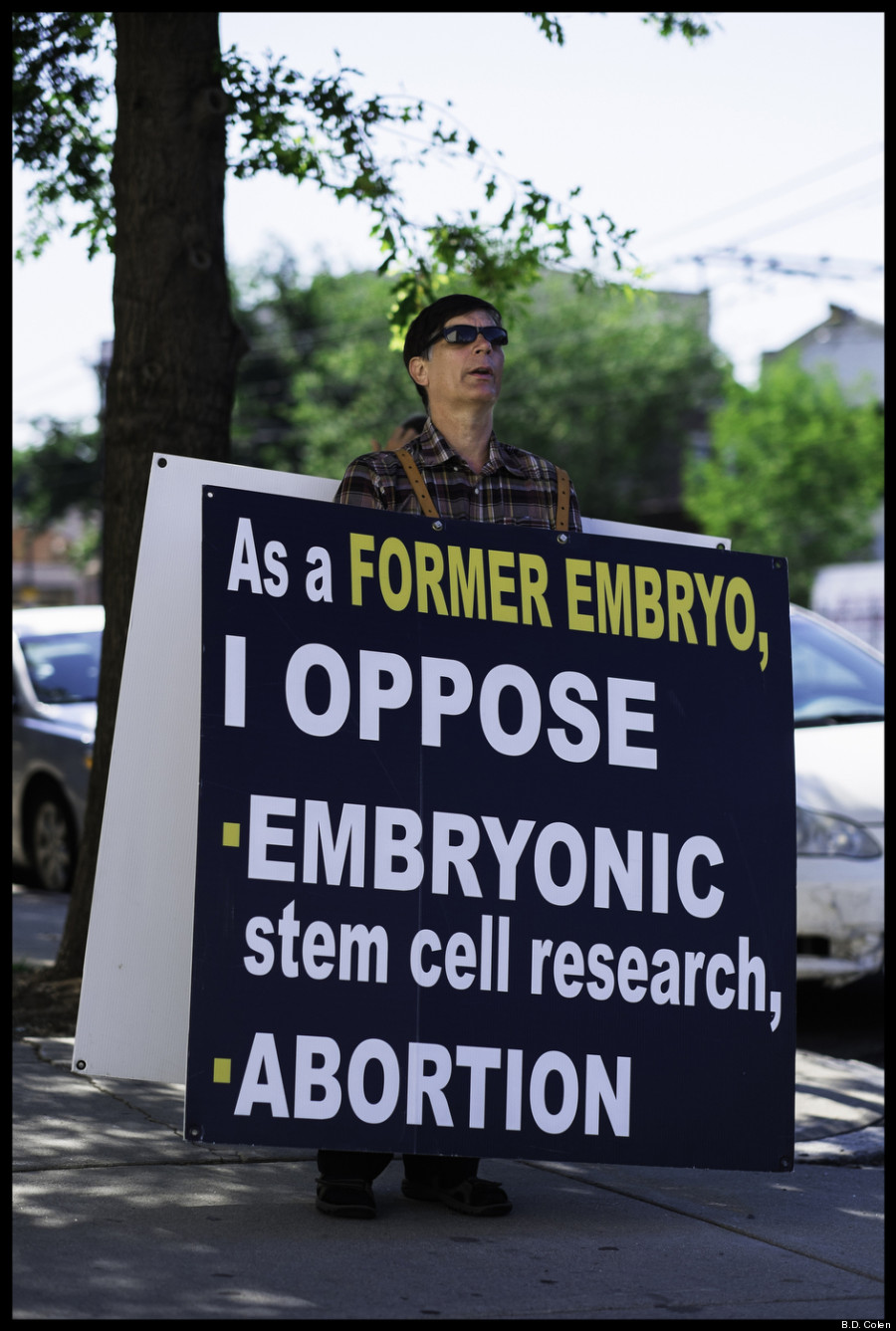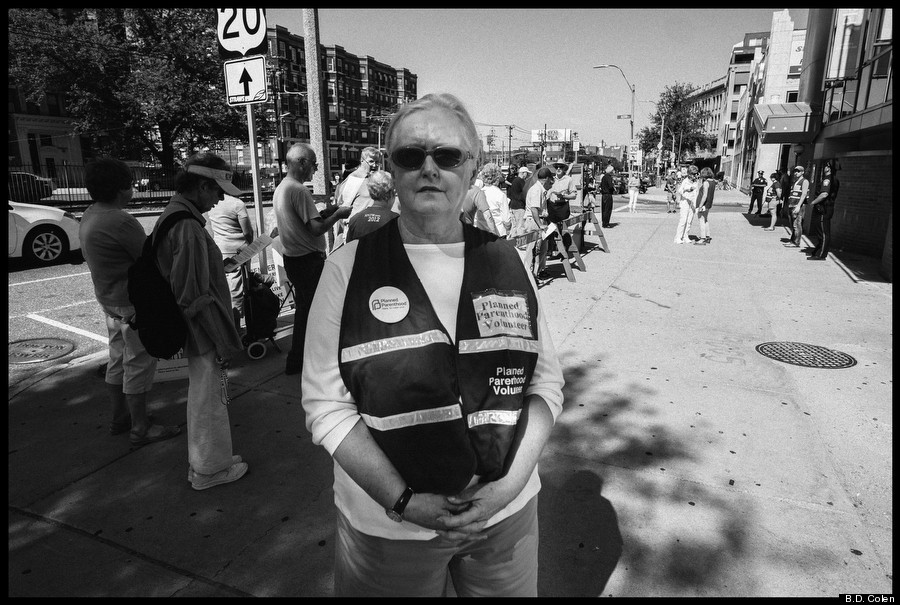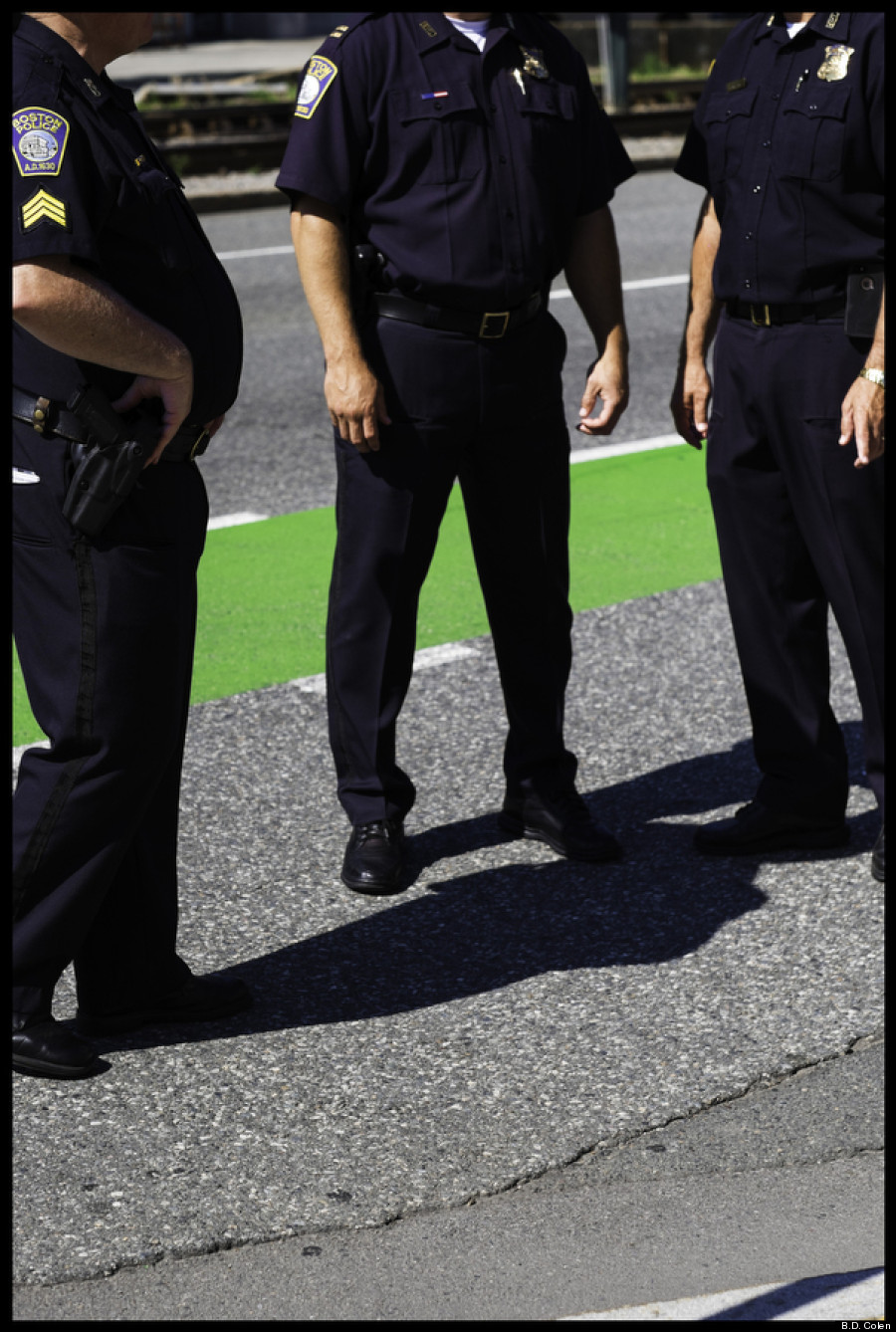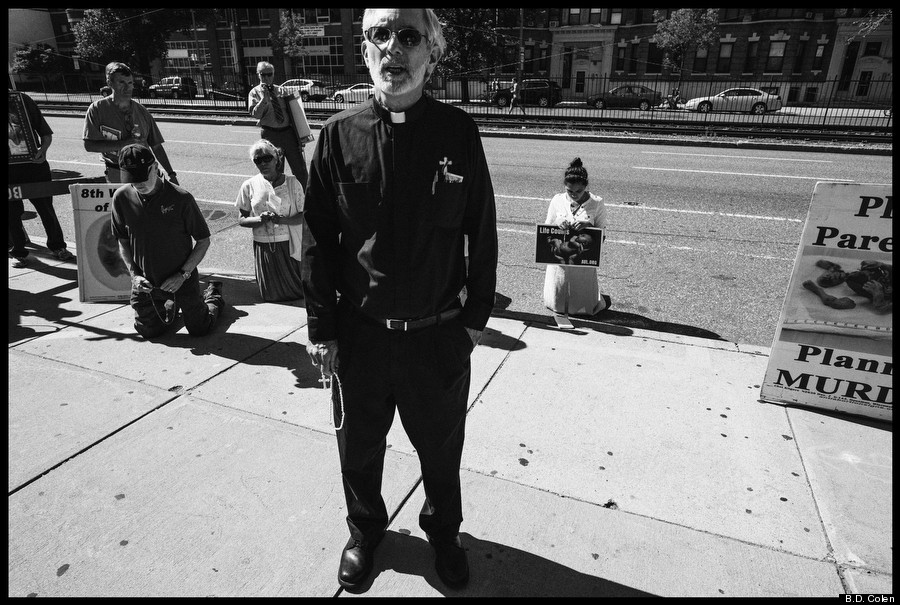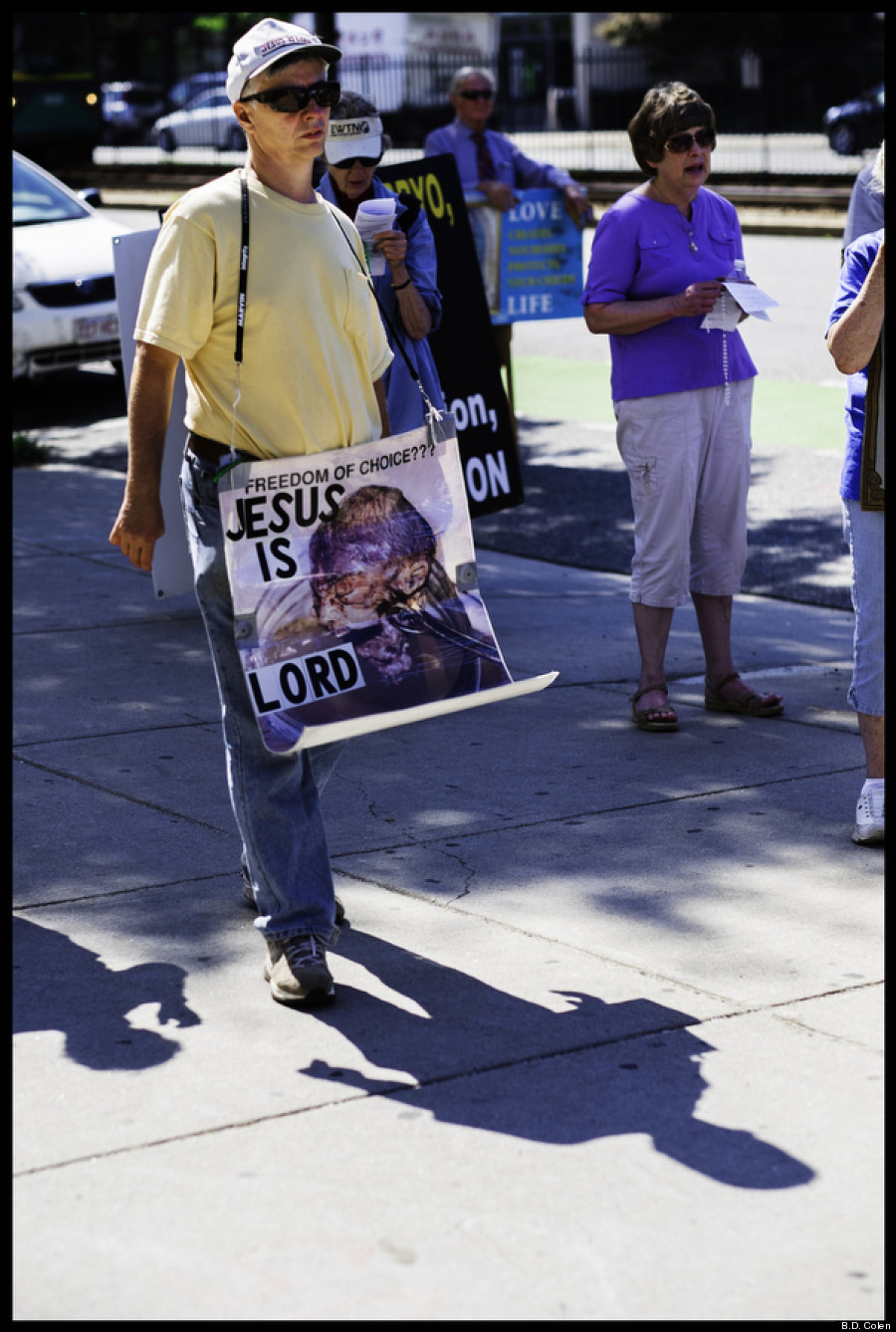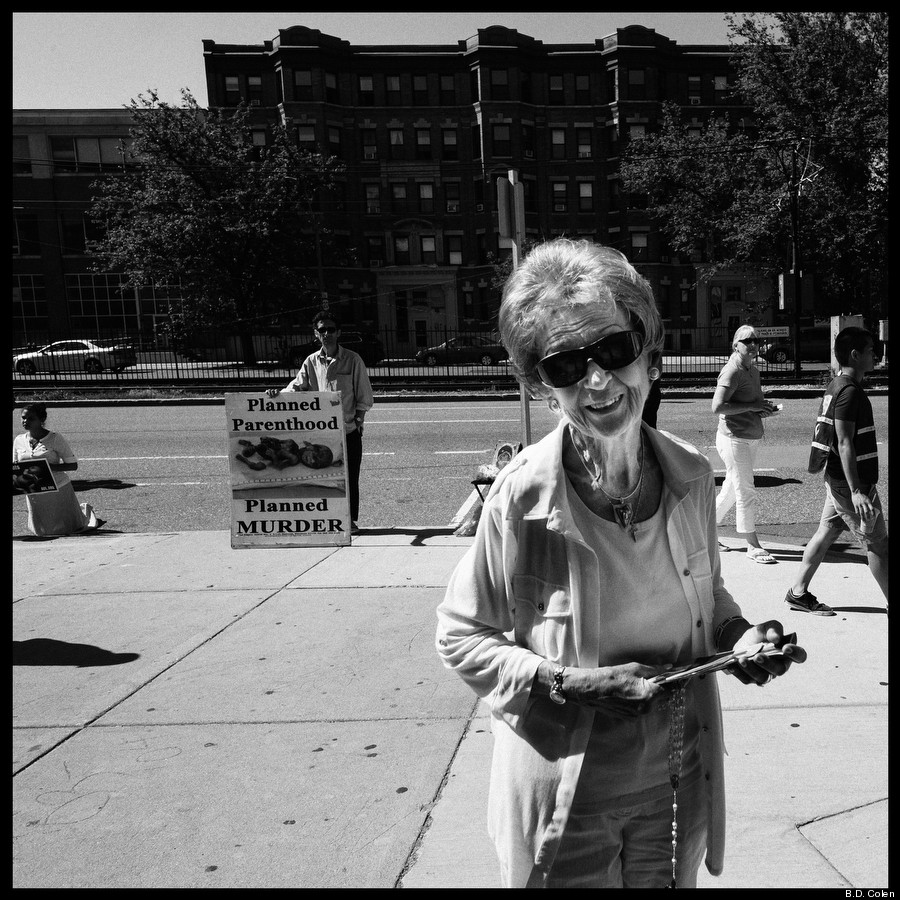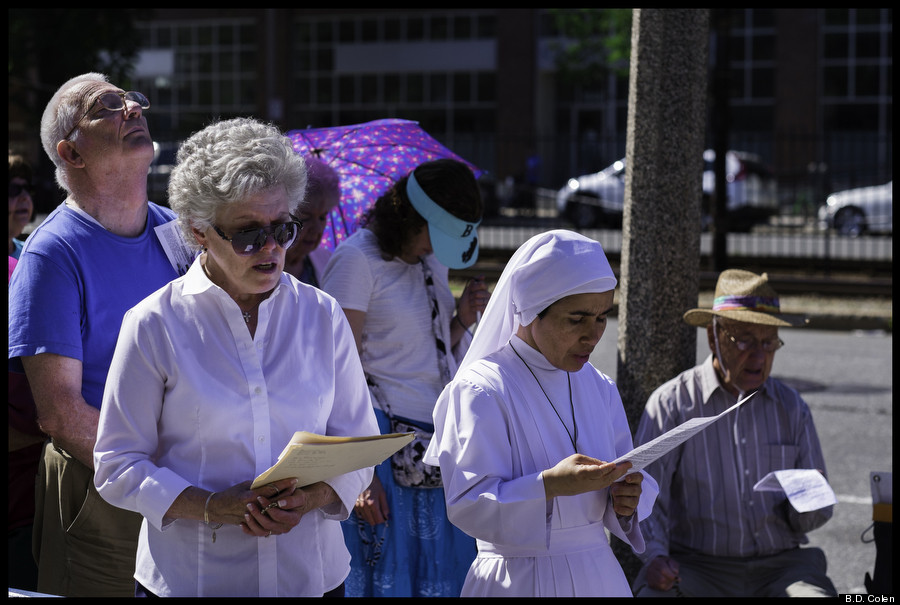 Calling all HuffPost superfans!
Sign up for membership to become a founding member and help shape HuffPost's next chapter