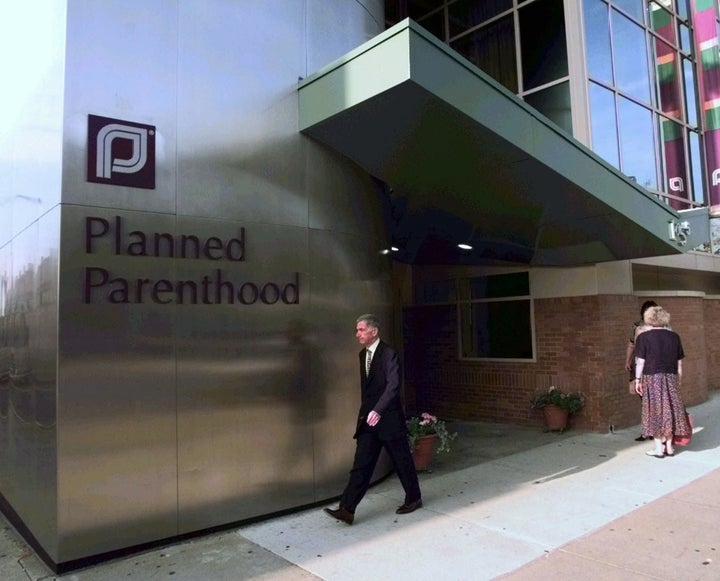 WASHINGTON -- Ranking Democrats on the House Committee on Energy and Commerce sharply criticized Rep. Cliff Stearns (R-Fla.) on Tuesday over his call for a far-reaching investigation into Planned Parenthood and its handling of federal funding.
Stearns, a staunchly pro-life Republican and the chairman of the Oversight and Investigations Subcommittee, obliged AUL's request earlier this month, opening an extensive investigation into Planned Parenthood and that will stretch all the way back to 1998. Stearns gave Planned Parenthood and its 83 affiliates two weeks to provide a full 12 years of audit reports and other documentation.
Reps. Henry Waxman (D-Calif.) and Diana DeGette (D-Colo.) wrote a letter to Stearns on Tuesday expressing their opposition to the investigation, which they say is "unwarranted" and "designed to harass and shut down an organization simply because Republicans disagree with the work that it does."
"We are aware of no predicate that would justify this sweeping and invasive request to Planned Parenthood," Waxman and DeGette wrote in the letter. "It would be an abuse of the oversight process if you are now using the Committee's investigative powers to harass Planned Parenthood again. Your fervent ideological opposition to Planned Parenthood does not justify launching this intrusive investigation."
Waxman told HuffPost in an email that he hopes Stearns will reconsider the investigation and find more productive ways to use the subcommittee's resources, such as examining private health insurers who are under-reporting drug manufacturer rebates, or reexamining food safety.
Planned Parenthood, which is regularly audited by the Department of Health and Human Services and found to be in compliance with federal law, contends that it only uses taxpayer money to help low-income patients afford preventative health care and family-planning services. Abortions account for only 3 percent of the health provider's services, and they are paid for out of pocket by the patients.
Cecile Richards, president of the Planned Parenthood Federation of America, said in a conference call on Tuesday that the family planning provider will comply with Stearns' request in a timely manner, "despite the clear political motivation" of the investigation.
"At a time when American people need jobs, some members of Congress are instead misusing political power to go after health care access for the most vulnerable women in this country, and that's a shame," she said.

Popular in the Community