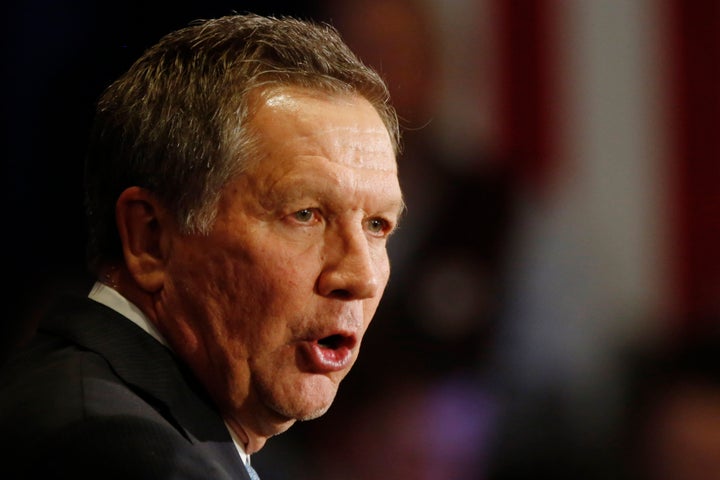 WASHINGTON -- Planned Parenthood Advocates of Ohio hit Gov. John Kasich on Wednesday with a five-figure ad buy that accuses the Republican presidential contender of supporting a plan to restrict access to women's health care.
The group purchased the ads one day after Kasich secured an unexpected second-place finish in Tuesday's New Hampshire Republican presidential primary. The organization fears that Kasich intends to sign a bill that would prohibit state and certain federal funds from going to facilities that perform and promote "nontherapeutic abortions." This exempts abortions performed in cases of rape, incest and life endangerment.
One video ad claims that Kasich wants to defund Planned Parenthood, cut programs that prevent infant mortality, reduce funding for cancer screenings and end domestic violence prevention initiatives. The video will run on Facebook and major Ohio news sites, the organization said.
"The secret is out: John Kasich is terrible for women's health," said Dawn Laguens, vice president of the Planned Parenthood Action Fund, in a statement. "He knows that his attacks on women's health are unpopular -- that's why he never talks about them on the campaign trail."
Kasich has presented himself as a sensible alternative to the latest front-runner of the Republican pack, reality TV star Donald Trump. But the Ohio governor has long come under fire by women's health advocates for his extreme views on reproductive care.
He has signed laws that ban most abortions after 20 weeks of pregnancy and require women to obtain an ultrasound prior to an abortion, according to Politico. He approved a budget in 2013 that cut funding for Planned Parenthood, and allowed public funding for rape crisis clinics to be blocked if facilities told victims about abortion options, Reuters reported. The number of abortion providers in Ohio has also plummeted while he's been in office.
"Let his dangerous actions in Ohio be a warning to the American people -- we can't afford this wrongheaded agenda in the White House," Laguens added.
"To paint a different picture of his record on prioritizing the health and well-being of women in our state is irresponsible and unfortunate," he added.
In response to the Planned Parenthood ad campaign, Kasich's spokesman said, "Those in Ohio know that Governor Kasich has been a strong advocate for women's health issues." He noted the governor has helped 260,000 women gain health care coverage, and has pledged a 3 to 1 state match for a fund for breast and cervical cancer.
This post has been updated with comments from a Kasich spokesman.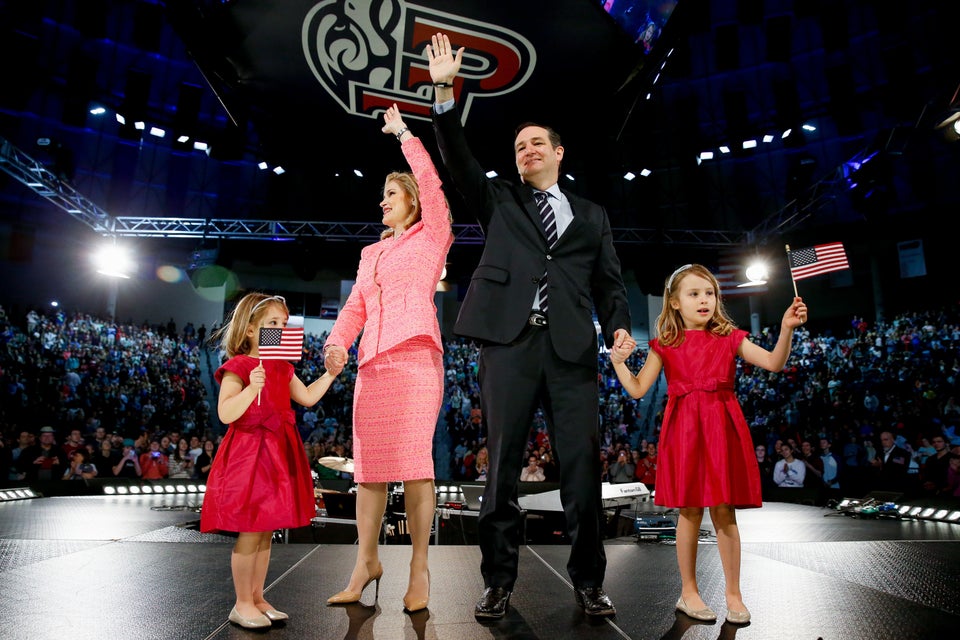 Declared 2016 Presidential Candidates
Support HuffPost
The Stakes Have Never Been Higher
Popular in the Community