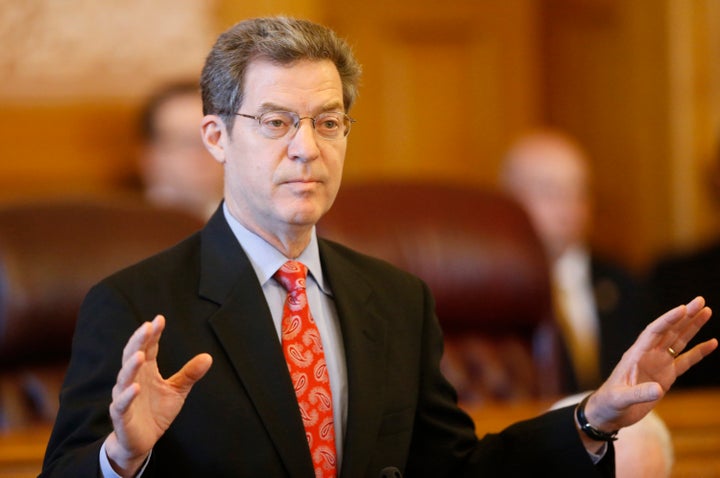 Cutting off Planned Parenthood's contracts to provide Medicaid services probably violates federal law, but Kansas has done it anyway.
Gov. Sam Brownback (R), one of the nation's most virulently anti-abortion elected officials, promised in January that he would defund Planned Parenthood, and his state government followed through with the threat Tuesday.
The state's Department of Health and Environment sent Planned Parenthood of Kansas and Mid-Missouri a letter saying it would terminate the organization's Medicaid contract next week. The agency told Planned Parenthood it could no longer serve as a Medicaid provider because of "noncompliance with applicable state laws" and "unethical or unprofessional conduct."
The Kansas legislature passed a bill on Sunday redirecting the roughly $60,000 Planned Parenthood receives each year to other public health clinics.
"This is an outrageous attempt by Gov. Brownback to punish the women and men who have freely chosen Planned Parenthood for their health care for decades," Laura McQuade, president and CEO of Planned Parenthood of Kansas and Mid-Missouri, said in a statement.
The Hyde Amendment bars federal funding for most abortions; in Kansas, Medicaid funds help Planned Parenthood provide health exams, vaccinations, contraception and cancer screenings for low-income patients and patients with disabilities.
States cannot terminate Medicaid contracts simply because they don't like that a particular provider also performs abortions, the Centers for Medicare and Medicaid wrote in a letter to state governments two weeks ago.
A Medicaid contract termination is only justifiable if the providers can't offer covered medical services or aren't able to bill for those services, the federal agency said. While the federal government hasn't moved to sue any states over cutting Planned Parenthood's funding, the Justice Department sided with the organization when it sued Louisiana for doing so.
"Denying Kansans on Medicaid access to Planned Parenthood services flies in the face of the clear federal guidance that protects the rights of patients to see their provider of choice," McQuade said. "Brownback is using health care as a political football, and it's Kansans who will pay the price if he's not stopped."
Brownback said in January that Planned Parenthood should not get any state funding because its "trafficking of baby body parts is antithetical to our belief in human dignity," referring to the series of undercover sting videos made by anti-abortion activists showing the health care provider's staff discussing the donation of fetal tissue for medical research.
While numerous federal and state organizations -- including in Kansas -- have uncovered no evidence that Planned Parenthood's state affiliates profited from the transfer of the fetal remains to tissue procurement companies, state governments and Republicans in Congress have used the videos as an excuse to defund the organization and call for bans on fetal tissue donation.
Planned Parenthood affiliates in Alabama, Arkansas, Louisiana and Utah have successfully blocked Medicaid terminations from going into effect.
Brownback has previously demonstrated his willingness to target abortion providers. Last year, for instance, he signed a first-in-the-nation law that would have effectively banned a procedure used to perform the vast majority of second-trimester abortions. A federal judge blocked the law before it took effect.
This article has been updated to note that Planned Parenthood of Kansas and Mid-Missouri is suing Kansas.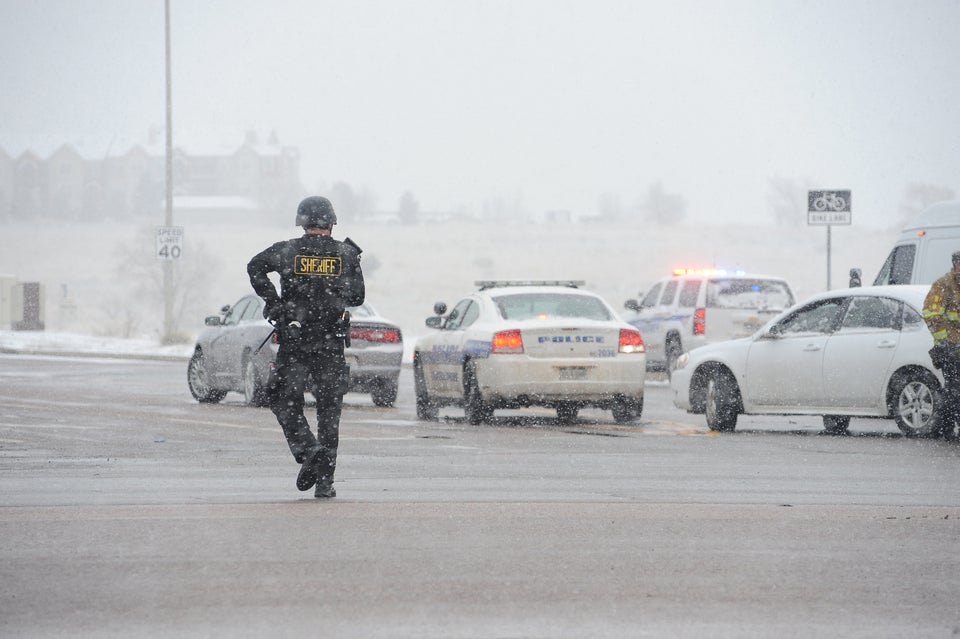 Planned Parenthood Shooting
Popular in the Community