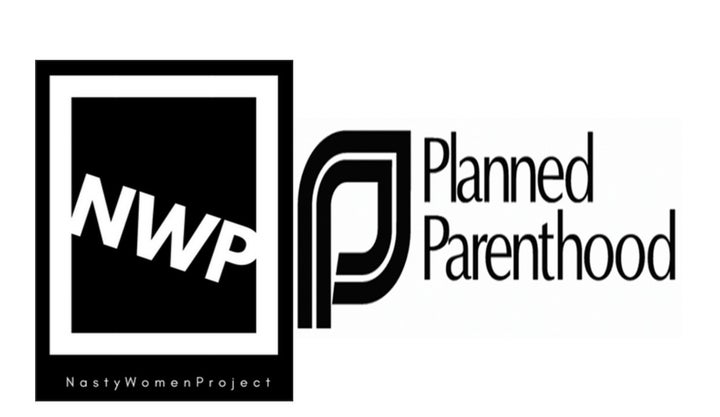 It's not like we didn't see this coming with the change of the administration, Planned Parenthood threatening to be defunded. It has been a fear for decades but got real with this election. Defunding threatens the health and safety for millions of women and men.
What are we as Americans, as women, who want to keep these rights and have access to these services going to do about it? We, the people, the mothers, daughters, sons and fathers who use, need and want for others the affordable services Planned Parenthood provides, what action are we taking?
The Nasty Women Book Project was birthed by mother, author and all around superwoman, Erin Passons. The book project is dedicated to the voices of women, American history, filled with genuine stories, tales and experiences of pain, empowerment, solace and resistance. There are stories of discord, unity, division and bridges. A collection of powerful words and experiences from mothers, attorneys, professors, journalists, artists, grandmothers, students from all walks of life. Women of vast diversity with powerful voices and a cause. A project that won't stop at one because they refuse to give up on or stop for Planned Parenthood.
When asked why she spearheaded this project, in Erin's words "Because when Hillary Clinton was nominated as the Democratic candidate for the President of the United States women found their voices. When Trump won, there was fear. I didn't want women to lose their voices again. Additionally, Planned Parenthood needs us, and we need them."
ALL of the proceeds go to support the 270,000 pap tests and 360,000 breast exams performed by Planned Parenthood annually. The 4.2 million tests and treatments for sexually transmitted infections including 650,000 HIV tests. The prevention of about 579,000 unwanted pregnancies per year. Nearly 2.5 million women, men and adolescents are served by Planned Parenthood in a single year in the United States with safe health care, services and education. Less than 3% of their services are safe termination of pregnancies. Planned Parenthood is way more than the haters want to shine the light upon.
Private people making private contributions in part supports these services. Since the election more than 200,000 donations have been made to Planned Parenthood with more than 50,000 of those donations being made in the name of VPE Pence. An excellent start but there is not a finish line on this one until we know that there will always be enough money to keep these health care clinics open and available to all who need them.
The Nasty Women Book Project is committed to being a powerful voice for women and a continuous support to Planned Parenthood. This is about the future and how we can change history by coming together collectively making a difference. As a nation soon to be led by a man who does nothing to instill security or reason in our minds we must mobilize and find solutions to overcome that which we fear. Whether it be fear of confines, loss of rights or pride as American citizens. We cannot sit back and allow the cards to fall where they may. Do not accept what is, if what is does not align with your values and the future you wish to see. We must stand up and be heard. We must support the causes that we care about. We must do something because we can't do nothing!
Nasty Women Book Project is not a project to shed the limelight or give the glory to any one person. It is to chronicle and be a reminder of where we have been, where we will go, what we are capable of doing and what we will do, as women, mothers, daughters, sisters, friends. As Michelle Obama said "When they go low, we go high". Erin Passons and her posse of amazing women see no ceiling.
Having had the privilege to read some of the stories as well as be a contributor, moving is an understatement. You can read some of the powerful stories before the book is released this March 2017, here. or go to: www.nastywomenproject.com
In the meantime you can make a direct donation to Planned Parenthood here; be sure to make it in the name of Mike Pence or Paul Ryan.
Calling all HuffPost superfans!
Sign up for membership to become a founding member and help shape HuffPost's next chapter