Ryan and Republicans in Congress are aiming to pass legislation that blocks Medicaid recipients from choosing Planned Parenthood for health care and family planning services, including birth control, cancer screenings and sexually transmitted infection testing, because some of the provider's clinics offer abortion.
For many low-income women in rural areas, including Ryan's district, Planned Parenthood is currently their only option for family planning or women's health. In Wisconsin, Planned Parenthood runs 21 health centers. It serves about 60,000 patients a year, roughly 50,000 of whom are Medicaid eligible. Taking away the clinics' ability to serve those on Medicaid "would significantly reduce our ability to provide care to a huge chunk of our patients, which could lead to clinic closures," said Nicole Safar, Planned Parenthood Wisconsin's director of government relations.
Ryan says federally qualified community health centers outnumber Planned Parenthood clinics and therefore can absorb all of the patients. "They're in virtually every community providing the same kinds of services," he said at a recent town hall. But that's not even true in his own district, where 6,000 women rely on Planned Parenthood for health care, according to the family planning provider. In Racine and Walworth counties, where nearly half of Ryan's constituents live, there are two Planned Parenthood health centers and zero federally qualified community health centers offering family planning services.
"There's literally nowhere else to go for family planning," said Sophie Schaut, a 22-year-old college student in Kenosha, Wisconsin. Schaut went to her local Planned Parenthood clinic for an intrauterine device when she was 20, and the clinic told her to pay whatever she could afford for the service.
"This is an organization that works," she said. "I don't know why we're trying to fix something that's not broken. It's really frustrating."
Republican lawmakers on a crusade to defund Planned Parenthood have continually relied on the myth that community health centers can easily absorb Planned Parenthood's patients. And while some districts do have federally qualified health centers outside of Planned Parenthood, many of those clinics don't offer reproductive health or family planning services. They include dentists' offices, homeless shelters, food banks, mental health clinics and even cosmetic surgeons. Nearly one-third of women who rely on publicly funded family planning live in districts where Planned Parenthood is the primary or only safety net health care provider, according to a new report by American Bridge.
"The assertion that community health centers could step into a breach of this magnitude is simply wrong and displays a fundamental misunderstanding of how the health care system works," said Dr. Sara Rosenbaum, chair of the Department of Health Policy at George Washington University.
Planned Parenthood supporters, including Schaut, are rallying in Ryan's district on Friday to protest his defunding agenda. The congressman will not hold a town hall in his district this weekend, so a group of his constituents are holding an "empty chair" town hall without him on Sunday. His office did not respond to a request for comment.
Schaut said she's been trying to call Ryan's office to ask him to leave her health care alone, but the phone lines are always busy. In response, she's becoming an activist in her county.
"I've silently supported Planned Parenthood for a long time," she said. "But since the election I felt that I needed to really get moving and get my hands in there and speak out on behalf of issues that matter."
Before You Go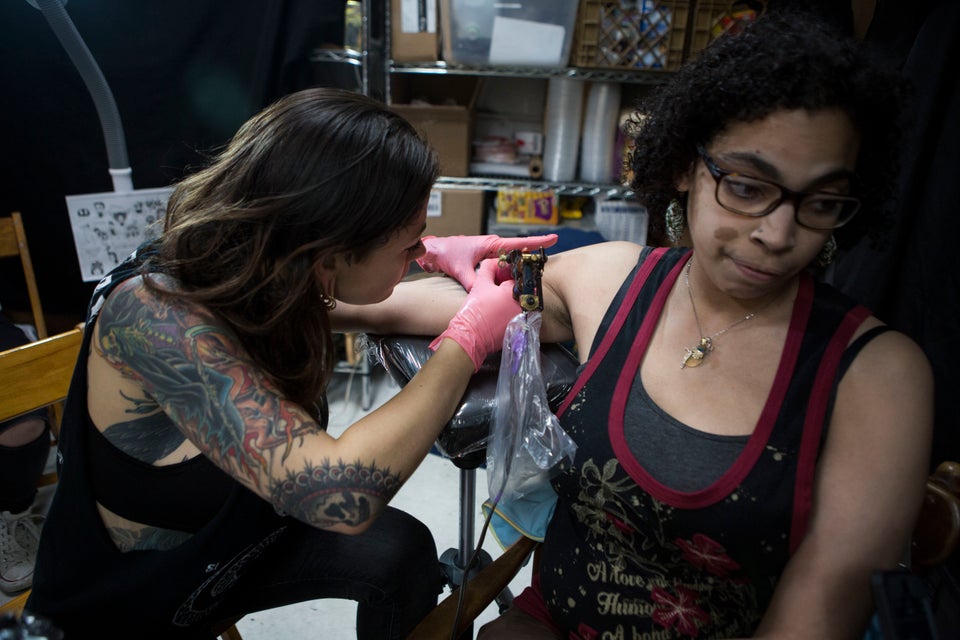 Tattoos for Planned Parenthood
Popular in the Community