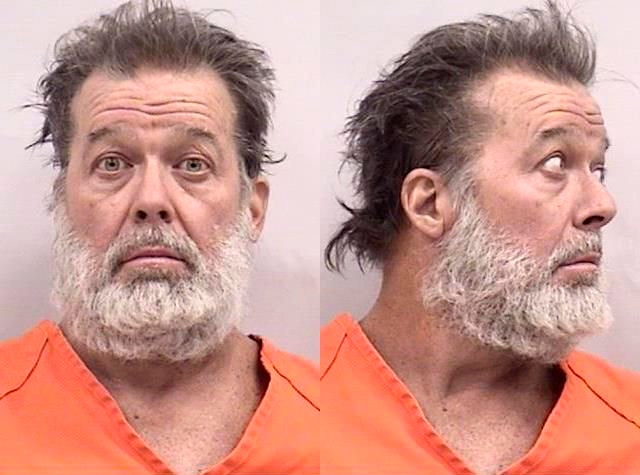 The loner who allegedly killed three people at a Planned Parenthood clinic in Colorado last week committed a deadlier act of terrorism than any attributed to a refugee in the United States in the past three and a half decades. 
Robert Dear, the accused gunman at Planned Parenthood, actually took more lives than all refugees combined have done in terrorist attacks since 1980, when the current federal process for resettling foreigners on humanitarian grounds was put in place by the Refugee Act.
No refugee admitted to this country in the 35 years since then has carried out a domestic terrorist plot, according to immigration expert David Bier. 
The statistics just might be a useful reminder at a time politicians are denouncing Syrian refugees as a security risk.
"It's pretty clear that refugees are very unlikely to engage in acts of terrorism," said Bier, an analyst at the libertarian Niskanen Center. 
At times, the Boston Marathon bombers are cited as examples of refugees turned terrorists. But that claim is incorrect. Dzhokhar and Tamerlan Tsarnaev, ethnic Chechens, came to the United States as asylum seekers — not refugees — as children. In 2013, they detonated two homemade bombs that killed three spectators at the race, and then assassinated a policeman during the subsequent manhunt for them. 
If you're still concerned about risk, Bier said to think of it this way: Last year, Americans killed more people in any given six-hour-stretch than all U.S. refugees and asylees have ever killed through terrorism. 
Since 1980, the Office of Refugee Resettlement has accepted 7.5 million people as refugees, asylum-seekers and others on humanitarian grounds. Applicants seeking refugee status undergo a time-consuming screening before receiving permission to enter the country. 
That's not to say there's no risk at all in resettlement. Sen. Jeff Sessions (R-Ala.) released a list last week of 12 refugees connected to terrorism in some way in the U.S. In none of the cases did the refugee involved plan to commit an attack on American soil, and none of the suspects were from Syria. Most of the people on Sessions' list were charged with providing material support to terrorists, though some were accused of conspiring to kill and maim people in a foreign country.
PHOTO GALLERY
These Are The Terrifying Syrian Refugees Coming To The U.S.
Calling all HuffPost superfans!
Sign up for membership to become a founding member and help shape HuffPost's next chapter