As Republican lawmakers try everything they can to defund Planned Parenthood, a new study suggests that closing its clinics would have major health consequences for Americans.
States with more Planned Parenthood clinics tend to have lower rates of teenage-mother births and sexually transmitted diseases, according to the study by Miranda Yaver, a lecturer in Yale University's political science department.
"The results suggest that it is advantageous to continue investment in women's health clinics, both from public health and economic standpoints, rather than reduce services at the risk of adverse health outcomes," Yaver wrote in her report.
The study also found that women rely less on emergency room care in states with more Planned Parenthood clinics and that there are fewer HIV diagnoses per capita. Yaver noted a recent HIV outbreak in Indiana following state legislators' 2011 move to gut public funding for Planned Parenthood, which left one rural county devoid of HIV testing centers for more than two years.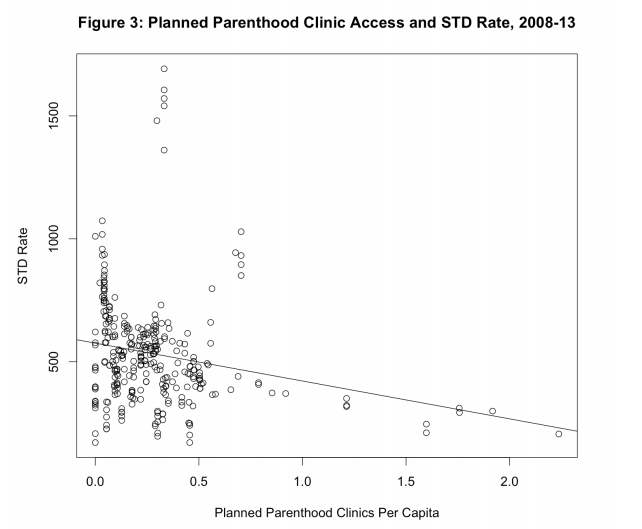 Despite earlier studies highlighting the positive effects that Planned Parenthood clinics have on women's health, Republican lawmakers have been engaged in a decades-long crusade against the organization, which receives about $500 million a year in federal funding. Most of that comes through Medicaid.
Many Planned Parenthood opponents criticize it for providing abortions, although the organization says abortions constitute just 3 percent of its services while contraception and STD testing and treatment make up 76 percent. Moreover, the 1976 Hyde Amendment bars the use of federal money to fund abortions in most cases. Planned Parenthood President Cecile Richards has noted time and again that the government money that reaches the clinics pays for other health procedures like breast cancer screening and pap smears.
"Planned Parenthood is proud to provide abortion — a necessary service that's as vital to our mission as birth control or cancer screenings," Richards tweeted in response.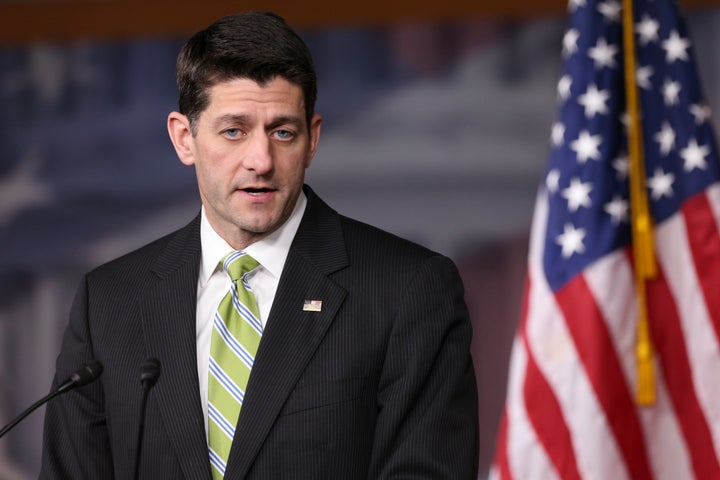 In a Washington Post op-ed on Monday, Yaver warned that states' "responsiveness to pro-life sentiment" could have negative "health and economic consequences."
Eliminating Planned Parenthood's federal funding could increase the annual number of births, which would in turn drive up direct spending for Medicaid by millions of dollars a year, according to a Congressional Budget Office report earlier this month.
"Reforming health policy is not easy," Yaver wrote in her op-ed. "While responding to public opinion over abortion can help particular members of Congress get reelected, defunding Planned Parenthood may carry a significant price tag for their districts."
How will Trump's first 100 days impact you? Sign up for our weekly newsletter and get breaking updates on Trump's presidency by messaging us here.
Before You Go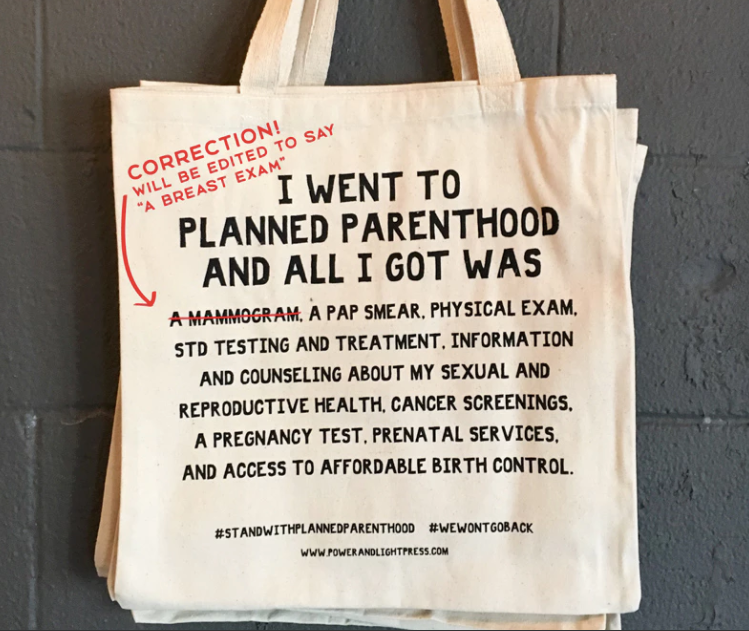 Swag That Gives Back To Planned Parenthood
Popular in the Community