In the middle of the night, with her house packed with grade school boys sleeping over for her son's birthday party, Karen Pieper Hildebrand got her first death threat. The man on the phone told Hildebrand's husband to "start digging your wife a hole, because I'm going to put her in it."
Hildebrand, 59, was shaken, but decided against calling the police. She figured there wasn't much the authorities could do. 
When she met with police the following day at the now-shuttered Planned Parenthood clinic she headed in Odessa, Texas ― a deeply conservative city in the western part of the state ― they pretty much dismissed the incident. 
"Well, that's the price you pay for doing what you're doing," Hildebrand said an officer told her in response to the disturbing threat from the previous night.
"It was not a supportive environment," she added.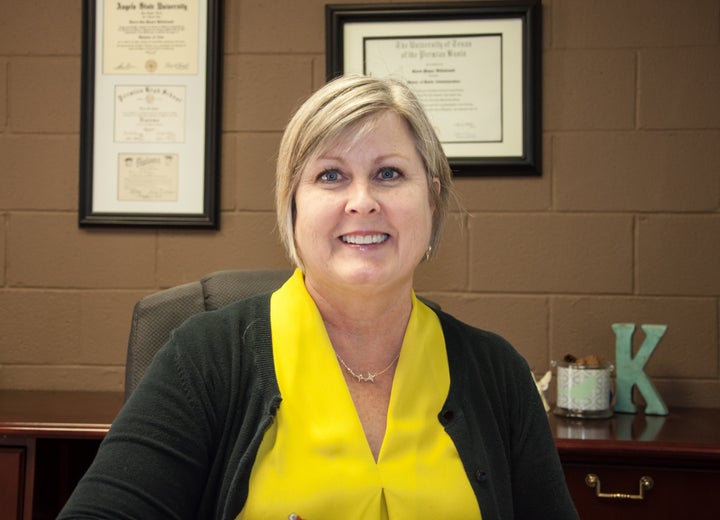 That was 23 years ago. Things have only gotten worse.
But despite the death threats, animosity from the community and sweeping actions by lawmakers that have forced closures of Texas abortion clinics, including the Planned Parenthood location where she worked for 27 years, Hildebrand is staying put.
Sure, she's been tempted to move to more progressive areas of the U.S. where her sons live. But for now, she said she feels compelled to remain in Odessa, where she continues to fight for women's health rights and support survivors of domestic abuse.
"You can find your tribe anywhere you go ― your like-minded people," Hildebrand said. "I have a good tribe to associate with."
Still, Hildebrand recognizes she faces challenges that are "pretty sizeable."
In 2011, state lawmakers cut family planning grants by 66 percent across Texas, which led to the closing of 82 family-planning clinics. That included Odessa's Planned Parenthood, which shut down in 2012. The one based in Midland ― about 20 miles away ― closed in 2013.
That same year, the state legislature passed anti-abortion legislation that ordered abortion clinics to meet hospital-like standards. That further reduced the number of Texas clinics to 19 from more than 40. Most of the closures were in rural and low-income areas.
HuffPost is hitting the road this fall to interview people about their hopes, dreams, fears ― and what it means to be American today.
Hildebrand now serves as executive director of Crisis Center of West Texas, an emergency shelter for domestic abuse victims. She also volunteers with Fund Texas Choice, a nonprofit that covers women's costs associated with traveling to an abortion clinic. 
Hildebrand acknowledged that her fervently religious community would resist efforts to open another abortion clinic in the area.
During her time at Planned Parenthood in Odessa, the physician who performed abortions wore a bulletproof vest. Protesters once put his face on "wanted" posters and plastered them all over town. As a safety measure, clinic employees never stayed late by themselves. In the 1990s, a Planned Parenthood construction contractor abandoned the job because of threats, stalling a remodeling project.
Hildebrand was once called a "murdering Nazi" at a community meeting.
Picketers would often record license plate numbers at the clinic, trace drivers' addresses and send revealing information to patients' homes or offices. In the worst cases, the harassment put patients' lives at risk. One woman, who was with an abusive partner at the time, told Hildebrand her husband would've killed her if he'd been the one to find documents from the protesters.
Hildebrand also saw hypocrisy in her dissenters.
Some of the very same protesters who called for her demise also called on her for help when it was their daughters who needed an abortion, she said.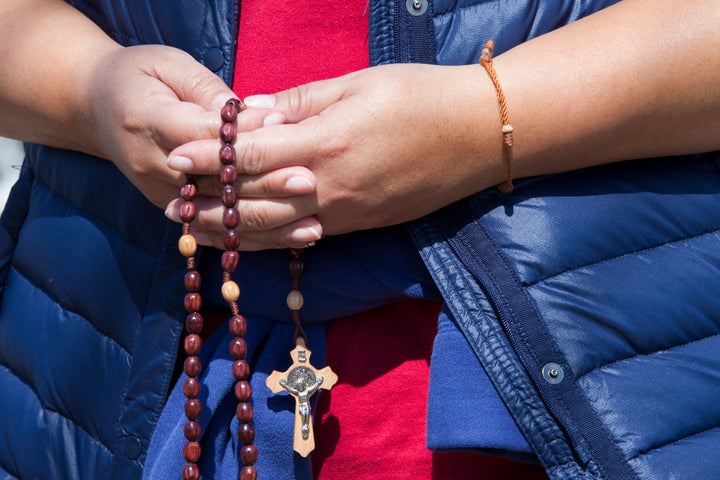 "It was frustrating," Hildebrand said of those moments. "But the basic right of that woman was what we had deep in our hearts, so that overrode any frustration we felt over the situation."
Even people who appreciated Hildebrand's efforts were reluctant to openly support her.
"There are such wonderful people here, even when I was at Planned Parenthood, who would whisper in my ear, 'I support everything you do. I just can't be vocal about it,'" Hildebrand said.
Many would quietly write checks to the organization.
These days, Hildebrand concentrates mostly on improving crisis center services for about 350 domestic abuse and sexual assault survivors each year. 
While the number of reported domestic violence cases in her area have declined in recent years, Hildebrand said the trend isn't permanent. During oil boom times, workers camp out in tents because of limited housing, put in long hours, and drink to burn off steam. Assault rates inevitably go up, Hildebrand explained. The area is currently experiencing a bust.
In 2015, there were 1,506 reported cases of family violence in Ector County ― where Odessa is located. That was down from 2,676 in 2013.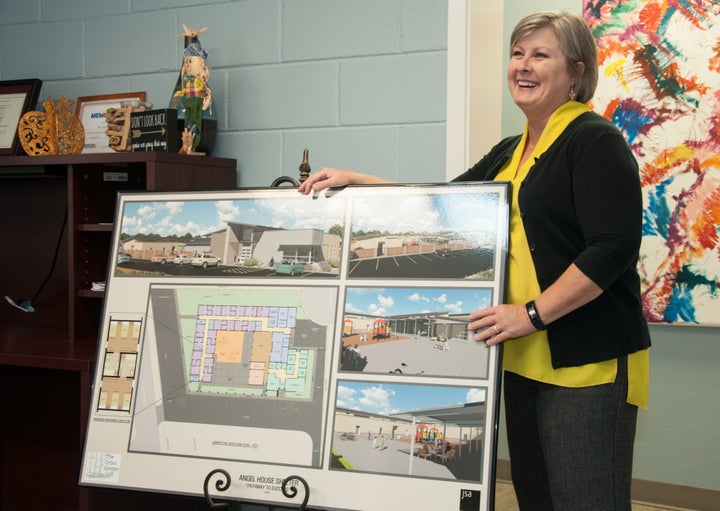 Hildebrand's current major project is a $5-million building campaign for a new emergency shelter for her organization. The present shelter is "hideous," she said.
The air conditioning system recently shut down. Pigeons had roosted on it, covering it in poop and feathers, which permeated the building with stink. The ovens aren't safe to use. The building accommodates 30 residents, who sleep about four to a room and don't have much space to store their belongings.
"It's not conducive to healing," Hildebrand said.
The new facility, slated to open in 2019, will have 17 bedrooms ― each with its own bathroom ― family rooms, kennels for pets and classrooms. The facility will be available to victims of physical violence, and those who've suffered emotional abuse, sexual assault, elder abuse or other issues.
Though some members of the community were initially wary of Hildebrand taking on her current role because of her past involvement with Planned Parenthood, she said she's experienced mostly support in her current position. 
Still, she's unafraid to remind people she remains committed to her pro-abortion rights mission.
Until recently, she had a bumper sticker on her car that read: "A world of wanted children would make a world of difference." But someone used a key to scratch it off her vehicle. "Who could disagree?" she asked.
REAL LIFE. REAL NEWS. REAL VOICES.
Help us tell more of the stories that matter from voices that too often remain unheard.
BEFORE YOU GO