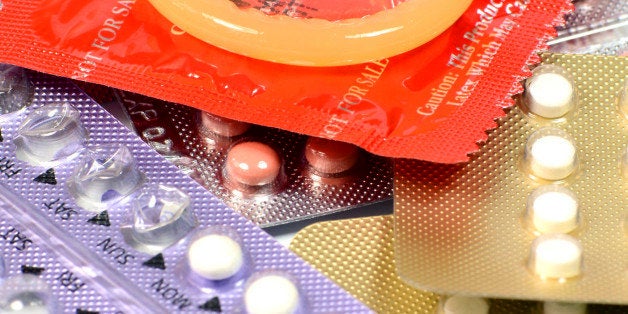 A new program offered by Planned Parenthood aims to make the process of obtaining contraceptives easier for women in certain states.
The reproductive health nonprofit recently launched an online video "visit" service in Minnesota and Washington which allows women and girls to consult with a care provider and receive prescriptions without having to set foot in a doctor's office.
The service, called Planned Parenthood Care, works like this: Clients log into the service online or via Planned Parenthood's new Android or iOS app and connect with a clinician to set up a video chat. Next, the clinician consults with the client on her ideal form of birth control -- be it pill, patch or ring. The chosen birth control is then delivered by mail to the client's doorstep.
Planned Parenthood says the online chat takes about 15 minutes and comes with a $45 price tag. The service is available daily from 9 a.m. to 9 p.m. in Minnesota, and Monday through Friday in Washington state.
A spokeswoman for Planned Parenthood said the new service is part of the organization's attempt to adapt to a younger, more tech-savvy generation.
"Every generation of women is different from their mothers, and what's different about the current generation of young women is that they live a whole lot of their lives online," Sarah Stoesz, president and CEO of Planned Parenthood Minnesota, North Dakota, and South Dakota, told The Huffington Post. "We don't want to be our mother's Planned Parenthood, we want to be our daughter's Planned Parenthood. This is one of the many ways we're doing just that."
The video chat program doesn't take insurance currently, but Planned Parenthood hopes to work out deals with insurance providers soon. The organization suggests clients send a receipt from their video consultation to their insurance providers for a potential reimbursement.
Planned Parenthood also aims to extend its new service to other states and add STI consultations.
"The sky's the limit in terms of what's coming next," Stoesz told HuffPost. "Everywhere young women live they want access to Planned Parenthood, and we're going to make sure we're everywhere they are."
Outside of Planned Parenthood, patients who are unable to visit a doctor's office are increasingly turning to apps and services that offer virtual visits. According to predictions from consulting firm Deloitte, 75 million of 600 million appointments with general practitioners will be conducted virtually in the U.S. and Canada in 2014.
Related
Popular in the Community