Winter is a good time for considering home repairs and improvements so you and your checkbook will be ready for the spring thaw. It's also a good time for prospective home buyers to prioritize what features are must-haves when purchasing, and which can wait for potential remodel down the road.
While you're envisioning your McMansion-style addition or Michelin-worthy kitchen, ask two important questions:
Will you get most of your money back when you sell your property? (The days of 100 percent-plus returns on renovations are over, at least for now.)
How will project costs affect your overall financial plan?
Here's what you should consider when planning a major home renovation project:
How long you plan to live in the home after the renovation. The Great Recession proved many homeowners didn't recoup elaborate - or sometimes modest - improvement costs when selling their homes. Even in a recovering market, it's good to be wary. For now, renovate for the long haul and your personal enjoyment, not overnight sale.
Neighborhood style and standards. We've all seen it - the oversized addition that dwarfs the rest of the houses on the block, the50,000 kitchen upgrade in a small home. It's important to know how your tastes align with what is salable in your market (see Cost vs. Value, below).
Opportunistic buying and installation times for various projects. Take replacement windows, for example. Collect bids in mid-summer and recheck them in late fall - you'll likely find significant savings on both windows and installation.
Available renovation tax credits on federal, state and local levels. Are there credits or tax incentives on structural equipment or appliances that can offset the cost of whatever you're planning?
Potential effect on property taxes. Could an elaborate renovation actually turn off future buyers because of higher maintenance costs and property taxes?
Intelligence on recent purchase prices and home features. Smart homeowners keep an eye on recent home sale prices in the neighborhood and the features - or lack of them - that made the transaction.
Remodeling magazine's annual Cost vs. Value Report has become a leading consumer resource for pricing improvements and cost recovery nationwide, regionally and in major metro areas. The online format allows users to compare project cost and recovery at sale all the way back to 2002.
While the nation's housing market is generally in recovery, some of the publication's 2014 top-producing projects were surprisingly small. The top three 2014 home improvements in terms of cost return were:
Entry door replacement (96.6 percent cost recovery)
Wooden deck addition (87.4 percent)
Attic bedroom addition/renovation (84.3 percent)
Remodeling reported that the value of remodeling projects began to slide nationally with home values in 2006 and only began to recover in 2013. As home resale values rise, so will cost recovery on incrementally bigger projects. As the publication notes, it's a cautious environment.
For more detailed information, seek some local knowledge:
Get to know your neighbors. If your neighbors have done home improvements inside and out, politely ask if they'll share their story. Ask how they decided on their project and how happy they were with their contractors and appliance/equipment choices. Also, ask if their improvements raised their property taxes; in a recovering market, buyers and sellers are watching every penny and tax issues are sensitive.
Befriend a broker. Real estate brokers and agents are happiest when they're closing deals, but they like to build long-term relationships, too. The best brokers are happy to share neighborhood intelligence even if you're not ready to sell. Be gracious and offer them a tour of your home to get their opinion on sensible renovation. How can you find them? Ask friends and family if they've worked with an agent they liked in your area. Make note of agents listed on local sale signs. Call or email them, indicate your situation and ask if they would be willing to meet in person. Expensive improvements that don't fit the neighborhood or the home generally don't produce quick sales. Time is money for everyone in a real estate deal.
Before major projects, consider a home inspector. A home inspector's job is to determine if the structural and mechanical aspects of a property are up to code. If a home hasn't had a structural or mechanical upgrade for many years, professional inspection may detect trouble spots and intermediate upgrades that could be far more valuable than cosmetic work.
Talk to a tax professional. Federal and state tax credits and deductions may be available as part of any project you do. The IRS has a current summary of 2014 energy credits and related resources. But depending on the purpose of your project, a tax professional can look at your individual financial situation and determine whether your goals for the property (home office or business space) might qualify for particular deductions. Sales taxes on renovation projects are also an issue - if you itemize and depending where you live, your tax professional might help you decide whether it would be more advantageous to deduct either state and local sales tax or state or local income taxes. Also, if you renovate and donate old furniture or installed cabinetry and fixtures, that's a potential deduction. So talk to a tax professional who's knowledgeable about all potential options.
Check your credit reports and scores. If you need to borrow to complete a project, it's a good idea to check your credit reports and current credit score to determine whether you'll qualify for a loan. You have the right to get all three of your credit reports - from Experian, TransUnion and Equifax - once a year for free. You can do so by ordering directly from AnnualCreditReport.com.
Talk to a financial planner. Any home improvement project is potentially major when compared to what you earn or have in savings. A certified financial planner can help you evaluate potential projects against the competing financial goals in your life like saving for retirement and your children's college tuition.
Figure out what you can do yourself. Whether it's painting, landscaping, carpentry or electrical work, helping with a few DIY finishing touches on a home improvement project can save money. Just make sure you have the time and skill to pitch in.
Bottom line: Approach a home renovation as you would any other major financial decision - do your homework and see how it fits into your overall financial plan.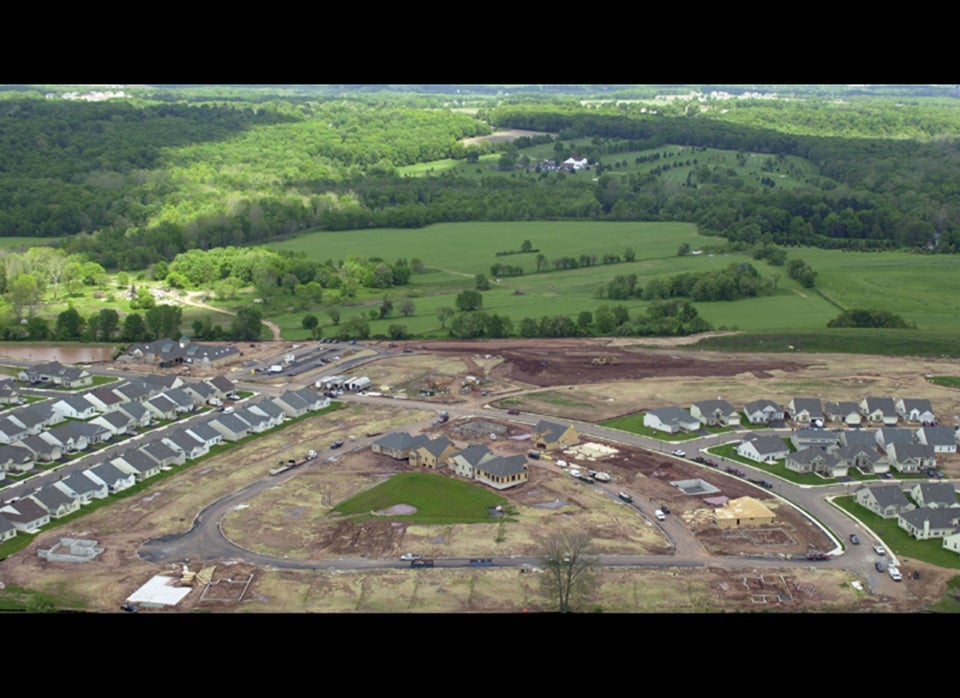 10 States Where No One Wants To Buy A Home
Related