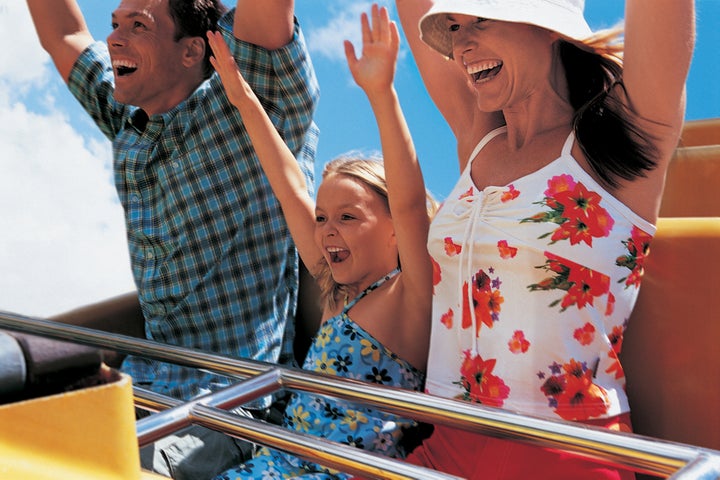 Is it possible to plan a Disney World vacation on a tight budget?
Oh, sure. You can even stay on-property for a reasonable cost provided that you're willing to take some specific steps. I'm leaving aside travel to the WDW resort as that'll vary dramatically depending on where you're coming from, but be sure to think about that, too.
Stay at a Value Resort. These include the All-Star resorts, Pop Century, and the Art of Animation Resort. According to All Ears dot net, for example, standard rooms at Pop range from $105–$200. (Pop Century Resort Value Resort). You can probably find off-property hotel rooms cheaper than that, but short of camping at Fort Wilderness, that's about as inexpensive as it'll get on-property.
Economize on your park tickets. Disney will almost always suggest that you buy a ticket for each day of your trip, including both travel days. I advise against that: depending on when you arrive, your arrival day might be a total wash, and I don't think going to the parks on your departure day is good either. So if you fly in on a Saturday and fly back out the following Sunday, Disney will suggest you buy 9-day tickets when 7 days is probably the most you'll spend in the parks. Admittedly, the extra days get cheaper per-day, but that's an easy way to cut back. And if you wanted to, say, go over to Universal or even just check out local malls, you could cut another day or two and save more. I usually advise the Park Hopper option for maximum flexibility, but you'll have to pay for that, so consider if you'll use it.
Be smart about meals and snacks. There's no reason for you to spend the money on Disney dining if you don't want to. Stop at a grocery store on your way to the resort and buy beverages, breakfast foods, and snacks, and that way you can cut back on what you'd buy while there. Unless you're advised otherwise, your hotel room should have a mini-fridge - so stock it! Sure, Disney's restaurants are great, but they can be pricey. If you can eat breakfast and your afternoon snack in your room, you'll save a bit of cash each day. And don't buy the Dining Plan unless you absolutely know what you're getting into - just about every Disney travel writer I've followed has advised against it and suggested paying for meals a la carte instead.
Minimize souvenirs. Look, I get the appeal as much as anyone, but apparel in the parks is way overpriced. I'm a big fan of buying a Disney-themed picture frame or two that you can fill in with photos from your trip, but there's no need to buy a t-shirt every day or a coffee mug in every park, or anything like that.
But perhaps most importantly, no matter whether you want to economize or not: plan, plan, plan! Tailor your vacation according to your group's dynamics. It's easier to spend less time on-property if you have small children that won't last forever in the parks. It's easier to spend long hours on the attractions if your kids are a bit older and want to do their own thing, or if you're traveling with adults that want to see everything. Take a look at attraction closures and construction alerts so that you can, say, spend less time at Hollywood Studios while half of it is being rebuilt, or maybe spend more time at Epcot drinking around the world. Figure out what kind of vacation you want to have and customize your plans accordingly, and you'll have a great time.
This question originally appeared on Quora - the place to gain and share knowledge, empowering people to learn from others and better understand the world. You can follow Quora on Twitter, Facebook, and Google+. More questions:
Related
Popular in the Community