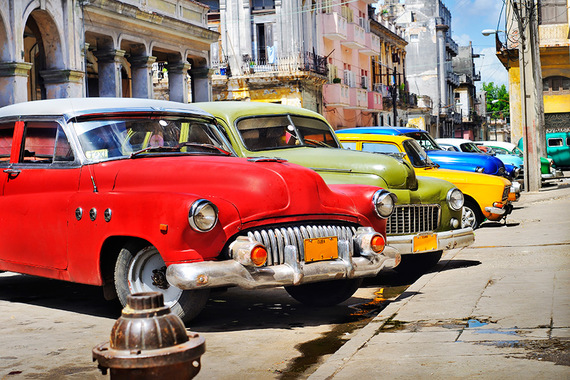 Photo Credit: Eagle Creek, reprinted with permission
Growing up in Key West, I found the myth and mystery of Cuba exotic and alluring. Most of my friends were of Cuban descent, and some were immigrants. They loved living in the U.S., and at the same time celebrated their roots. Everything about Key West had a distinctive Cuban flair, from the indisputable best restaurant in town (El Siboney) to the exuberant celebrations that punctuated our lives.
When I learned President Obama would be easing travel and trade restrictions, I was excited. I was surprised to learn that the agreement angered some of my Cuban friends. They wanted concessions from Castro that would improve the lives of Cuban people. After more than fifty years, they wanted to continue an antiquated vestige of an action that should have ended long ago, in the hope it would suddenly work.
While I applaud the sentiment, President Eisenhower's noble idea to weaken Castro's control over the people failed, and the Cuban people continue to suffer. It's time for a new approach.
What to expect in Cuba
A poll of my friends garnered a wealth of information. I was looking for authentic experiences; things you probably wouldn't learn unless you visited. Here's what I learned:
I went 8 years ago with on a humanitarian mission with the Tampa Bay Rough Riders, to deliver medical supplies.
Once you get off the plane in Havana, you think you are in a movie set in Hollywood back in the 50's. Muscle cars are taxi cabs. The dirt is red, like clay, perfect for growing tobacco. People stand in line at stores that look like 7-11, waiting for their rations of food and household goods. An armed soldier is on every street block. Blocks of ice are still delivered by old trucks, and sometimes by horse and wagon. The people are very family oriented and everyone is in shape. Rarely do you see someone overweight. Almost everyone I met was formally educated.
I was in Cuba last summer on an Jazz( Educational) Tour; the music was awesome and highly valued by the Cuban people. I also visited a local school where young students (6 yr olds) are first tested for their natural talents, then educated according to those talents; all the while housed in school dorms away from their families until holidays.
The "restaurants" where I ate were in private homes. It was government-sanctioned, not black market; they were part of my tour package. I went to the Tropicana, and was surprised to find all the seating and stages were outside, since we entered through a building.
Also there was a lot of African history, Santaria religion,and I was very surprised to hear about the Chinese culture in Cuba.
I went in October of last year. Sherri is right. The best food is in private restaurants. They call them 'Paladars." I went to the neighborhood where I lived as a child and couldn't even drive in the streets. They were full of potholes.
The one thing that I was most disappointed in is how the majority of the people look at you as $$. I dealt with people constantly trying to scam me or push something on me. I guess they are a product of a poverty-stricken society. Do what you have to, to survive .
I visited Cuba a few years ago because it was the least expensive vacation option for a Caribbean vacation. I went in early November and it was about 30c (in the mid 80s) the entire fortnight (2 weeks), with little rain to worry about. I went home to snow and ice!
Havana was stunning. As much culture/history/gorgeous architecture arches you could want from a city. And the cars! People should absolutely go to Cuba for the weather, the beaches, to experience Havana and enjoy the local hospitality. They shouldn't go for the food!
Wait...what?? I needed more detail. Bren explained that the embargo had made variety pretty scarce on the island. The food was tasty, but there wasn't much to choose from.
It is the perfect destination for a beach holiday/lounging by the pool and doing touristy stuff like swimming with dolphins. And if you like rum and cigars, Havana is definitely the place to visit.
We went in 2004. Despite the poverty, the people of Cuba are very educated and knowledgeable. They're also interested in people from outside in a genuine way. When they saw us come in, the only blacks in a group of white Canadians, they were curious about how we got there and where we were from. They knew a lot about Africa and African culture. I was impressed.
The music is very dear to my heart. Cuba is inhabited by former slaves, mixed with Indians and Spaniards. Their music and dancing is very similar to African beats, and I felt an instant connection. It is as if they are both very proud of their roots, and yet ashamed of it. The food is interesting. The embargo has not provided room to grow, again, very reminiscent of Africa. Plantains and rice are close to dishes you would find in some countries of West/central Africa.
Talking to locals was outstanding. Their journeys were rich and diverse and their curiosity was amazing. Their culture is rich. They are proud and despite having not much (in western terms), they are content of life.
What struck me most was how happy the people were. When I asked how they could be so happy in the face of such overwhelming poverty, they answered, "Happiness is something no one could take away from us."
Key takeaways:
Lodging is expensive. In 2008, Ernest Romo's group rented a mansion. With 5 people, they paid $250 each for a 5-day stay that included 4 meals a day. $1250 total, or $250 per night, inclusive. My friend Carina Borders, owner of Diva Designs Jewelry in Key West, turned down a group trip last month. Her friends rented a house for $600 per night.
It's HOT. There is no air-conditioning anywhere, and no matter what time of year you go, it will be quite warm. The coldest days in the dead of winter might reach the 60s.
Pack carefully. In addition to the heat, most of my friends mentioned that the roads and sidewalks are crumbling and difficult to walk on. The best advice on Eagle Creek's travel blog is pack comfy shoes...and visit Coppelia Ice Cream.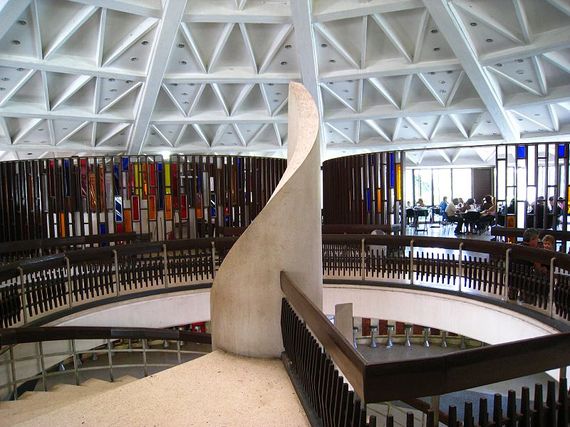 Photo Credit: Coppelia Ice Cream by BitBoy
Getting there is complicated, but improving quickly. The options are boat, private airplane, and newly-reinstated, but still limited commercial flights. By law, people born in Cuba are not allowed to arrive in Cuba via water. Recently, though, cruise ship lines have successfully been negotiating change.
Take Cash. American credit cards won't work in Cuba. Another blog post I read and can't find again advised that the locals don't want American currency. Exchange rates are high, and locals have to go to the bank and make a formal report. You'll avoid issues by exchanging your currency before you go.
Be spontaneous. In an essay posted on Quartz, Carly Schwartz advises booking only the first night's stay. "Once you're situated, opt for staying at a family-owned casa particular rather than a hotel. The accommodations are usually clean and lovely, breakfast is often included, and it's a wonderful opportunity to connect with Cubans."
While there are still political, social, and resource issues to work out as Cuba struggles to handle the influx of growing tourism traffic, Cuba is vibrant, charming, and well worth a visit.