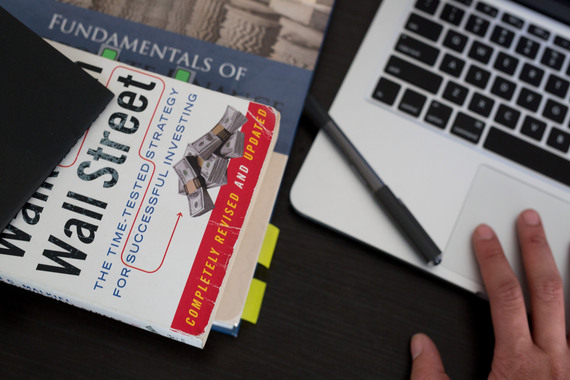 Photo credit: Raymond Sam/StockSnap.
The idea of planning for retirement is easy - you just tuck some money away into a savings account every week or month and when you retire you'll be all set, right? If only it were that easy! It's true that planning for retirement does involve saving up over as long a period as possible, but that isn't all there is to it. Here are other factors that you need to consider if you want to have the best retirement plan possible.
How Much?
"Cash needed after retirement depends on the individual. Many retirees noted that their expenses have not decreased, but instead shifted from some categories to others. For example, one senior we interviewed said that "while working I had more commute and clothes expense. In retirement, I have more hobby expense (golf in my case) and the expense of having a winter home in Florida." In this scenario, expenses did not decrease, so the retiree had to plan for living off previous income."
It is also important to have at least a basic idea of how much the cost of living will have increased by the time you plan to retire. There are multiple calculators on hand to help you figure this out. Spend some time playing around with them. Then follow this advice from TIME:
"One approach is to sit down with your checking and credit card statements and use them to estimate a monthly or annual amount for each important budget category. You can start with this short list: housing, transportation, food, health care, entertainment, and personal expenses. Just don't forget those less-frequent items such as home and auto repairs, vacations, and property taxes!"
Once you have a good number, you'll know approximately how much you should have saved by the time you're ready to require. To play it safe, tack on 10-15% for "wiggle room."
Actual Savings
There are many different ways to save up to properly fund your retirement. There is the straightforward saving that we mentioned in the introduction. If you want to have enough, however, you need to choose savings plans that use your money to make more money. Here are the basic methods of doing that.
Retirement Accounts: 401(k)s, IRAs, etc. There are a few different types of these high-interest-earning accounts, and it is definitely in your best interest to take advantage of them. These accounts are particularly attractive because they can either reduce your tax burden now, or you can choose to fund them from your net earnings and not have to worry about paying taxes on them later. Talk to a financial planner to help you figure out which type of account is best for you and take advantage of any plans offered and/or matched by your employer.
Stocks/Bonds: When you are younger it's best to start building your investment portfolio with mostly stocks and a small percentage of bonds. As you age and get closer to retirement, however, that ratio needs to shift until your portfolio is as close to split as possible evenly. It is relatively easy to start investing on your using web-based portals but tread carefully here. Don't just buy and sell randomly. Put together a varied and properly vetted portfolio. Learn how the market works so that you can make informed decisions. Collaborate with a broker. And, of course, like gambling: never invest more than you can afford to lose.
Property/Business: Investing in real estate and/or a promising startup is another fantastic way to help your money make more money. Renting out or selling the property you've purchased for profit can be highly lucrative (though maybe not quite as much as when house flipping was super common, before the great recession). And if your promising startup takes off, you could be earning an enormous passive income even after you retire.
This brings up a larger point. Many people see retirement as a time in which they don't work and only live off of what they've managed to save up. The real trick to adequately funding your retirement is to find ways to bring in a passive income to help you offset whatever you might be spending so that your retirement can be as comfortable as possible for as long as possible.
There is no such thing as "too early" to start saving for retirement. If you're not sure which methods work best for you, start with the simple savings method we mentioned in the intro and then "graduate" to the more complicated methods after you've spent some time learning how the market and how investing works.
Related