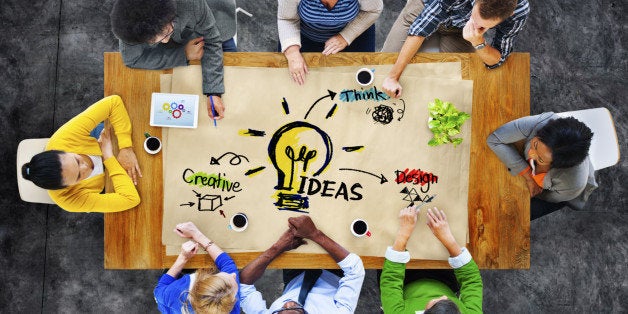 So far away, yet right around the corner. It's only July, yet that's exactly how it seems when thinking about the upcoming school year. The summer might provide a time for some rest and relaxation, but it's also a time to make plans. And those plans are what might be the determining factor for whether you're going to have a relatively calm school year, or feel like you have to jump one hurdle after another.
Determine, as the leaders of your household, and then as a family, the best way to spend your time. This means sitting down and discussing, before blindly following friends as they enroll children in one activity after another. You may need to consider finances, carpooling, conflicting activities, time necessary for homework, family time, and even time just to relax. Are there a certain number of times you want to be able to eat dinners with everyone in the family present? Are the activities really fulfilling the child's desires, the parents', or is it a matter of being afraid of being left out of a social circle? And will the children be equipped to manage homework as well as the extracurricular activity and additional school responsibilities?
What systems need to be organized at home? Is there a study area? If so, is it adequately equipped? Have responsibilities been established and evenly distributed, with age appropriateness given consideration? No one person can handle everything on his or her own, nor should this be the expectation. After all, a balanced family life is beneficial for everyone in the home. Teaching small skills all along, as children are growing up, establishes a pattern of shared responsibilities and reminds everyone that each person is expected to contribute to the well-being of the family.
Is there a technology plan in place? Technology often plays a part in homework, but that does not include texting or social media while working on school assignments. And is there a cut-off time? It is proven that minimum amounts of sleep are essential for maximum output of each individual. Establish a cut-off time for technology, with charging stations in the parents' bedroom or a common area. That way children won't be tempted to use their phones or other technology into the wee hours of the night. Adults, as well, will have time to turn off the technology and give their brains a break from the constant input.
While there's still a good amount of "down" time, write goals for the family, as well as having individuals write them for themselves. List ideas for how those goals might be met and find motivational quotes that speak to each member of the family, or the family as a whole. If there are pictures that match the quotes, put them together and post them around the house where they're sure to be seen. Quotes may be related to school achievement, athletics, social endeavors, working toward a health goal or anything else that's on your mind.
Remember, the quickest way to reach a goal is to start with the end in mind. Know where you're going, and work toward getting there.
Here's to hoping you reach those goals!