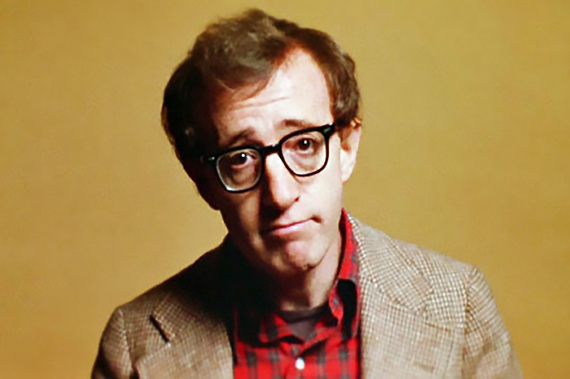 Seems so. At a New York press conference for his new movie Irrational Man, where Van Winkle's was in attendance, the 79-year-old director admitted that he thinks about killing people while laying in bed.
"I've never murdered anybody or really thought of murdering," Allen said. "I mean, I've thought of murdering people. Nothing seriously, you know, but every once in a while if you can't sleep at night and you're lying awake at 3:00 in the morning and you want to get back to sleep, there are various things you think of. One thing some people think of, at least I have, is a perfect murder. So, you know, it puts you to sleep."
Allen was responding to a question about his research process, specifically about the murders he's portrayed in his films. In his newest, Joaquin Phoenix stars as a college professor in an existential crisis; he comes to believe that killing another person may snap him out of it.
"Everything I knew about crime and murder [I learned] as a boy growing up," Allen said. "For some reason, as a little kid, I was very preoccupied with a few subjects. One was magic tricks, another one was baseball, another one was crime, and I knew all the gangsters and all the criminals and all the murderers.
"I knew everything about them, their nicknames, what they were in for… Where he grew up and what he had done. It was a real fascinating interest of mine."
Irrational Man is out in theaters this weekend.
REAL LIFE. REAL NEWS. REAL VOICES.
Help us tell more of the stories that matter from voices that too often remain unheard.