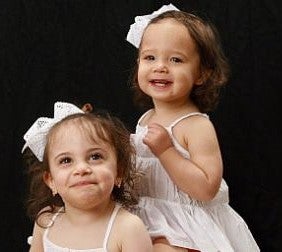 While visiting my ailing mom in Brooklyn, just a few months before her untimely passing, I shared with her the exciting news that Chavie and I were going to adopt a second baby.
She pondered the idea that we'd have adoptive Irish twins, 13 months apart, and after a few moments, she gave me her loving motherly look and asked "Why so quick? What's the rush"?
I'm still uncertain where my answer came from, perhaps directly from my soul: "Mom," I said, "I thought we don't believe in family planning!"
She smiled, accepted it, and shared my witty comeback with whoever would listen.
I am getting ahead of myself, so let me back up for a moment:
Six months after Chaya brightened our home, just as we were beginning to figure out baby life, my office phone rang.
"Hi Chaim Shaul,"calling me by my full Jewish name, "This is Rabbi Schapiro. I want to ask you something. I don't know if it's my place, but I'm trying to help." Earlier that winter, Chavie had spoken about our Chaya's adoption at a conference of 2,000 women, who, like us, lead Chabad Lubavitch community centers around the globe. It turned out that the Rabbi in New Jersey had a congregant who had a relative that was pregnant and looking for an adoptive family.
We were immediately interested.
Judaism teaches that large families are a gift not a burden. Every child has infinite value and despite the expense, exertion and periodic household chaos, the more children in a home, the merrier.
Yet, as Chavie and I knew too well, despite its great blessing, one cannot choose to have lots of children, or, for that matter, whether to have children at all. Only G-d decides that.
I often hear couples discussing their family plans. "We are going to have three." "We plan on having just one more and then tie my tubes." Or "We're hoping for one boy and one girl, because two is our maximum."
While I understand the intent of their statements, the truth is that no one can ever choose to have children, only whether not to have them. A couple can join together in marriage with the hope, prayer and plan to have a full house, but the actual family planning is decided by G-d.
So when another baby came along we were all in.
Zeesy, born in September of 2010, graced our world three weeks prematurely. A fax (yes, at that time the fax machine still existed) delivered the news as we were celebrating the Jewish holiday of Shemini Atzeret with Chavie's family in San Antonio.
Being halfway across the country, unable to travel due to Judaism's' holiday restrictions, knowing that our baby is awaiting our warm embrace, was agonizing, but we knew we'd hold our baby soon enough.
As soon as the holiday concluded, two of my siblings made the trip from Brooklyn to the Jersey hospital to cuddle our Zeesy. The next morning, with Chaya in tow, we boarded the puddle jumper that took us from South Texas to Newark Liberty International Airport, where we met our beloved Zeesy for the very first time.
Now, how many parents can say they met their baby for the very first time at Enterprise Rent a Car?
Zeesy immediately added to the delight of our home and after a while, with two babies at home, I really didn't understand how anyone could handle more than two. I'd have internal conversations in my mind. I would tell myself: "Don't let Chavie convince you to adopt anymore," "I don't know how so many of my friends have seven or eight," "I admire those who are so much better at this than I am."
I knew I had enough love to share with more children, but I didn't think I had the energy.
Yet, G-d has a sense of humor.
In October of 2012, I received a phone call from a renowned Jewish activist and the moment he started talking, I knew it: Here comes another one. So after hanging up the phone and sharing the news with Chavie, I got to work.
You see, all adoptions require immeasurable work, to ensure that everything goes smoothly. A social service agency does a "Home Study," visiting the home and learning about the parenting skills and temperament of the prospective adoptive parents. I often quip that if every biological parent would have to go through this process before giving birth, families would be a lot stronger.
Sure enough, in 2013, we stood just outside the delivery room in the maternity ward and just moments after the birth we welcomed little Menny into our life. From the first moment, his two older sisters, fell in love with him; playing with him, singing to him and even cuddling the little man.
Whether to friendly strangers in the grocery or good friends at our home-based Synagogue, they constantly showed him off like a winning prize. It was amazing; three kids with totally different gene pools came together as siblings and shared a love for each other that was heartening.
Chavie is the oldest of nine (eight girls and one boy) and I'm the second of five. When we married, we hoped having at least a Minyan of children and the disappointment of infertility made that number harder to attain, but our fundamental philosophy remains the same. G-d is the Bruk family planner just like He's everyone else's.
Even though we'd be delighted to adopt a child once per year, it's not up to us. I do my part, networking worldwide, to ensure that people across the globe know that we are looking to enlarge our family, but when G-d feels like it's time for another one, He sends one our way and we welcome them with familial love.
Let Him do the planning; we should stick to parenting!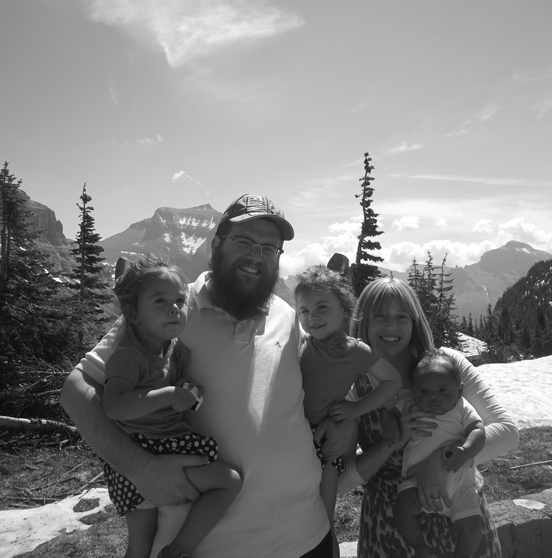 Popular in the Community