I'm not ashamed to admit that Halloween is my favorite holiday and it's been even more fun since having kids. Halloween is a great excuse to have a party. What kid wouldn't want one more opportunity to wear their costume?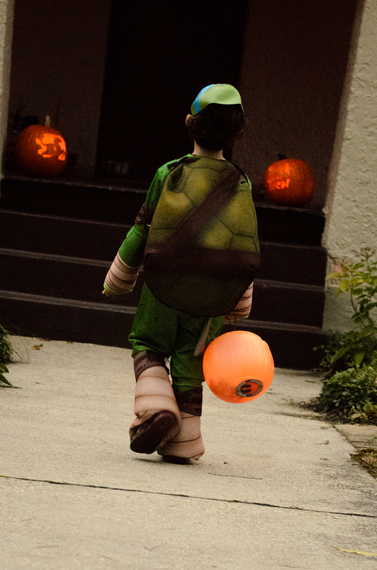 For tips on throwing a great Halloween party for kids I turned to kids party-planning expert Renee Footer from Georgetown Parties in Washington, D.C.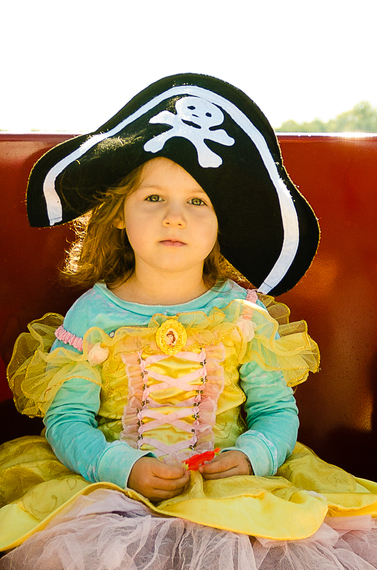 Allow kids to get involved in choosing the theme -- even if it doesn't quite match your ideas

Renee offers some key advice to throwing a successful party but reminds all parents that kids will be happy with any kind of celebration party, as long as they are made to feel special.
•Even a simple party requires a lot of planning; the sooner you start organizing, the earlier the excitement begins and the fewer details you'll have to work out on the day itself.
•Start planning six weeks before the big day, and schedule your party to-do's week by week.
•Timing is everything, and the right time of day for a party depends on your child's age as does the length of the party and number of guests. For younger children, plan a shorter party and plan it around their nap times.
•Setting and keeping a steady pace at a party is as important as hiring an entertainer, organizing games, the cake, the decorations, etc.
Renee also offers ways to involve your children in planning. Involving your children is a win-win situation since children have a way of approaching new things with a sense of fun and adventure that can be refreshing for adults and rewarding for children to know they played an important role in planning their party.
•Make sure they are involved in choosing the theme. For Halloween this can mean choosing decorations that will be spooky or festive.
•Make planning party activities a game. One of the most beloved aspects for any child on party day is the party activities. Your own child can be an excellent gage what may hold the attention of someone their age and what activities may not- let them pick what they want to do.
•Favor bags, if you wish to offer them, is another great way to include your children in planning. Ask your child what they want to give as they will know what children their own age tend to love.
Halloween parties offer great opportunities for crafts and activities. Some of Renee's ideas are to:
•Create natural bird feeders by using birdseed attached to pinecones with peanut butter and attached with string.
•Make apple stamps by cutting apples in half and letting children dip the apples in Halloween-colored paint and stamping paper.
•Create a low balance beam out of a piece of lumber or a log and place spider webs made out of cotton (or another material) with toy spiders and encourage children not to fall on the spiders.
•Create a ball toss by asking children to throw a ball into a Jack O' Lantern's mouth.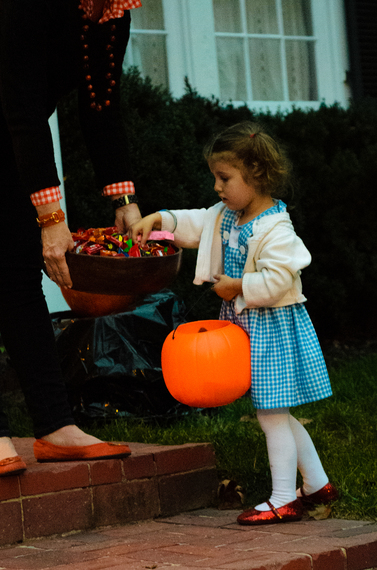 Renee also has some great Halloween party food ideas that the kids can help prepare:
•Cut one marshmallow in half and place both pieces on a large graham cracker (2 stuck together). Put a candy melt on top of the marshmallows. Heat in the microwave for about 2-5 seconds, just enough to make the marshmallows puff up, but not get too hot. (Time depends on your microwave -- make sure to do a few test runs.) Take out of microwave and add a chocolate chip on the yellow candy melt and the candy corn beak while the marshmallows and candy are still warm. Everything should stick together nicely. Let cool and serve! You can make these the night before a party and everything is still very tasty!
Mummy Pretzel Sticks!

•Get Long Pretzel Rods lay out on parchment paper. Melt white chocolate in the microwave for about 30 seconds. (Time depends on your microwave -- make sure to do a few test runs.) Pour the white chocolate across half of the pretzel- place mini kisses on top as eyes. Enjoy!

When planning your Halloween party keep some perspective and realize that not everything needs to be done from scratch. P.S. XO has a fantastic Halloween Party in a Box from Soliel Moon Frye that includes top-notch decorations, favors, and crafts for up to 10. Garlands, pom-poms, and a table runner are included among the decorations, favor bags come pre-assembled, everything you need to display food in Halloween spirit is included, and children can walk away with their own spooky hand-painted Halloween bag made with the included supplies. Children can easily help set-up a Halloween party using the supplies in the box. P.S. XO also has a new, completely free app launching on September 25th that allows ios8 users to create completely customizable invitations, track responses, and even send thank you notes right from their iPhone or iPad further simplifying the planning process.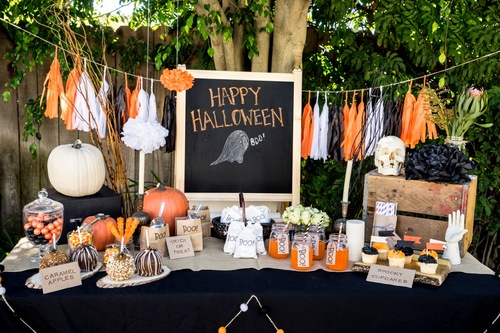 Party decorating can be easy with a kit such as the one from PS X.O. that allows children to get involved in the process
Other ways your children can be involved in planning that incorporate learning are by using (secretly) educational Halloween-themed kits, such as those made by Thames & Kosmos. For smaller parties, these kits could also be completed during your party. Ideas include sewing your own monsters with the Monster Sewing Workshop that allows older children to sew their own monsters and younger children to design their own monster that can parent can sew for them using the materials in the kit (no sewing machine necessary!). A science lesson can easily be incorporated into party planning by making a slime-powered clock with a Slime Time kit. And, of course, it wouldn't be Halloween without candy so why not incorporate a chemistry lesson into candy making with the Candy Chemistry kit while making chocolates, gummies, and rock candy.
However you celebrate Halloween beyond trick-or-treating, make it fun and involve your kids every step of the way!
Support HuffPost
A No-B.S. Guide To Life
Related
Popular in the Community