A plantable coffee cup studded with native seeds could change the way coffee drinkers see their trash, as well as green up urban and deforested areas.
Called "Reduce Reuse Grow," the project has so far raised over $11,000 on Kickstarter.
Henige's fully compostable cups would be studded with seeds for gorgeous native Californian wildflowers, like California poppy, desert bluebell and blazing star. Once consumers finish their drink, they could soak the cup in water and bury it. After a few weeks, the seeds will germinate.
Eventually, Henige hopes that lazier caffeine addicts will be able to drop their cups in special Reduce Reuse Grow bins, ready for pickup and planting. He plans to include tree seeds in later iterations, which would be collected from the bins for managed planting in forests as far afield as Washington state and South America. Each cup with tree seeds, he says, could eventually remove one ton of carbon dioxide from the atmosphere every year.
The Kickstarter campaign notes that if the cups do get thrown away, they'll compost down to nothing in 180 days.
So why not just support reusable cups, or planting initiatives? Henige says he wants to change the way consumers think about waste: "You've produced it. You now have the option to go out and plant it yourself."
The waste stream has always fascinated Henige, he told The Huffington Post. He first had the idea for plantable litter while driving south along California's litter-strewn Highway 101. "I thought, what if all this trash was actually a plant?" he says. Further work building a South African township playground next to a dump showed him how garbage can affect the most vulnerable.
With ten days to go before the Kickstarter ends, Henige has already surpassed his fundraising goal of $10,000. He plans to use the money to develop a commercial prototype that will compete with other compostable cups on price -- about 20 cents a cup -- and hopes to get his company into a startup accelerator. He said he's been approached by major coffee chains that he can't yet name, though they're on the scale of international chains like Starbucks.
Ultimately, Henige says, he wants to develop a system that can be used around the world.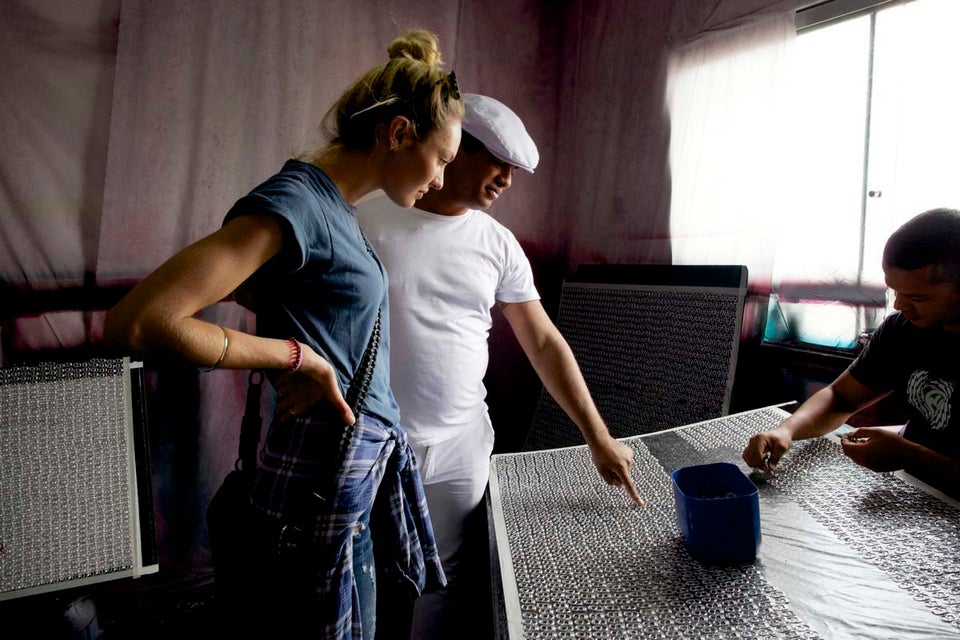 Recycling Never Looked This Good!