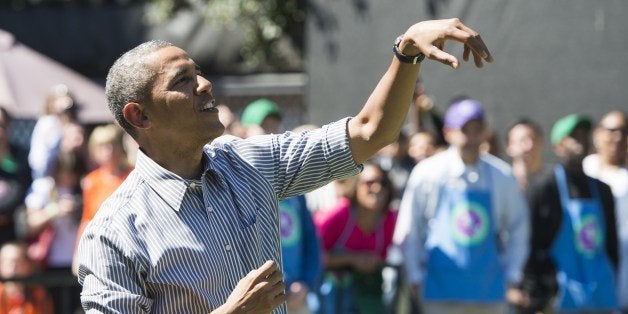 In recent years, plantar fasciitis has been getting a tremendous amount of press as the condition has sidelined several NBA stars. As a reconstructive foot surgeon, I think it's appropriate to introduce the term "basketball heel' as an alternative for plantar fasciitis, given the awareness with the sport and the condition.
NBA Players With Plantar Fasciitis (Year Occurred)
Al Jefferson (2014)
Pau Gasol (2013)
Joe Johnson (2013)
Dwyane Wade (2012)
Tyreke Evans (2011)
Joakim Noah (2010)
Ron Atest (2010)
Tony Parker (2010)
Andre Iguodala (2010)
Tim Duncan (2005/2006)
Kobe Bryant (2004)
Steve Francis (2001)
Patrick Ewing (2000)
Rik Smits (1997)
Plantar fasciitis is a common condition affecting the ligament (plantar fascia) that provides support to the arch of the foot. This ligament runs along the entire bottom of the foot, and when strained, the ligamentous attachments to the heel become inflamed -- resulting in the condition "plantar fasciitis".
Of course, plantar fasciitis occurs in other sports besides basketball, but not seemingly as publicized. Non-athletes develop the condition as well, with approximately 10 percent having a bout with the condition at some point in ones life. General causes for plantar fasciitis include: obesity, flat feet, repetitive trauma, tight Achilles tendon, and/or poor shoe choice.
Plantar Fasciitis = Basketball Heel
With basketball, the risk of developing plantar fasciitis is likely due to overuse and repetitive trauma. Professional basketball players are tall, heavy athletes that require rapid movements of the foot, resulting in the arch muscles and ligament to work harder. Moreover, jumping increases the bodyweight force that the foot has to absorb by several times.
Fortunately for the NBA, and Obama, plantar fasciitis responds favorably with simple treatments such as rest, ice, physical therapy, anti-inflammatory medication, proper shoe choices, night splints, orthotics and/or cortisone injections. Plantar fasciitis surgery is reserved for people who don't get better despite treatment.
If basketball didn't cause Obamas heel pain in the first place, it may not be helping his heel pain either. You don't have to be in the NBA to get sidelined by basketball heel.
____________
Dr. Neal Blitz
Reconstructive Foot Surgery
New York City
Related
Popular in the Community