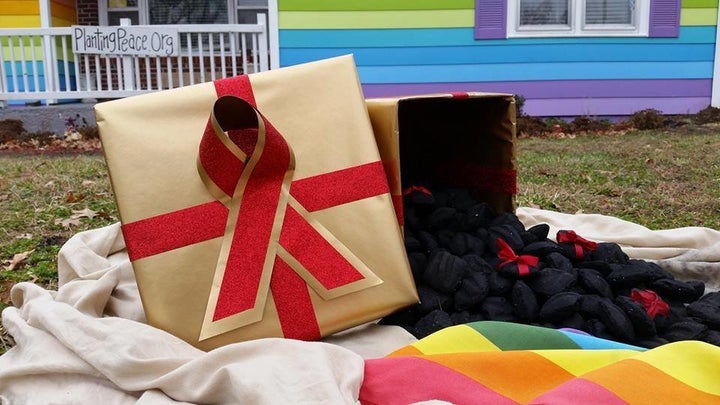 Two advocacy groups have banded together to raise money to send Christmas presents to children in the migrant caravan with a sooty twist: For every donation they receive for a refugee child, they're sending a piece of coal to President Donald Trump.
Launched by Planting Peace and Occupy Democrats, the campaign began in an effort to dispel the myths proliferated by the president about the group, according to Planting Peace's president, Aaron Jackson.
"Donald Trump has called the caravan hardcore killers, hardened criminals, MS-13, ISIS and even went as far as calling them invaders," said Jackson in a statement to HuffPost.
"His words could not be further from the truth. I have found the refugees to be kind, humble and grateful. And their stories are horrific and need to be heard," he said.
The organizers launched a Crowdrise page over the weekend dedicated to the cause, raising over $30,000 in 48 hours.
Jackson says that his organization likes to "turn acts of hate and intolerance into something positive," which led him to decide that with every donation for a gift for a child, a piece of coal will get sent to the White House.
On the GoFundMe page, Planting Peace says that many in the migrant caravan are children. For example, 5-year old Britney "has walked thousands of miles with her family" and "does not understand why they have to leave their house and the life they knew behind due to fear and persecution."
"Traumatic is an understatement. As we prepare to celebrate the holiday season and the spirit of giving with our families, Planting Peace invites you to sponsor a caravan child for Christmas. A donation of 20 dollars will cover Christmas gifts and food. A Christmas gift might seem trivial, but these kids need joy. When I walk through the refugee camps on the border the kids always want to play," the description says.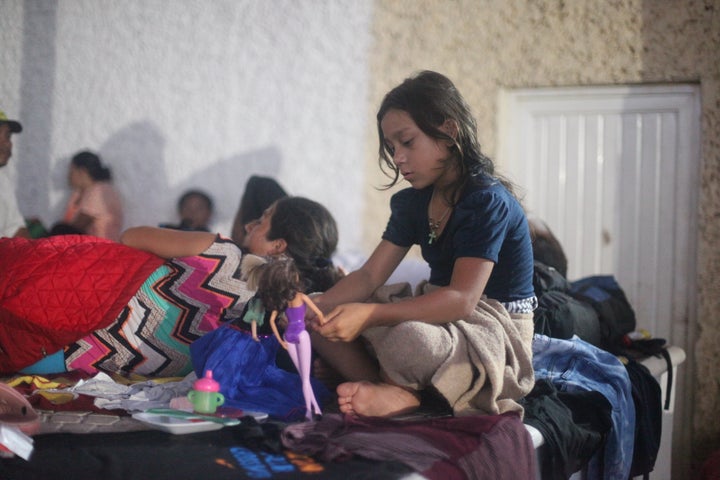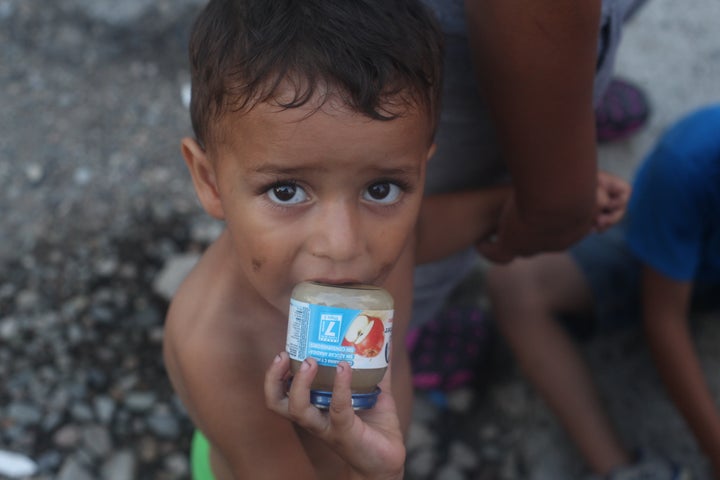 Trump has clammed up a bit in recent weeks on the caravan, but has previously called it a "con" and made it a massive issue ahead of the midterms. He went so far as to run an ad that compared the migrants to a notorious cop killer and even dispatched 5,200 U.S. troops to the border.
The rhetoric that the immigrants in the migrant caravan are bad for our country has only been furthered by the likes of Fox News' Tucker Carlson, who said on his show "Tucker Carlson Tonight" last week that immigrants make the United States "dirtier."
"We have a moral obligation to admit the world's poor, they tell us, even if it makes our own country poorer, and dirtier, and more divided," Carlson said. "Immigration is a form of atonement. Previous leaders of our country committed sins ― we must pay for those sins by welcoming an endless chain of migrant caravans. That's the argument they make."
Previously, Planting Peace sent packages of coal as a response to an Arizona pastor's viral anti-gay rant. In 2016, after Pastor Steven Anderson's claimed that "executing" gays would help eradicate HIV/AIDS, Planting Peace raised funds to go toward helping people with HIV/AIDS, and for every donation made, a lump of coal was sent to Tempe's Faithful Word Baptist Church, where Anderson was a pastor.
This has been updated to reflect that Occupy Democrats is involved in the project.
Popular in the Community